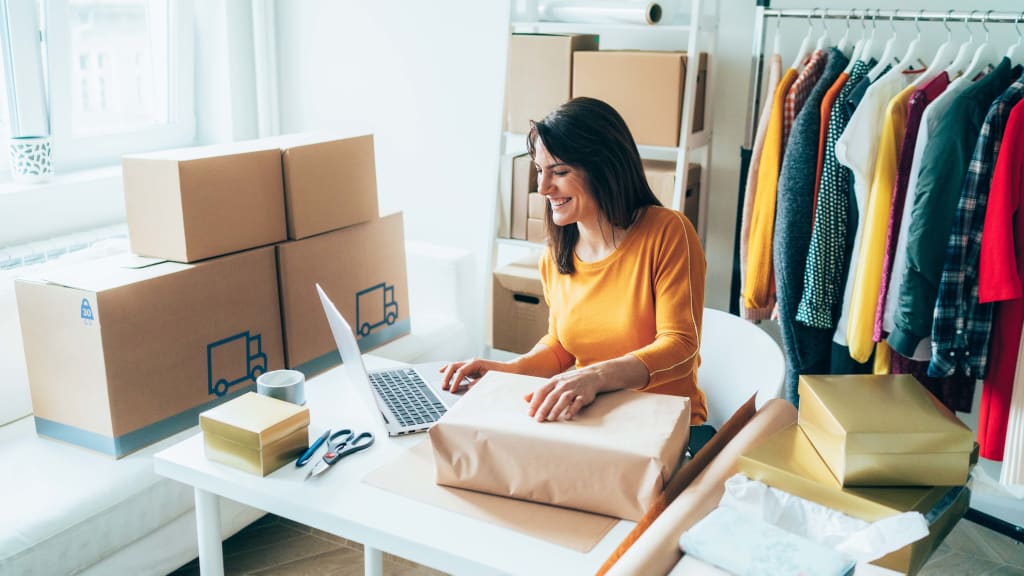 We're squarely in the middle of one of the most transformational periods in the history of the American economy. With millions now working one or more days from home, the ease and democratization of e-commerce, the ground has never been this ripe for an entrepreneurial explosion.
Are you ready to take full advantage of it?
U.S e-commerce grew by 44 percent in 2020. Much of this was due to the increase in side hustles. In many ways, the post-pandemic American economy will never look the same. After months of isolation, people are used to buying almost everything online these days. At the same time, working from home has become a long-term, if not a permanent attribute of many jobs which were previously onsite only.
Recent research shows that about one in three Americans have a side hustle. Another 61.1 million Americans– or 24 percent– say they'll start one this year. That means 58 percent of all Americans believe in the power of side hustles.
Of those who currently have side hustles, 67 percent started within the past three years. An astonishing 30 percent of them launched in 2020 during the height of the pandemic. When asked for their motivation behind their side hustles, passive income (46 percent), enjoyment (38 percent), and income diversity (33 percent) are the biggest driving factors.
If you're still on the outside looking in, now is the ideal time to build your own online side hustle selling physical products. And there are a few reasons why.
Emerging Marketplaces
If you want to run a successful online business or side hustle, you need somewhere to sell it and there are more online options than ever before. Many social media platforms are diving into the side hustle economy. There are now Facebook Shops and Snapchat shop buttons. On top of that, there are standalone marketplaces like Etsy, Mercari, Curtsy, and Whatnot.
Custom Ecommerce Solutions
For entrepreneurs that would prefer to set up their own shops and simply use social media and other marketing and promotional strategies to drive traffic to their own pages, e-commerce platforms like Shopify, Magento, and WooCommerce are practical options.
Each of these e-commerce platforms now has drag-and-drop builders and other simple features that make it possible to build robust and highly functional sites without needing to write a line of custom code. This makes it possible for anyone to get started.
Advanced Advertising
In terms of advertising, social media makes it easier than ever to target the right customer with the right message at the right time. Their advanced advertising platforms allow e-commerce entrepreneurs to niche down to very specific segments (including location, interests, hobbies, buying habits, etc.). Again– no experience required.
The global economy is evolving. In the future, commerce will no longer be defined and directed by several "power players" or multi-billion dollar corporations. Instead, it'll be a movement of millions of entrepreneurs who reshape what it means to buy and sell in a marketplace. If you want to get your little slice of the pie, now's the time to get serious about launching and building a side hustle.
The opinions expressed here by Inc.com columnists are their own, not those of Inc.com.
>>> ad: Check Out TODAY'S BEST Amazon Deals! <<<<
Originally Appeared Here