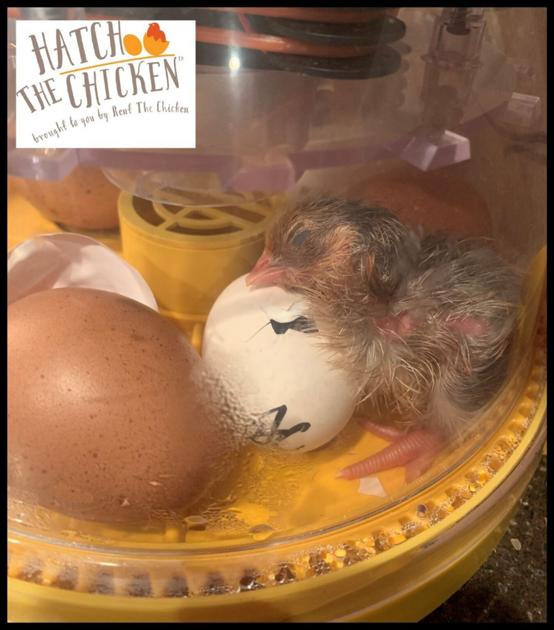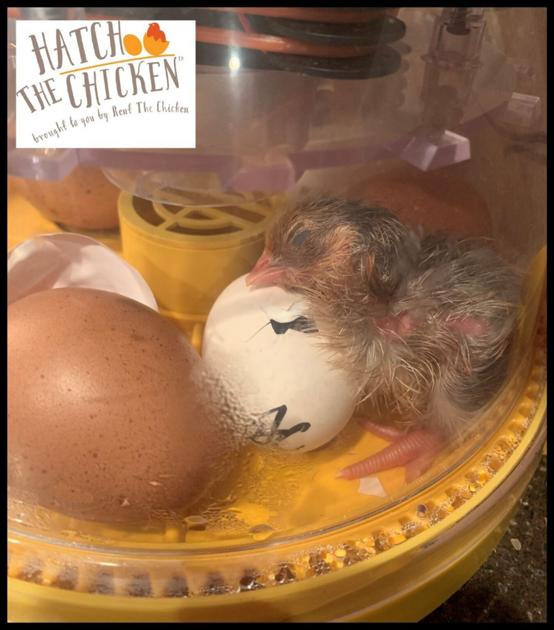 OSWEGO COUNTY – It's not a new question … which did come first? The chicken or the egg? It seems that in today's COVID and farm to table world, the answer might just depend on how you choose to start.
Not only does anyone not have to hatch the egg to get a chicken (although they can if they choose). They can also rent the chicken and grow their own eggs with very little effort at all. For an annual rental price that offers everything a family needs to care for and benefit from laying hens, a real world view of food and even fun comes into focus.
Lisa Stevenson and her husband Steve live in Oswego County. They both grew up in the suburbs and were determined to one day own a property and homestead that would allow a range of interesting animals beyond typical cats, dogs and rabbits that could be found with most families. The dream was instead for barns and pens, ducks, chickens, goats, and the like.
The universe seemed to get itself on board when one day the Stevenson's were walking through a parking lot in Central Square, and spotted two young chickens running around, all on their own. What does one do? Of course, they checked around with people in the lot, the store, and immediate vicinity to no avail, and ended up taking the chickens home. "Finding a chicken rescue just wasn't a thing," Stevenson says.
That magic moment turned out to be the beginning of a journey, now spanning two decades with development of both homestead and business along the way. The couple evolved merrily along raising and adding what they could in the way of farm and stock, living close to the Earth and working through their lives. When they hit retirement about seven to eight years ago, the two decided they wanted to add more chickens to their brood, but needed it to fit their new lives. It was 2013. Lisa had seen an article about a couple who rented out chickens in Pennsylvania and pursued that option.
Phil and Jenn Tompkins of Freeport, Pa. rented chickens in their area to begin with, and began mentoring others to do the same in other regions. The idea was to set up family-run affiliates, as "Homesteads", to help bring elements of a food source closer to their own families and the community tables around them. With a goal of helping others be successful, the Tompkins oversea the regions to help ensure there isn't overlap in those running 'chicken rental'.
The Stevenson's added to their own brood by renting additional chickens at first … and had to figure out the ins and outs of insuring success. For example, for their own homestead, they had to research town laws, permits required, along with costs associated. Chicken coops had to be of particular dimensions – depending on the town it would be housed in, which was a further foundation for the Stevenson's to educate others as they moved forward.
Rentals are pretty standard. "Rent the Chicken" provides two to four egg laying hens, a coop, food dish, water dish, and food for a five to six month rental. Also included in the rental has been "Fresh Eggs Daily", a book by Lisa Steele (USA) and "Happy Hens Fresh Eggs, written by Signe Langford of Canada. Once the rental period is done, the customer can "chicken out" and return the chickens back to their homestead or, if they choose, adopt the chickens instead.
Through embarking on their rental, the Stevenson's learned from Homestead Jenn that there was no competition for renting chickens in the Central New York area. It was then that Lisa decided she wanted to become a "Homestead Lisa" (the title given to Rent the Chicken operators) and began making plans to make a serious go of it.
Overall, Lisa Stevenson agrees with the rental premise. Every spring, thousands of chickens are sold at local farm supply stores. Often these chickens die before they are ready to start laying eggs (16-30 weeks). Children quickly realize that chicks are not as fun as the Xbox and parents find out costs quickly start becoming more and more. This can result in sending grown chickens away. Other people think about chickens but think they don't have the space, worry about regulations, or just don't know what they need.
Should they build or buy a coop?
How do they raise an egg laying hen if they buy/start with a peep?
It can all be overwhelming. Rent the Chicken takes the guess work out of all of the questions by offering a portable coop, the food, supplies, and the egg laying hens.
Once they got ready to run their new business, the first challenge for the Stevenson's might not seem unexpected. Since they were required to provide the chicken housing, "We had to find someone to build the chicken coops," says Homestead Lisa. Of course the one parameter her husband had put on the emerging business plan was that he not have to build the chicken coops. But as it turned out, there was no other choice without abandoning the goal.
The couple took a year – 2018 – to get ready … acquiring their source hens, getting coops together so people could choose a small coop or large coop as standard or an upgrade, loading in feed and even chicken treats. When they got started in 2019, in their first year, they rented out 27 chickens – an auspicious start – and found people were indeed interested and appreciative of the service and serious farm-to-table experience.
The COVID pandemic and lockdowns of 2020 were a mixed bag. "It helped us in a way, but also hurt us," Stevenson says. "It was great for entertaining kids. Everyone was home. It got the kids outside." A few decided to keep their hens – a purchase option at the end of the rental period. But some were also hesitant to start something new and, with various town ordinances, processing the approvals could also get bogged down. Stevenson did find opportunities to streamline the process in some communities, which will also support potential customers going forward.
With a new year of egg-laying around the corner in 2021, Homestead Lisa is ready to roll with her rentals for those interested. Right now – April and May, in the upstate New York area – is the optimum time to "Rent the Chicken". Pullets (young hens) are typically grown and ready for laying months ahead. Within two days of the arrival, the delivered chickens will lay eggs ready to use! These eggs have 1/3 less cholesterol, 1/4 less saturated fats, and two times more omega 3 fatty acids than store bought eggs, Stevenson also points out. The chickens of Rent the Chickens should lay about a dozen to two dozen eggs per week depending on the rental package.
The rate for 2021 rentals is as follows:
2021 Standard Rental Package – $450 Rentals available: May – October
• Delivery, setup, and pick-up of the contents
• Two Rent The Chicken Egg-Laying Hens
• 8 to 14 eggs per week total
• 1 Standard Chicken Coop that can be easily moved
• 100 pounds of Chicken Feed (optional organic feed available for $55 more)
2021 Standard Upgrade Rental Package -$550 – Rentals available: May – October
• Delivery, setup, and pick-up of the contents
• Two Rent The Chicken Egg-Laying Hens
• 8-14 eggs per week total
• 1 Deluxe Chicken Coop that can be easily moved (made for 4 chickens providing extra space for only two!)
• 100 pounds of Chicken Feed (optional organic feed available for $55 more)
• Quick guide for taking care of your Rent The Chickens
• A copy of "Fresh Eggs Daily" by Lisa Steele
2021 Deluxe Rental Package – $650 Rentals available: May – October
• Delivery, setup, and pick-up of the contents
• Four Rent The Chicken Egg-Laying Hens
• 16-28 eggs per week total
• 1 Deluxe Chicken Coop that can be easily moved
• 200 pounds of Chicken Feed (optional organic feed available for $110 more)
• Quick guide for taking care of your Rent The Chickens
• A copy of "Fresh Eggs Daily" by Lisa Steele
Rental Packages include free delivery to Syracuse, Fayetteville, Skaneateles, Camillus, Marcellus, Cicero, Manlius, and within 50 miles of Hastings (13076). Farther than 50 miles from Hastings (13076) may incur a predetermined yearly transportation fee. Someone living in the Mohawk Valley including the areas of Utica and Herkimer, may need to be a part of combined deliveries and pick-ups to keep the added transportation costs to $20-$50 total for both delivery and pick-up. For customers outside of the free delivery area, call at 724-305-0782 for a delivery quote. Homestead Lisa of Central New York is now accepting $50 non refundable deposits via cash, check, or credit card over the phone toll-free at 844-310-8782.
Even with receipt of everything needed to enjoy the chicken – and the egg – customers still often have questions. And the answers can be critical for a positive experience.
It's not unusual, for example, for folks to ask if they can "free range" their rented chickens … which basically means letting them roam the yard, outside the coops and fencing the property may have. The business recommends supervised free range time to deter predators. People sometimes fail to think about raccoons, coyotes, hawks, owls, or other predators that might be driven to go after chickens. In that vein, Rent the Chicken strives to provide the safest coop possible for the family birds.
"We like to say our coops are predator resistant and not predator proof," the website states. There is fencing and plywood on various sides and fencing underneath to dissuade digging under coop fencing. But the Homesteads also say that "if a predator is determined, they may be able to get into the coop". Such an occurrence is rare, and if it happens, the Homestead owners will replace the lost birds and consider any design changes for the coop that may need to happen.
The provided coop has an attached run which allows the hens to have the feeling of free ranging as the coop is moved around a yard, but with the protection of the attached run. Guidelines also recommend not leaving food in the chicken feeder overnight – which may attract predators. There is no concern with limiting food for the chickens overnight. It's not uncommon for them to eat before bed and, with access to water, be perfectly fine until morning.
Chickens are at the height of laying action with the long daylight days. And as fall arrives, customers decide whether they will end their rental period, or whether they think they can commit to a more permanent adoption. Rent the Chicken can help with adoption, or arrive to pick up the chickens and supplies.
There's also been increased interest in baby chicks and hatching chickens … so a new idea was recently born from that. "Hatch the Chicken" can provide incubator rentals and supplies as well. This service offers seven fertilized eggs, cage for baby chicks, food, a feeder, and water dish, a heat source along with education materials. The cost is $185, for five weeks.
"It's brought interest from families as well as preschools, day cares and elementary schools," Homestead Lisa explains.
The whole idea of "Rent the Chicken" usually makes people laugh first, then say, "Seriously?", finding it hard to believe there are people who rent them out, and people who actually rent them. But when they think about it, it kinda makes sense. It comes with its own intrigue and curiosity – sometimes enough to take a chance.
And once someone tries it, the fun is "truly fabulous"," says Stevenson. It's the look on people's faces that makes it worth the effort. "Delivering chickens to people … You arrive and their faces are all lit up!" she says, "It's so fun to drop them off."
As an Amazon Associate I earn from qualifying purchases.