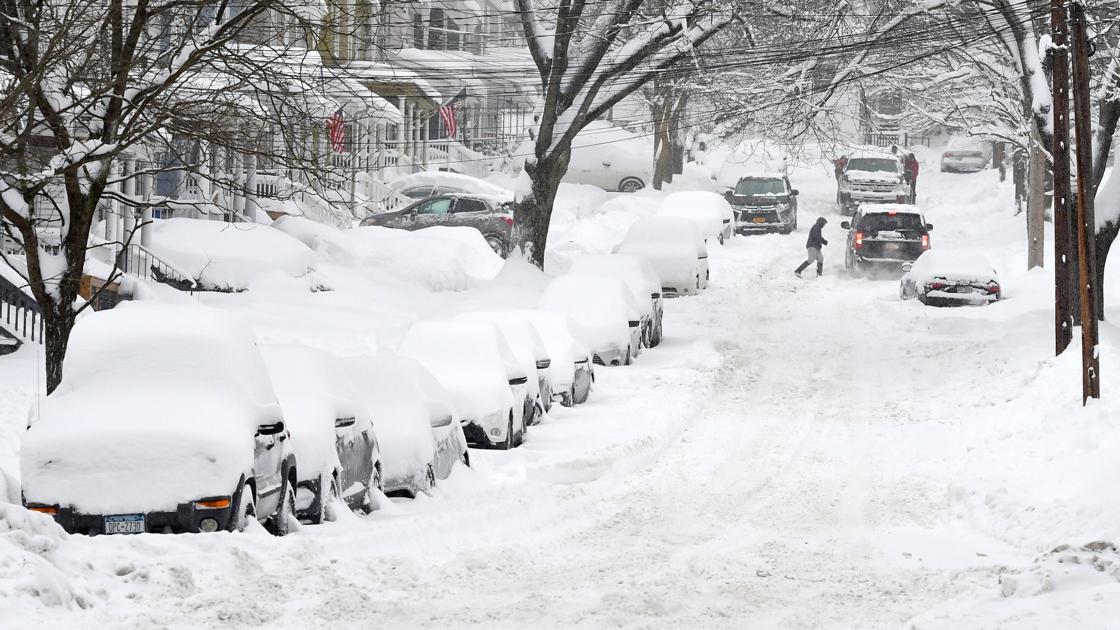 AUBURN – Laurie Lupien, a member of the workers' union at Auburn Memorial Medical Services, a multi-professional group, said she felt the conditions workers were operating in were not ideal even before the COVID-19 Pandemic broke out.
And then, she said, it got worse.
Health care workers from Auburn Community Hospital, Finger Lakes Center for Living, and Auburn Memorial Medical Services, represented by the 1199 SEIU United Healthcare Workers East, spoke at a rally Saturday about their concerns about staff at their facilities and said there was not enough staff to properly meet patient needs.
Union members also said they tried to negotiate new contracts with management. The center and the medical memorials are connected to the hospital. The union launched a campaign on Friday that includes a mobile billboard, website, wecareforcayugacounty.com, and paid social media ads to raise awareness and solicit support from the community.
For nearly two years at Auburn Memorial Medical Services and months in the hospital, the news release said, workers met with management to negotiate union agreements.
"However, hospital management is ignoring their concerns by continuing to propose below-market wages, unaffordable health insurance, and the elimination of some existing benefits that workers say do nothing to attract new nurses and much-needed experienced workers out of the world Slide the door. " ", it said in the press release.
Nancy Benton, union president for the nurses at Auburn Hospital, said she believed the event would "send a message that we care about this community, that we care about the health care they receive, and that we have the health number give one. " Care in the area.
"Each of you are a part of it. And to do that you have to keep recruiting, you have to keep, and you don't do it by paying peanuts," Benton continued. "You need decent wages, you need competitive wages, you need affordable health care and all these things that we fight for."
"Let's sign a fair contract. Keep fighting, I'll keep fighting with you and make sure we won't be back next year and won't be back next month," said Senator John Mannion on Saturday. "We'll do it."
Matthew Chadderdon, the hospital's vice president of marketing and public affairs, said union members had received market wages and raised Mannion's presence at the event.
"Obviously he has an interest, we respect that, and to my knowledge, he never asked to speak to the hospital management," said Chadderdon.
In a statement emailed to negotiate with 1199 SEIU, Chadderdon said the hospital is determined to "continue a respectful and collaborative negotiation process to reach a quick and fair resolution with our nurses" that will allow the hospital to enter the community to function.
"We believe, however, that labor negotiations should be conducted at the negotiating table and not through the media," said Chadderdon.
He also noted that, according to "several respected news sources, more than 1,000 US hospitals are facing human resource challenges," those issues are compounded by the outbreak.
The State Department of Health and the Federal Health & Human Services Department work with all hospitals, including Auburn Hospital, Chadderdon continued, collecting hospital personal information on a daily basis. According to ACH, these departments are ready to assist with staffing solutions if staffing levels cannot be maintained.
"As the pandemic progressed, our ACH leadership team prepared and revised plans for an increase to address staffing issues," Chadderdon said in the statement. "When bottlenecks are anticipated, hospital management and human resources deploy strategies to prepare for issues such as staffing plans, rotating health professionals to patient care positions and hiring additional nurses."
He noted that the hospital has a full-time nurse recruiter, the hospital continuously recruits nurses, and offers various incentives to attract new nurses that are competitive with other central New York hospitals. Chadderdon also said the hospital had hired 33 nurses, technicians, and personal care workers in the past four months, and an additional 24 nurses registered while traveling were recently hired to assist the hospital's permanent nursing staff.
Health care workers attend a rally in Auburn on Saturday.
Kelly Rocheleau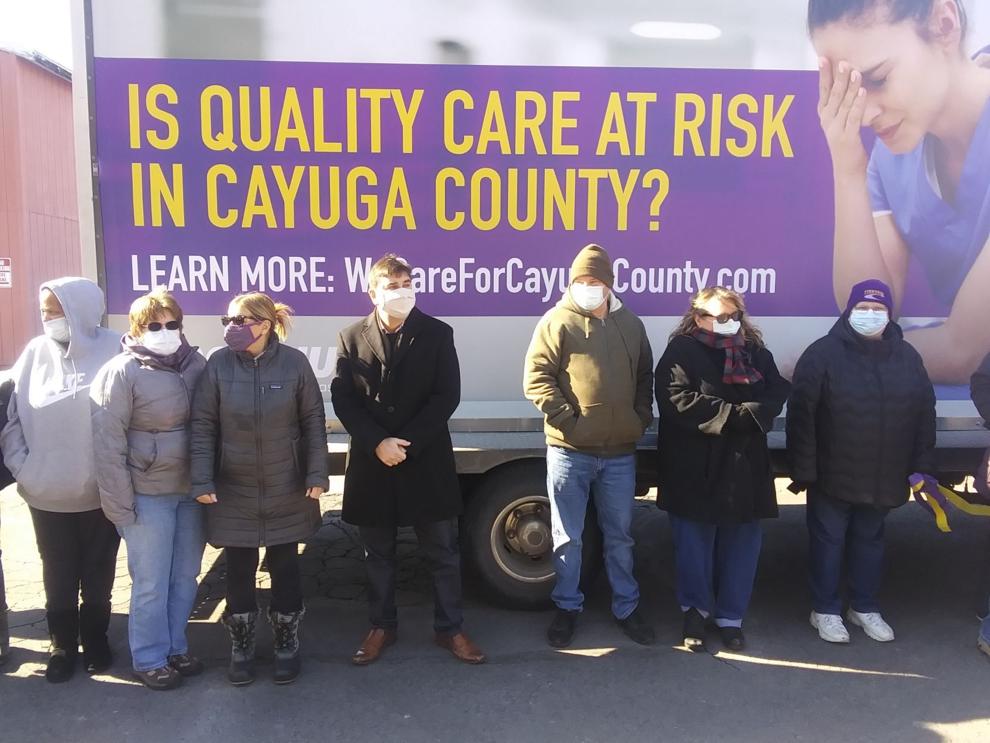 Healthcare workers will be joined by Senator John Mannion at a rally in Auburn on Saturday.
Kelly Rocheleau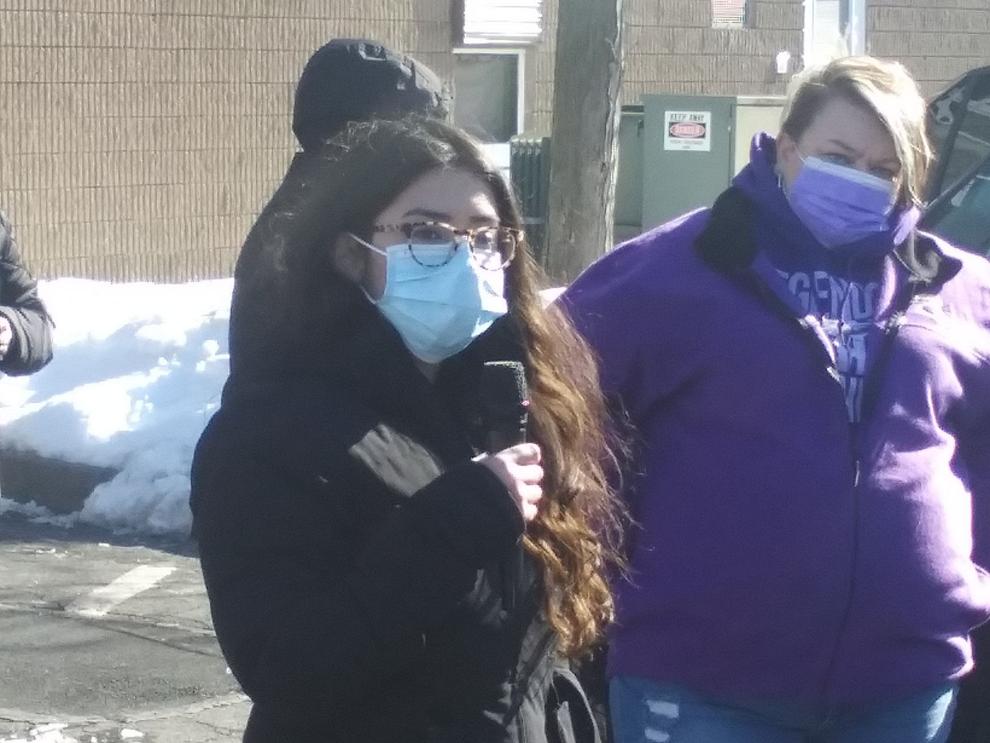 Tiffany Fotopoulos speaks at a rally in Auburn Saturday.
Kelly Rocheleau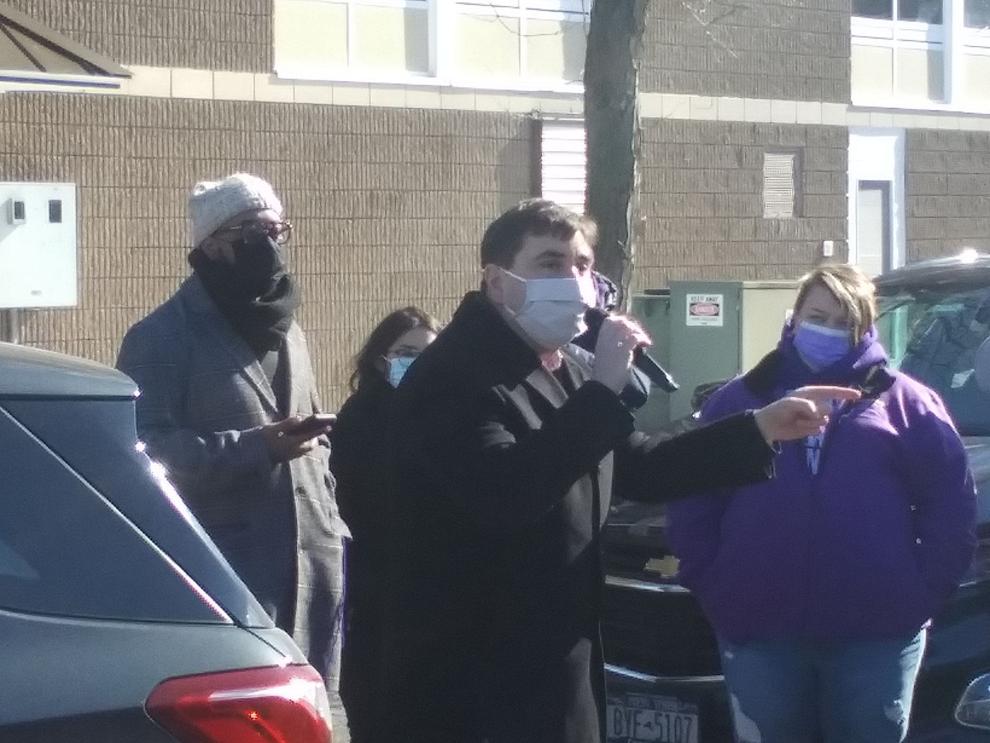 State Senator John Mannion speaks at a rally in Auburn on Saturday.
Kelly Rocheleau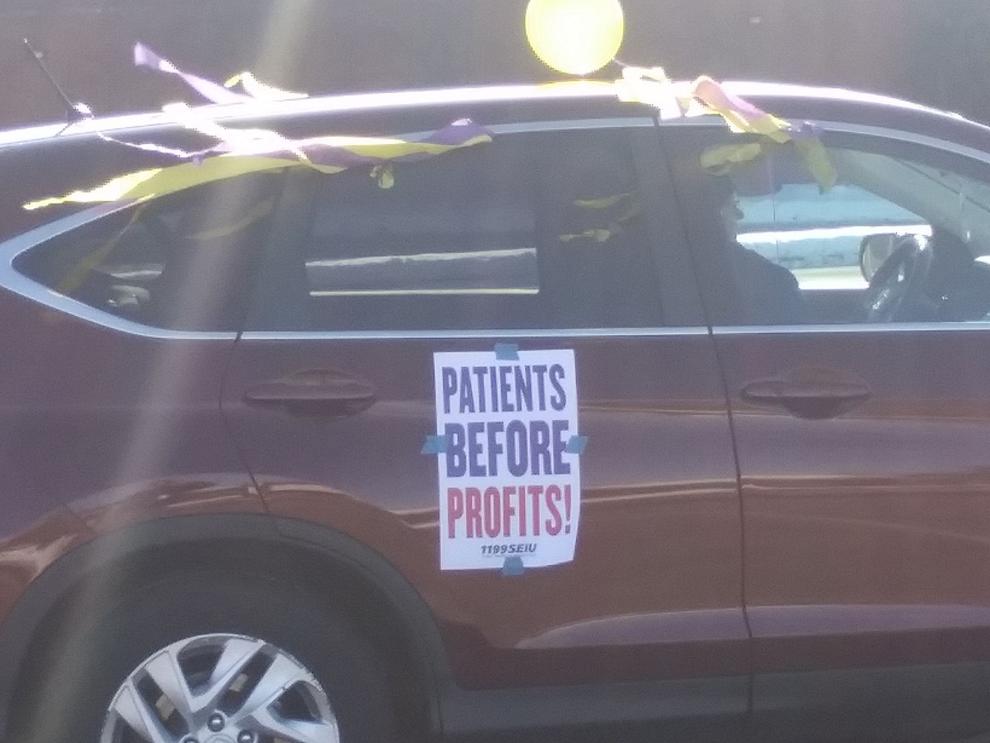 A car at a health workers rally in Auburn on Saturday.
Kelly Rocheleau