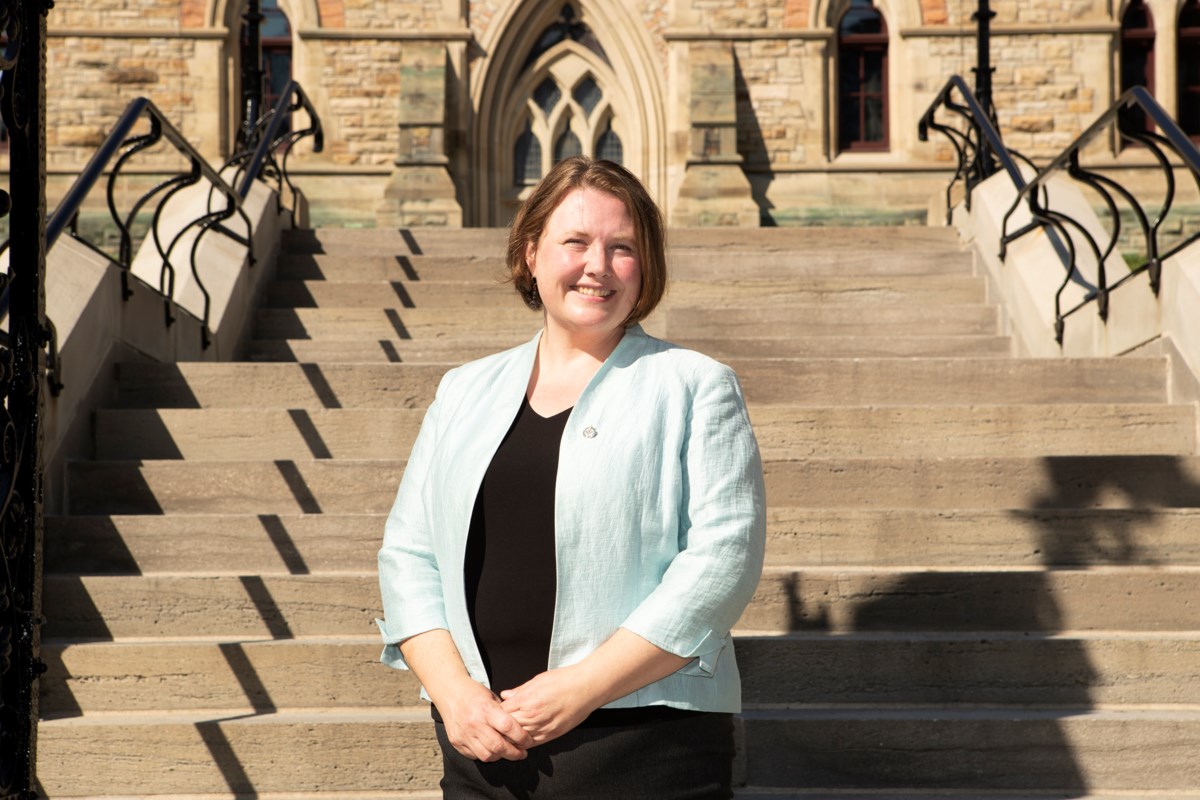 "This news about Veterans Affairs Canada (VAC) outsourcing service delivery fills me with distress and disappointment." ~ Rachel Blaney
Federal NDP members have called on the veterans affairs minister to change direction on work being outsourced to a private company.
On November 18, NDP house leader Peter Julian and national president of the Union of Veterans' Affairs Employees Virginia Vaillancourt called on the minister to halt his multimillion dollar outsourcing contract to a private for-profit company owned by Loblaws, according to a media release. Instead, funding should be invested in workers at Veterans Affairs Canada to better serve veterans and their families., the release stated.
"Suspending mental health and psychosocial services to veterans and their families for over a month is unacceptable," stated North Island-Powell River MP Rachel Blaney in a written statement for the Peak. "Veterans who are suicidal or trying to cope with urgent mental health issues need critical support, not delays or denials.
"This news about Veterans Affairs Canada (VAC) outsourcing service delivery fills me with distress and disappointment. I am very concerned for the welfare of veterans who access services from VAC during this transition time to the new rehabilitation contract."
Blaney stated that the department doesn't have a plan in place, the staff haven't been properly trained to use the new system, and veterans are being put on hold.
"That's a crisis," stated Blaney. "The minister needs to put the brakes to this new contract for service delivery because it has clearly gone off the rails. Now is not the time to double down and say everything is okay as the minister did in response to my colleague Peter Julian in question period.
"Veterans put their lives on the line for Canadians and the least we can do is make sure they and their family members have the supports they need. Veterans deserve so much better."
The Liberals are only days away from outsourcing rehabilitation services for Canadian veterans to a company owned by Loblaws, said Julian in question period in the House of Commons.
"What's worse, workers have not even been trained on the new system and the union says this contract will cost 25 per cent more than it would to hire more workers to support veterans and their families," said Julian. "Earlier this week, the auditor general confirmed that this minister isn't doing enough to create a permanent stable workforce. Why is the minister putting Loblaws' profits ahead of veterans and their families?"
The release stated that for many veterans, rehabilitation services are critical for their mental and physical health but staffing shortages and backlogs have meant veterans have had to wait months, even years, for this help. Meanwhile, VAC has suspended service delivery while transitioning to the new system, meaning veterans are currently unable to access mental and psycho-social supports, the release stated. At the standing committee on veterans affairs on November 17, it was admitted that the training is not done, the system is not ready and they're having to delay, according to the release.
"The Liberal minister must call for a total halt on this contract. Instead of spending $100 million a year to a for-profit company, he should invest it in workers at VAC to better serve veterans and their families, but he won't even meet with the union that represents the workers," added Julian. "The Liberals have a responsibility to protect and fight for those who have served our country. But after seven years of not fixing these problems and outsourcing rehab services to companies that only care about making money – it's clear that the Liberals don't want to step up to help veterans or support workers."
>>> ad: Check Out TODAY'S BEST Amazon Deals! <<<<
Originally Appeared Here