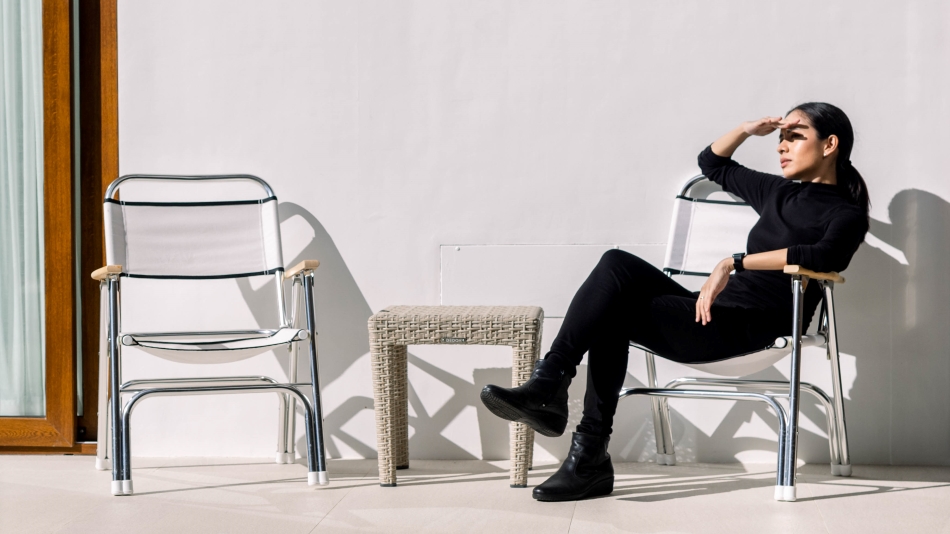 Culture
As muse and host of real estate broker Presello's well-followed videos, Julia Richards has seen how many wealthy Pinoys spend for their homes  
RHIA GRANA | Jul 20 2021
If you're the type who enjoys watching virtual tours of beautiful homes, whether you're looking to buy or just looking for inspiration, you may have encountered the Presello videos on YouTube. With about 200 videos on this real estate broker's playlist, there is sure to be at least a dozen homes that will take your breath away.
If you've seen the videos, you could not have missed the sweet-faced, bright-eyed, eloquent lady donning her signature all-black ensemble. The lady's name is Julia Richards. A wedding and events photographer by profession, Julia practically started the Presello YouTube site. It all started when she was tapped by the company to host a video house tour for potential clients sometime in 2017. It was actually Julia's first time to host a house tour, and it so happened to be the company's first time, too, to produce a video of the sort.
Julia is actually a photographer by profession. She also finished an interior design degree at the University of Santo Tomas, which developed her appreciation for architecture and fine art. Photo courtesy of Presello
"That was nerve-wracking but fun," Julia recalls of their first shoot. The amount of information she had to memorize on the spot was pretty overwhelming for a first-timer. "It took a while to finish the shoot because I kept making mistakes," she remembers, smiling.
An interior design (ID) graduate from the University of Santo Tomas, Julia is not exactly a stranger to the design and architecture field. "It was thru ID that I developed my taste and appreciation for architecture and fine art," she says.
And via Presello, she was able to see firsthand some of the most grandiose, unique, jaw-dropping homes all over Greater Metro Manila.
From being a side gig, hosting has ended up becoming Julia's main job. "Now, it's photography that has become my side job," she shares.
Julia and the Presello team initially thought they might eventually run out of houses to feature, but that has clearly not been the case. Brokers and developers continue to tap them as a listing group, and Presello took this as a sign to keep going. Presello's YouTube is now on its fourth year and is 597,000 followers strong. 
Since the Presello site has also become a source of entertainment for many people online, Julia and company are even more inspired to keep looking for more drool-worthy homes to feature.
Julia has been blown away one too many times by the homes she's toured. But two of her top favorites remain their Build Your Own (BYO) features on Maison Soleil, a rustic colonial villa in Laguna, and Casa Montaña, a Filipiniana inspired mansion built on the side of a mountain in Tagaytay City. Both were designed and built by Architect Miko delos Reyes' Imagimax. Maison Soleil used a lot of repurposed and restored furniture and accent pieces, and features practical and timeless design inspired by the owners' travels. The Casa Montaña mansion, which covers a floor area of  1,700 square meters, on the other hand, offers a stunning view of the Taal and Tagaytay and showcases pieces from all over the country.
Asked about her dream home, Julia says it would be a mix of Maison Soleil, a retro modern home in Filinvest East, and some of the industrial houses on the Presello playlist. "Hopefully one day, I would be able to hire a designer who is able to mix all those things together for me," she says.
Julia says that while she finished Interior Design, she never got to practice her vocation professionally. "I tried it years ago, but I realized it wasn't for me," she tells ANCX. She eventually got a diploma in photography at the College of St. Benilde, and that's what she decided to pursue as her bread and butter.
A lady of many interests, the 30-year-old host also took up courses on cinematography and fashion, but her first job—surprise, surprise!—was as barista at Starbucks.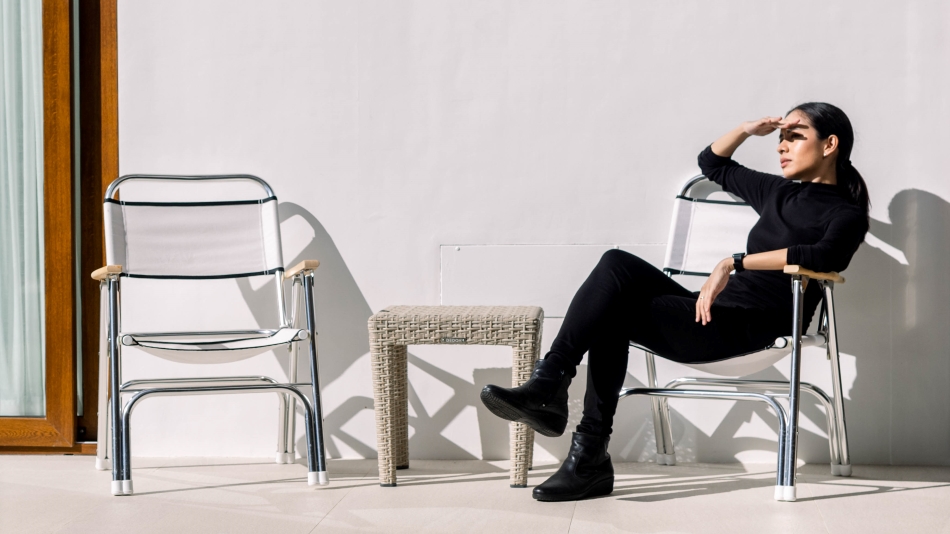 Photo courtesy of Presello
"When I was in high school, that was part of my bucket list–I wanted to be a barista. It was because I was so amazed with how they communicate with people while creating coffee at the same time," she says. 
Now a familiar face in the online world, and with her own fan base, Julia reveals that her dream hosting project would not be something far from what she's currently doing. "An architectural design show that goes around the world," she says. "I would like to host a show like that." 
>>> ad: Check Out TODAY'S BEST Amazon Deals! <<<<
Originally Appeared Here