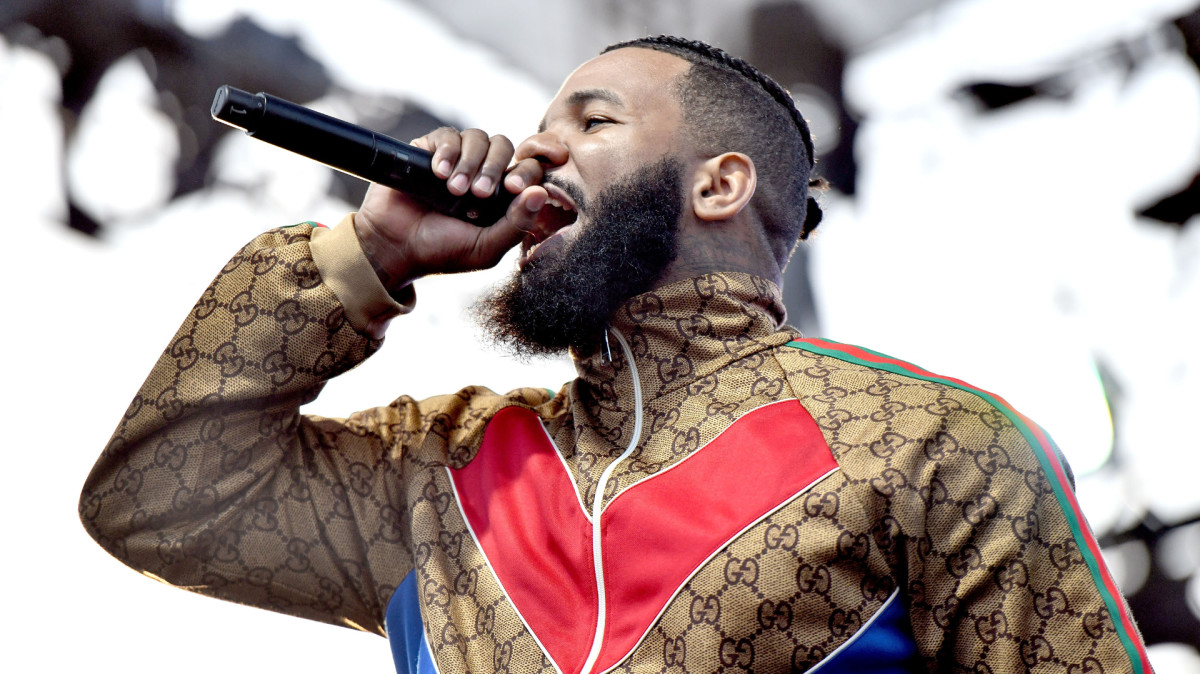 The Game has heard allegations that it is conducting a scam to get unsigned artists out of their money and he's not happy. In a new interview with HipHopDX, the rapper explained his side appearance and how word got around that he is taking money from desperate potential rappers.
In an Instagram post, The Game was accused of slipping into DMs, fighting rappers to offer them a slot on a mixtape for $ 500 to $ 1000. The Game went on to release the mixtapes with new songs added to an unofficial sound cloud, separate from its own widely used account.
"He does not upload to his verified SoundCloud account, but to a separate account with only 266 followers," says the post. "Also, he doesn't market it on Instagram or Facebook, and doesn't appear in the songs either."
The game said the allegations come from rappers who are dissatisfied with his services for not making hay. He countered that he gave them exactly what he promised, a mixtape slot next to The Game. He said customers were upset when it didn't turn them into celebrities overnight.
"So if someone who doesn't get together with some unsigned artists, that person is insane, right? Because they thought this drop or mixtape slot would change their life when in reality it is just one step up the ladder, "he told HipHopDX. "Use it however you want and pick up as much of it as you can, but it won't make you DaBaby. Basically, I'm just trying to raise artists with dope opportunities. "
He also noted that the unhappy customers are just louder and more attentive than the people he's helped.
"Now if you were to publish an article that said, 'French Montana is helping children in need in Africa,' I would say, 'This is cute. That's cute 'and I'd fucking keep scrolling, "he said. "When you post 'French Montana Socks a Kid in Africa' I click on it because I want to see if there is a video. We cannot help our human nature. Of course, the negative stories will have that kind of impact. "