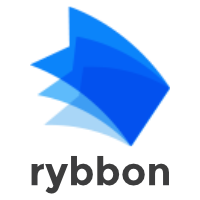 "We're excited about this integration with Rybbon as it allows us to provide a wide choice of referral rewards for our merchants, and create an even more effective referral program and personalized experience for the end consumer."
MCLEAN, Va. (PRWEB)
July 31, 2019
Rybbon, a digital gifting platform, announced today a partnership with Talkable, a referral marketing platform for eCommerce, that will enhance how users reward customers for referring friends.
eCommerce brands use the Talkable platform to launch a referral program and reward existing customers to get others to make a purchase. The reward usually comes in the form of a coupon, discount, or rebate, but with the new integration with Rybbon, Talkable users have access to Rybbon's 50+ digital rewards from top brands including Amazon, Apple, and Visa.
Offering exciting rewards to customers to refer new clients is well worth the investment to grow a brand's referral program. Where the default for rewards program incentives is often a credit for a purchase or special discounts, customer advocates want variety and choice. Offering more rewards from other brands gives them more motivation to refer.
The integration with Talkable is easy and quick. Users can simply choose Rybbon rewards as a new incentive type directly within their Talkable accounts, and they can customize the branding, messaging, and approval rules for the delivery of the rewards.
"Giving Talkable users more choice in their rewards for referral is a win for everyone," Rybbon's CEO Jignesh Shah said, "Customer advocates get more reward options, while the eCommerce brand gets more referrals from those customer advocates. Our partnership with Talkable is exciting because it brings new ways to make referral programs successful. "
"The Talkable platform is very flexible and customizable–we tailor our solution to client needs in terms of design, product integration, reward logic, and reporting" said Talkable CEO, Summer Lindman. "We're excited about this integration with Rybbon as it allows us to provide a wide choice of referral rewards for our merchants, and create an even more effective referral program and personalized experience for the end consumer."
Learn more about how the Rybbon and Talkable integration can boost your referral marketing program.
About Rybbon

Rybbon puts the power of gifting to work for marketers and market researchers through its extensive catalog of e-gifts from top brands like Amazon.com and Panera. Rybbon also offers rewards suitable for international rewards programs such as Visa and Mastercard Prepaid cards rewards that work in over 150 countries. Rybbon integrates with top marketing platforms like HubSpot, Marketo, SurveyMonkey, Clicktools, and Qualtrics to make gifting easy and automatic.
Learn more about Rybbon at http://www.rybbon.net.
About Talkable

Talkable is a strategic growth partner for eCommerce brands. The company was founded in 2009 as one of the first referral program software providers on the market. Talkable develops and implements long-term growth strategies targeting new customer acquisition, increased retention, higher LTV, and a significantly lower CPA than other marketing channels. Talkable is trusted by 250 brands such as L'Occitane, Make Up For Ever, FitJoy, Lumosity, and Kendra Scott – bringing over $255M in referral sales referrals for its customers.
Learn more about Talkable at http://www.talkable.com.
Share article on social media or email: