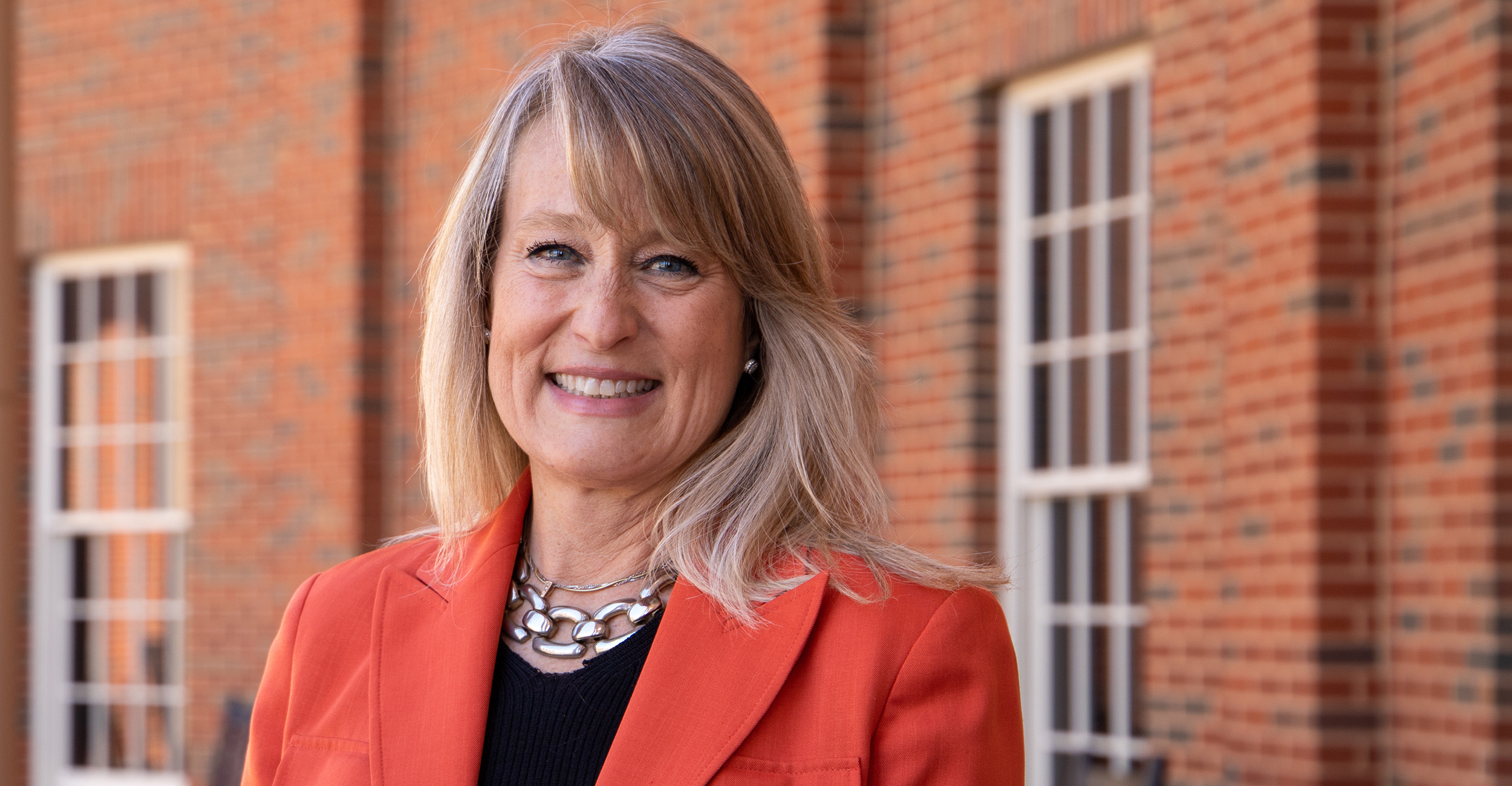 Tuesday, June 28, 2022
Media Contact:
Terry Tush | Director, Marketing and Communications | 405-744-2703 | terry.tush@okstate.edu
Robin Darmon is an Illinois native who now calls Oklahoma home, moving to Stillwater
in December 2021 as the new director for the Eastin Center for Career Readiness. She
has served in leadership roles in higher education and taught at all levels. 
Darmon previously led the Career Development Center at the University of San Diego
for eight years, was the inaugural career center director for the Rady School of Management
at the University of California-San Diego and oversaw employee relations at the HEC
School of Management in Paris, France. She has a bachelor's degree in elementary education
and teaching from Greenville University and earned an MBA with an emphasis on marketing
management from Amberton University. 
How would you describe the Eastin Center for Career Readiness to someone who is learning
about it for the first time? 
At the Eastin Center for Career Readiness, we believe each student has the potential
to make a positive impact on this world. Our mission is to guide and support our students
so that they are prepared to pursue professional opportunities, practice continued
growth and fully realize their potential. Anything career success-related is what
we do — résumé review, cover letter creation, interview prep and practice, networking
tips, etc. But most important of all, we listen. We're here to be sounding boards
and help students navigate the whole process, feeling like they've got a team of advisors
who deeply care about their success in the "real world." 
Why did you accept this role to lead the center? 
I was excited about the role, what is involved and the innovative mindset of the faculty,
leadership and administration in the Spears School of Business. I wanted to be a part
of a program that truly thinks about the success of its students. I was so impressed
with the fact that career readiness is a requirement to graduate. Few universities
embrace a students' career success trajectory in a tangible, practical way. But Spears
is doing it and the Eastin Center is clearly a key player in the success of our graduates. 
What are your vision and goals for the center? 
It's very important to have a vision and to have goals that are in sync with those
of Spears Business, OSU, alumni and students. But a few of the goals that are very important to me are: 
Support existing employer partnerships. Make sure our employer partners are connecting
with students who are seeking internships and full-time positions.
Expand employer partnerships. Create new relationships with employers who may not
be recruiting at OSU yet.
Expand alumni engagement in hiring and mentorship initiatives. I'd like to play a
role in helping alumni give back by mentoring students, hiring interns and full-time
professionals or speaking to students about career path possibilities.
Broaden awareness of the Spears School of Business and the Power of Personal. I want
our unique approach to career readiness and career support to be promoted broadly.
Support the Eastin Center team in fulfilling our mission. The center's mission is
to guide and support Spears Business students as they prepare to pursue professional
opportunities and practice continued growth. 
Why should an OSU business student be interested in the center and its goals? 
Because we care about you and your goals and we're here to support you. The Eastin
Center is made up of professionals who know how to help you succeed in figuring out
what to do with your major and how to find career paths that are fulfilling and meaningful.
I can't urge students enough to come see us, use our services. We want you to find
a meaningful career as much as you do! 
In 10 years, what do you hope the center has accomplished? 
I know that in 10 years, the Eastin Center will be acknowledged as a leader in providing
authentic, personalized support to business students as they transition from college
to career. My goal is that Spears Business graduates will know that the Eastin Center
made a difference in their career trajectory and gave them the tools to navigate a
lifetime of successful career building. 
>>> ad: Check Out TODAY'S BEST Amazon Deals! <<<<
Originally Appeared Here