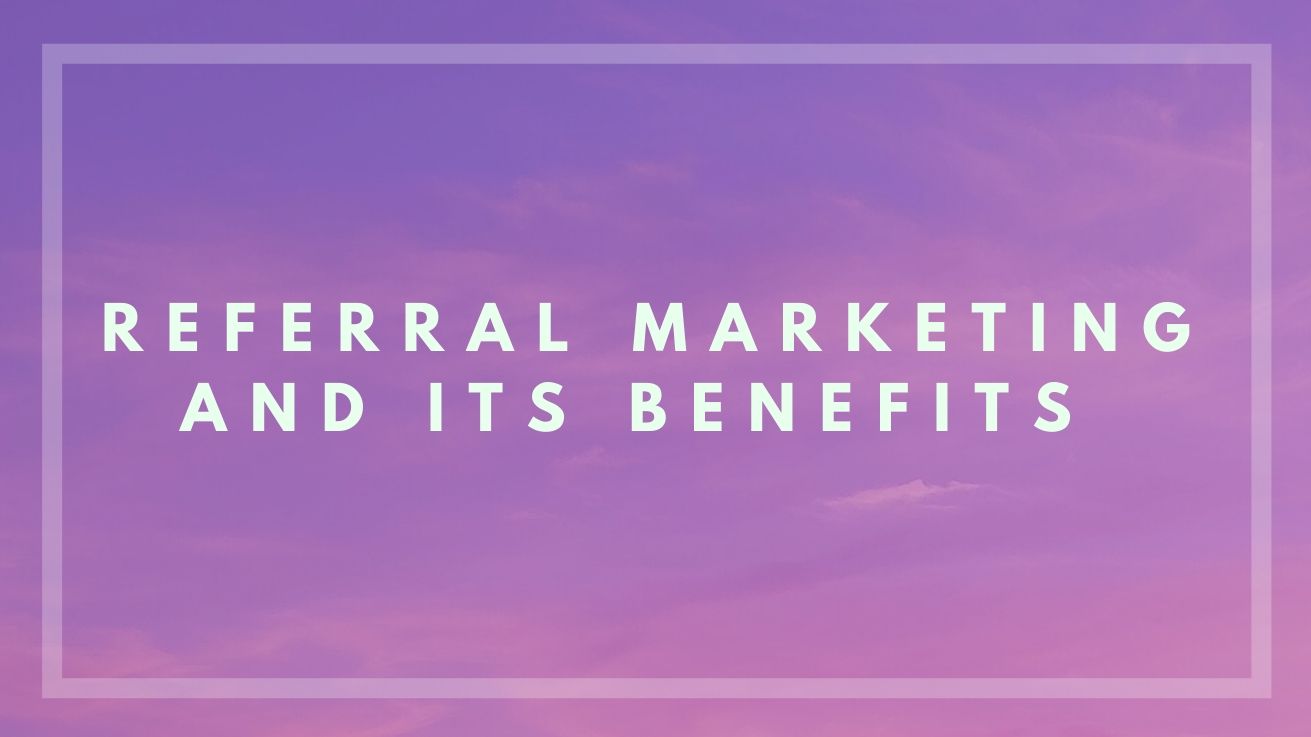 Industries produce goods or services to sell to their customers by means of promoting and advertising. Promotion and advertising share a large part of marketing, and can be done via multiple mediums.
For example, you can get a PR team to do the work for you, or a group of loyal customers can alternatively do it. When your existing customers do the promotions for you, it is called word of mouth.
Word of mouth doesn't include a lot of monetary investment because it's your customers who do the work. Word of mouth is digital and is popularly known as referral marketing. According to the New York Times, "65% of the new business comes from referrals."
What is referral marketing?
This strategy is a way to ask your existing customers to refer your business to their friends or acquaintances. Usually, the tactic is more spontaneous, but referral marketing means to strategically plan via launching a programme.
Referral marketing is like word of mouth, but it is more driven by planning and launching a process. When a customer shares the link with their friends, they receive credits or rewards. The good thing about this kind of marketing is that it is not biased to any industry.
How does referral marketing work?
This is the simplest and cost-effective way of marketing. It doesn't require a huge amount of monetary investment. All you need to do is contact a referral marketing software provider that can create one for you.
You can create one on your own, but asking a software provider can lessen your technical work and can make your work much more manageable.
Here are five steps that will help you to use this tactic successfully:
Create a simple programme that has attractive imagery.
Bait your customers with exciting rewards that will benefit them.
Promote your offering loud and clear that it reaches your customers.
Send regular emails and notifications on every update.
Use automated software to send rewards to your customers on every referral they make.
This marketing tactic is a win-win situation for both you and your customers; your existing customers get incentives and you get a new registration.
What are the benefits of referral marketing?
People trust and act word of mouth

Here is an example: You visit a new restaurant and have really good food. Your reaction will obviously be to tell someone else about the food, and that person will then go try out the same food because of the positive response that you had to it. People trust the words of the people they know.
It increases your conversion rates

Customers who hear word of mouth tend to stay longer and are considered loyal customers. 26% of people who visit a page via reference will be a conversion.
Your customer retention increases with referral marketing
This particular marketing strategy consists of various rewards and incentives; it keeps customers engaged. It also leads to a successful campaign and retains customers for a more extended period of time. Gaining new customers is equally important as retaining the old ones — 43% of the new business comes from existing customers.
The existing customers are precious ones and should be nurtured over time. Referrals help in nurturing them by giving out incentives. Therefore, they stay longer.
It reduces customer acquisition

This strategy is the most cost-effective strategy for marketing. Advertisements and promotions require a huge amount of investment, and they don't even get guarantee success. A referral programme, however, allows you to earn more than you spend.
Boosts brand awareness
This strategy is a boon to the online world. It gives you a unique space in the market and puts you in sight of potential customers. It is a continuous engagement in the market as people keep on referring to each other. Brand value automatically increases with time.
For more information, visit www.invitereferrals.com. You can also follow InviteReferrals on Facebook or on Twitter.
Referral marketing marketing strategies and predictions 2020 customer acquisition and retention strategies 2020