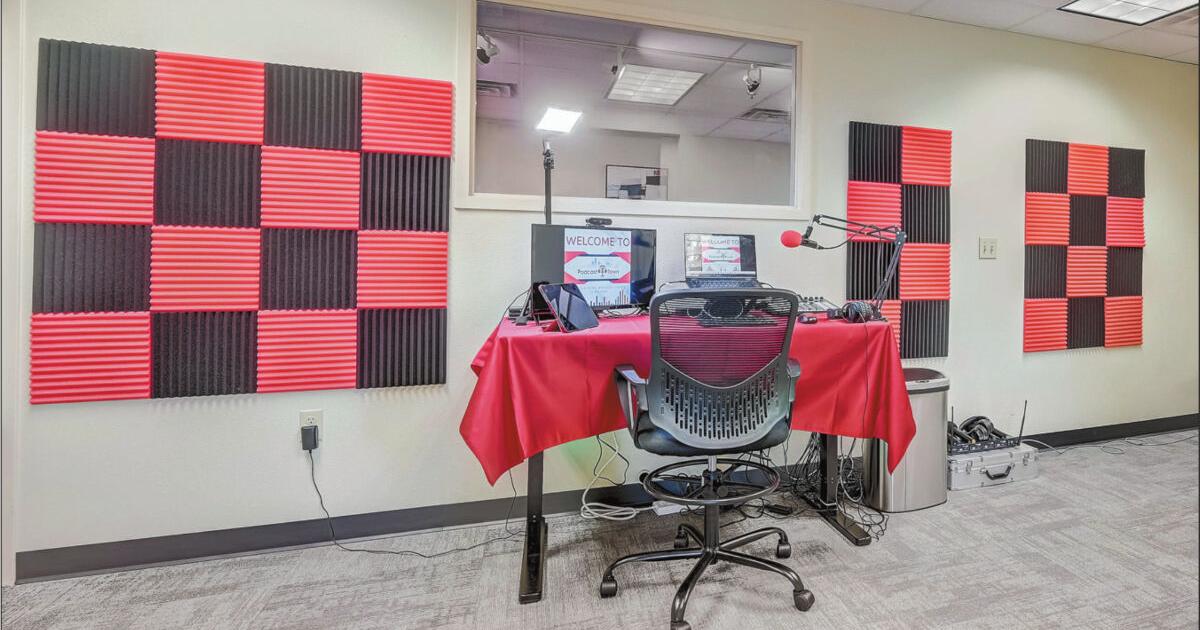 BROOKFIELD – Elzie Flenard, founder of Podcast Town, a podcast agency that started in 2016, has opened a podcasting academy as the newest expansion of the business.
Flenard started Podcast Town to help people find their voices, and the academy will do just that through training courses and workshops.
The Brookfield location, 15850 W. Bluemound Road, is the second location. The first studio opened in 2019 in Wauwatosa, 11220 W. Burleigh St.
Flenard said he had a desire to learn business but didn't have an outlet to do so. The podcast started as a way for him to learn from other business entrepreneurs and pick their brains. Originally the podcast was called Enterprise Now and rebranded to Podcast Town about three years ago.
After exploring a number of different business ideas over the years, Flenard started looking for ways to make the transition from part-time to fulltime entrepreneur.
"I just couldn't get anything to work, and so the podcast was my way to bridge the gap between what I was doing and some of the business knowledge I needed to make that transition," said Flenard.
The academy will train people on the different aspects of podcasting.
"It's really our way of extending the brand so that we can help other people get into podcasting," said Flenard.
Flenard immediately fell in love with the Brookfield location. The space was laid out just the way he envisioned it. He added that Brookfield is a great location for after-school programs for youths and kids, to whom he can help teach important life lessons through podcasting.
Some of those lessons Flenard hopes to teach include how to be on time, how to be prepared, how to have a conversation, how to listen, how to gain insight from having those conversations, how to work together as a team and how to understand different roles within that team. Overall, he hopes to teach them to kids in a cool, fun and interesting way.
"I recognize that there are challenges with young people and in our community," said Flenard. "I think part of what I can do about it is taking some of those lessons that I've learned and pay it forward."
For more information, visit https://bit.ly/3EfO7QX.
>>> ad: Check Out TODAY'S BEST Amazon Deals! <<<<
Originally Appeared Here