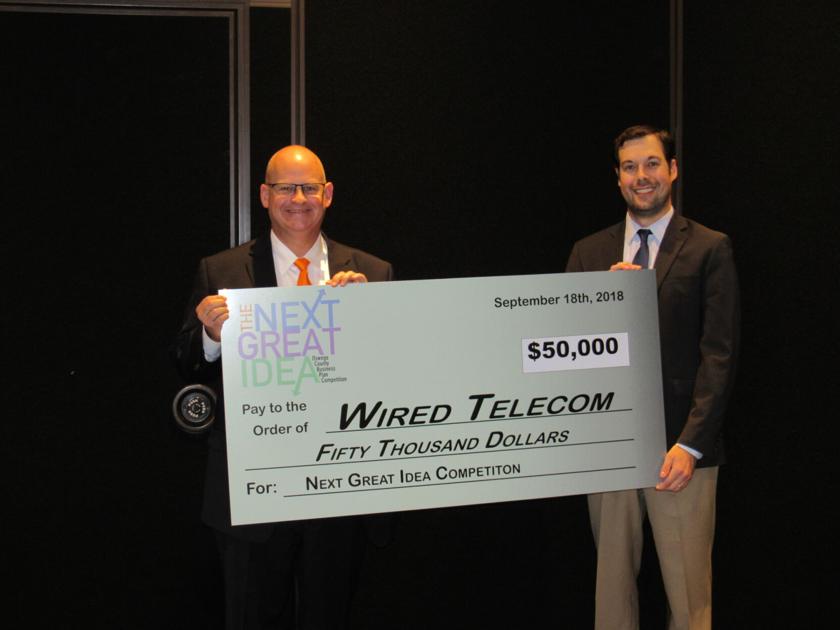 OSWEGO COUNTY – "The next great idea for the Oswego County Business Plan Contest" (NGI) calls for entry into this year's contest, which culminates in prizes of $ 80,000, said NGI chair Austin Wheelock, vice director of Operation Oswego County (OOC). The NGI competition will accept proposals for business concepts from now until April 30th.
The next Oswego County Business Plan Contest began in 2008 when business development representatives joined forces with business and social leaders to develop an entrepreneurship development program and come up with a solution to a problem many businesses find at startup – access to seed capital.
"We knew we had a lot of great business ideas in the community, but the recurring obstacle we found time and again trying to help businesses was a lack of equity for businesses to get off the ground or to going to a bank and getting traditional funding. " Wheelock added. "We have lost companies and talented entrepreneurs in places where these types of programs and cultures of entrepreneurship existed."
The latest winner of the NGI competition, Wired Telcom, an IT and communications installer and service provider specializing in franchises, received $ 50,000 in 2018. Other winners include ArcoArt, which won the 2014 competition, Lakeside Artisans Cooperative in 2010, and Ocean Blue Technology Lakeside Artisans, now known as Riverside Artisans, is a non-profit arts cooperative that has developed a retail exhibition in Oswego's downtown Canal Commons to display local artwork and to promote handicrafts.
"We're excited to offer the overall winner $ 50,000 in seed capital this year. Second and third place winners will receive a combination of seed and in-kind contributions worth $ 20,000 and $ 10,000, respectively. We believe that growing the competition in this way will help generate bigger and better ideas for the competition and show the region that we are serious about promoting entrepreneurship in Oswego County, "said Wheelock .
The entire competition will consist of three phases, starting with the business concept proposal, which will be due by April 30th. From these, the judges will select semi-finalists to develop the full business plans due in September 2021. The NGI competition ends with The selected finalists will face a jury in November 2021. The jury is made up of local bankers, entrepreneurs, business service providers and investors. Unselected ideas will receive written feedback from the judges on how to improve their proposals for the future, as well as recommendations to other programs and organizations who could help as needed.
"We designed the NGI program to benefit all participants, not just the final winners of the competition," said Wheelock. "If we have not just three winners, but many other bankable, viable business plans with confident entrepreneurs, everyone wins, especially Oswego County."
NGI is funded in part by the Richard S. Shineman Foundation, as well as financial and in-kind contributions from many other local businesses, organizations and individuals. The Richard S. Shineman Foundation's mission is to be a catalyst for change to improve the quality of life in Oswego County. The foundation will use its resources to foster economic vitality, foster strong bonds that strengthen the community, and expand the capacities of its nonprofit partners. In addition, the seed capital can potentially be used to raise loans in collaboration with local banks, Operation Oswego County, Inc., the Oswego County Industrial Development Agency, the development offices of Oswego and Fulton, and other economic development partners Agencies can accommodate up to USD 250,000.
As an Amazon Associate, I earn from qualified purchases.