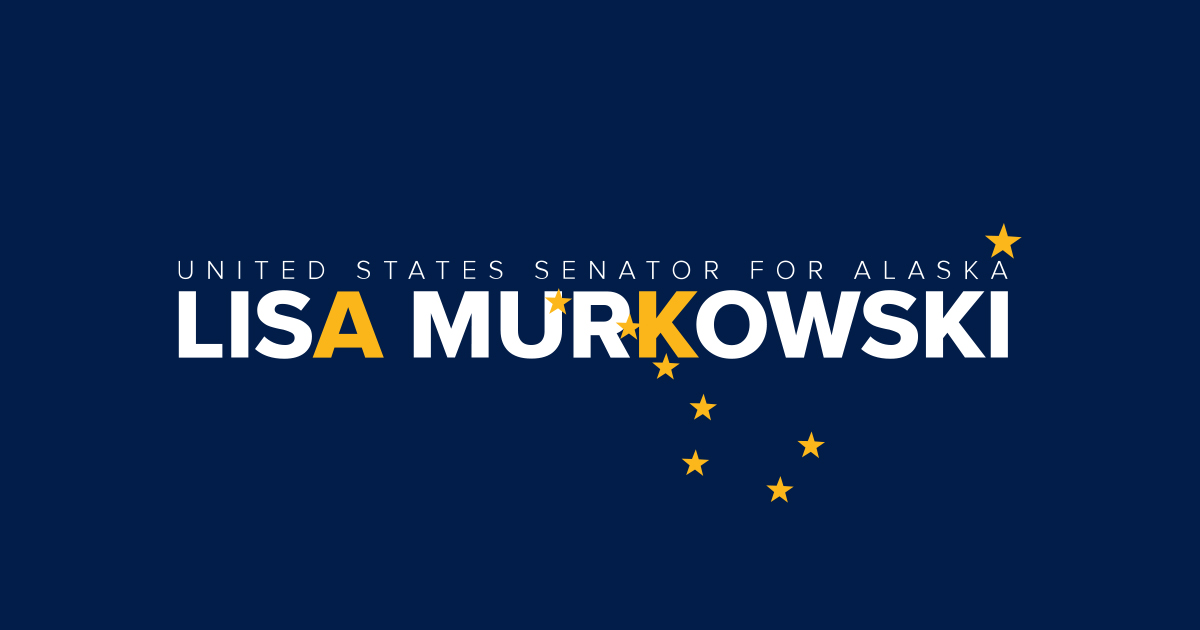 07.01.21
In recognition of her efforts to support small businesses, in Alaska and across the nation, U.S. Senator Lisa Murkowski (R-AK) was presented the 38th Annual Congressional Award from the Small Business Council of America (SBCA).
For over forty years, the SBCA has advocated for more than 100,000 privately-held and family-owned organizations on a number of issues, including employee benefits, taxes, and health care.
"Small businesses are the backbone of our economy. And that backbone suffered a major blow when coronavirus pandemic lockdowns across the country slowed business to a trickle and, in some cases, shut business down entirely" said Senator Murkowski. "During my tenure as US Senator, I've been an ardent supporter of small businesses, including addressing the circumstances of small businesses in rural communities. That support is needed as small businesses work to overcome the challenges brought on by the pandemic. I'm proud to do what I can at the federal level to provide opportunities for our small businesses to recover and thrive and in turn, support our local economies. Thank you to SBCA for this recognition."
"Senator Murkowski understands the complex issues facing our nation's small businesses particularly those trying to survive in more rural communities," said SBCA Board Member Mitchell Rubin. "During her nearly two decades of service in the Senate, Senator Murkowski has demonstrated her commitment to putting the needs of America's businesses and employees before politics and to promoting sustainable fiscal policies.  We are pleased to present this award to the Senator in acknowledgement of these efforts." 
SENATOR MURKOWSKI'S RECENT SUPPORT FOR SMALL BUSINESSES:
Through her legislation, the Alaska Tourism Restoration Act (ATRA), which was recently signed into law, Senator Murkowski supported hundreds of Alaskan small businesses by providing a path forward for cruise ships to transport passengers between the State of Washington and the State of Alaska through a temporary fix under the Passenger Vessel Services Act (PVSA). Due to the Canadian prohibition on passenger vessels traveling through Canadian waters, large cruise ships sailing to Alaska would not have been able to sail to Alaska this summer as the PVSA requires a stop in a foreign country. The return of large cruise ships to Alaska is critical to provide economic opportunity for communities who rely on tourism.
Senator Murkowski cosponsored the GYMS Act, legislation which provides grants to allow eligible fitness facilities to recoup gaps between their 2019 and 2020 revenues, which would be distributed by the Small Business Administration.
Senator Murkowski reintroduced bipartisan legislation to improve underserved states' ability to successfully compete for Small Business Innovation Research (SBIR) and Small Business Technology Transfer (STTR) awards. The FAST Fix Act will reform the Small Business Administration's (SBA) Federal and State Technology (FAST) Partnership Program to encourage federal research and development grants to be awarded to small businesses and universities in states that have historically lacked SBIR and STTR awards. If enacted, this bill would encourage more awards to commercialize ideas, compete in the global marketplace, and create local jobs.
In support of independent fishermen and their small businesses, Senator Murkowski sent a letter calling on the acting Secretary of the U.S. Department of Agriculture, Kevin Shea, to expeditiously develop and robustly fund a program to provide grants and forgivable loan support to seafood processing facilities and processing vessels for COVID response measures, in fulfillment of language Senator Murkowski included in the Consolidated Appropriations Act of 2021.
Within COVID-19 relief packages, Senator Murkowski secured multiple rounds of funding for and improvements to the Paycheck Protection Program (PPP), a forgivable, non-taxable, simplified loan forgiveness program that helped countless small businesses stay afloat throughout the pandemic.
>>> ad: Check Out TODAY'S BEST Amazon Deals! <<<<
Originally Appeared Here