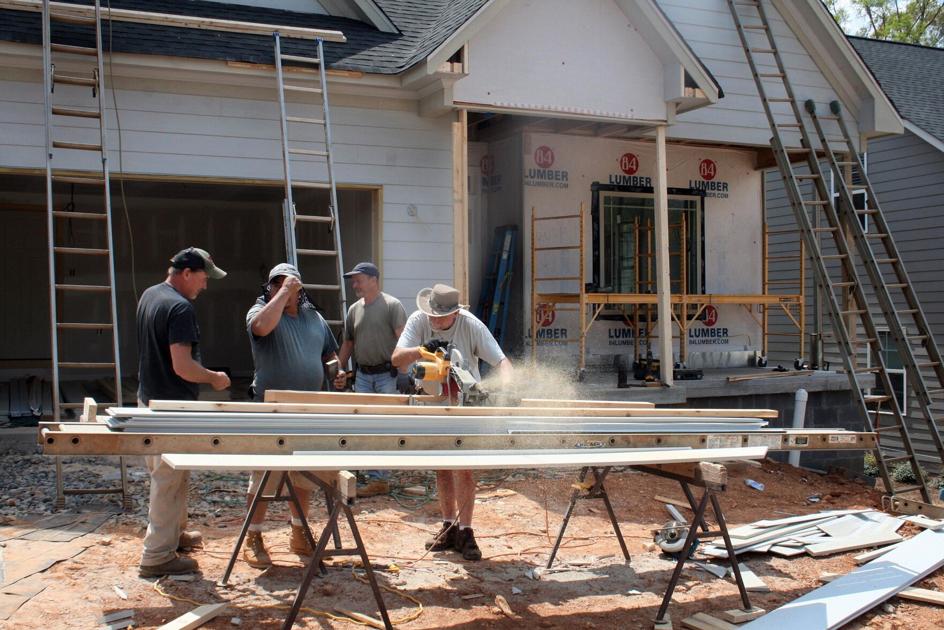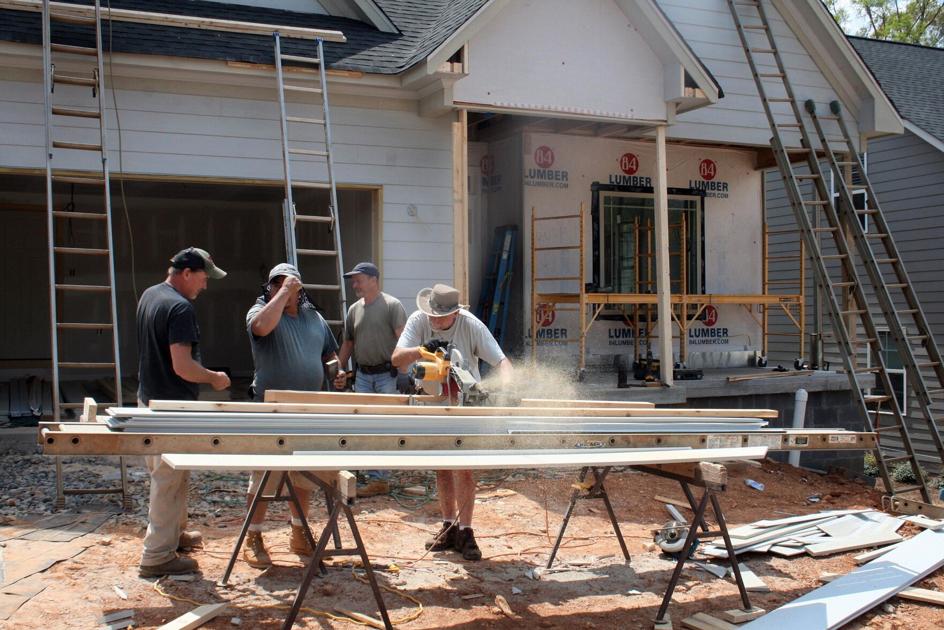 The president of the Rome Home Builders Association wouldn't be building homes today if the demand for new homes wasn't so high locally.
Sammy Bartley, of Sammy Bartley Construction, said that lumber costs have risen so dramatically that if it weren't for extremely low interest rates right now, many buyers would be priced out of the market.
Bartley started a new home on the east side of Rome last year, about the time the pandemic was starting to become a reality.
"Everybody was talking about the price of lumber going up," he said. "Talk is cheap and ambiguous so I wanted to find out just how much it had gone up. I had my supplier requote the first order of lumber for that house. The first order was $10,665. Two months later, when he requoted it, it was $21,000."
The explanation Bartley got from his supplier was "shortages." Shortages of everything from help to supplies, with most of the blame placed on the pandemic.
Most recently, Bartley said, suppliers have told him he can't get subfloor material at the moment because they can't get the glue used in the composite.
Other wood materials used in homebuilding also have escalated in price. Bartley said that when he started out, the OSB panels used in wall construction and roofing were $9 a sheet. Now they're $33 a sheet.
If he were to start a 2,400-square-foot home today, Bartley estimated that the cost of lumber alone would add $30,000 to $40,000 to the price tag.
Fast forward to April of 2021 and the house Bartley started last year is just about ready to hit the market. He hasn't put a final price on it but said "Economics 101" dictates that he can't afford not to pass on the price increases.
"If interest rates go up even a little bit, it's really going to put a hurt on construction because of the extreme cost of materials," Bartley said.
According to the National Association of Home Builders, the lumber shortage has forced the average price of a new single-family home up by $24,000 over the past 12 months.
The pace of single family housing construction had been increasing steadily since the recession of a decade ago. But the number of new single-family home permits issued by the Rome-Floyd County Building Inspection Department increased by just two units from 2019 to 2020.
Last year the inspection office issued 266 new housing start permits, compared to 264 in 2019.
So far this year, 53 single-family permits were issued during the first quarter — exactly the same number issued during the first quarter of 2019.
It's not just single-family homes that are being impacted by the lumber pricing. Rome architect Charles Gauthreaux said that the contractor building a new Ellianos Coffee in Rockmart preordered lumber packages for his next couple of projects so the price wouldn't keep going up.
Back to the residential issue, Gauthreaux said if someone wanted to start a house today it would probably take until July just to get all the supplies in place and on site.
Hal Storey, vice president of S.I. Storey Lumber Co. in Armuchee, said a lot of mills cut back on running hours at the outset of the pandemic.
"Inventory was not plentiful going into the spring, and of course the box stores all across the country experienced empty shelves," he said.
Storey said he's been told by industry insiders that many of those box stores — the Lowe's and Home Depots of the world — decided they weren't going to have that kind of problem again, so they started buying up inventory last winter.
"The treating plants were so desperate for lumber, they would go in and offer more than market prices (for timber) just because they needed the inventory to meet their contracts," Storey said.
The rest of the issue, he said, is largely a matter of supply and demand.
While Storey's seen a very slight decline in the price of dimension lumber in the last couple of weeks, he said some of the wider dimensions — 2×12 in particular — are staying high and even bumping up a little bit.
"It's truly nothing anybody's ever seen before," he said. "It's just a combination of things, principally the pandemic and the fact that inventory got so low because the bigger mills weren't producing as much. … Once they got behind, it's hard to catch up."
Still, Storey said he thinks it's a little bit unfair to blame the high cost of construction on the lumber market.
"The last numbers I've seen, only 4% to 5% is accounted for by lumber, so everything is going up across the board," he said. "Concrete, steel, nails, you put it all in a pot and come up with a price and it's higher."
At the other end, with inventory short, the demand for new homes in and of itself is forcing up prices.
Storey told of his sister, a real estate agent in North Carolina, who said so many people were interested in a home she was trying to get for a client that the bottom line price was about 10% higher than the original asking price.
"That doesn't help new home prices. If you get a house that sells over value, then that increases prices across the board," he said.