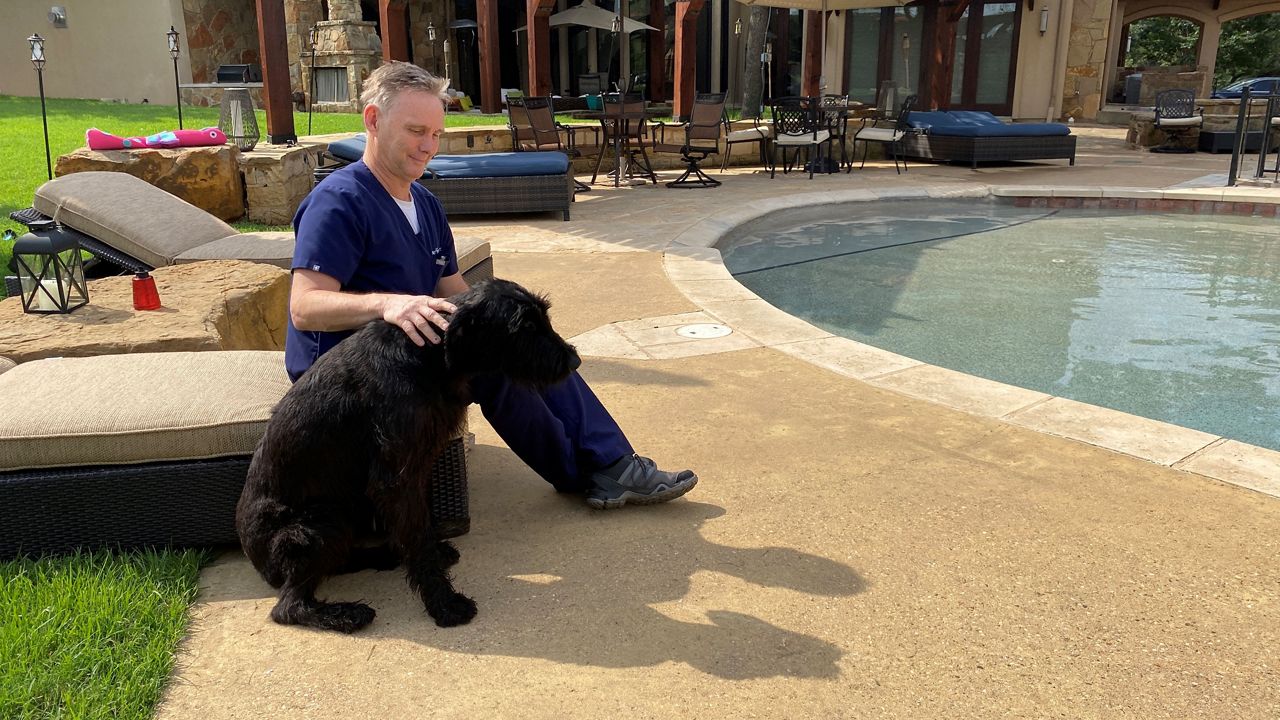 AUSTIN, Texas — It's almost summer in Texas and 100 degree weather is normal depending on what region of the state you live in. As temperatures continue to rise, pools are often a top choice for cooling off.  
There's a new trend during the COVID-era that has homeowners giving up their pools for hours at a time. 
In just 10 weeks Simon Forster, an Austin resident has made almost 30-thousand dollars renting out his pool off an app called Swimply.
"It just literally exploded," Simon Forster said. "We joined quite late in August of last year. Even at that point, the phone sends you instant messages when someone books or books a pool, and my phone was just literally blowing up." 
"It's really really simple," Asher Weinberger, one of the Swimply app creators said. "You just go on to the app or the website, you look for pools nearby. It will show you what's available. You search through based on photos, amenities, different rules, the maximum allowed guests etc. Then you make your selection and you're there within minutes if you'd like."
The app originated in 2019, and gained interest during the pandemic. 
"We caught some major tailwinds from COVID, and we managed to grow by almost 5,000%," Weinberger said.
When you live in Texas, summers get hot, and having a place to swim makes you popular, especially when local pools are shut down. 
Forster started renting out his resort-style pools last August when he and his wife heard about the app from a friend. He originally used his pools for family get-togethers and friends. Now he's had as many as 70 people on site at one time. 
At $75 an hour plus a per person charge after 5 people, his side gig is bringing in the cash.  
"Pools are a very expensive business so it's nice to get a little bit of that cost deferred," Forster said. "I'm making about $3,000 a week at the moment. I've had the pool for about 10 weeks now. When we count what we had last year, and how many weeks we've had it open this year I think I've made close to $30,000 on the thing."
"As founders, we had no idea what to expect," Weinberger said. "I'm still shocked at the fact that pools, especially indoor pools that are open 12 months a year, that they're putting in $120,000 a year."
>>> ad: Check Out TODAY'S BEST Amazon Deals! <<<<
Originally Appeared Here