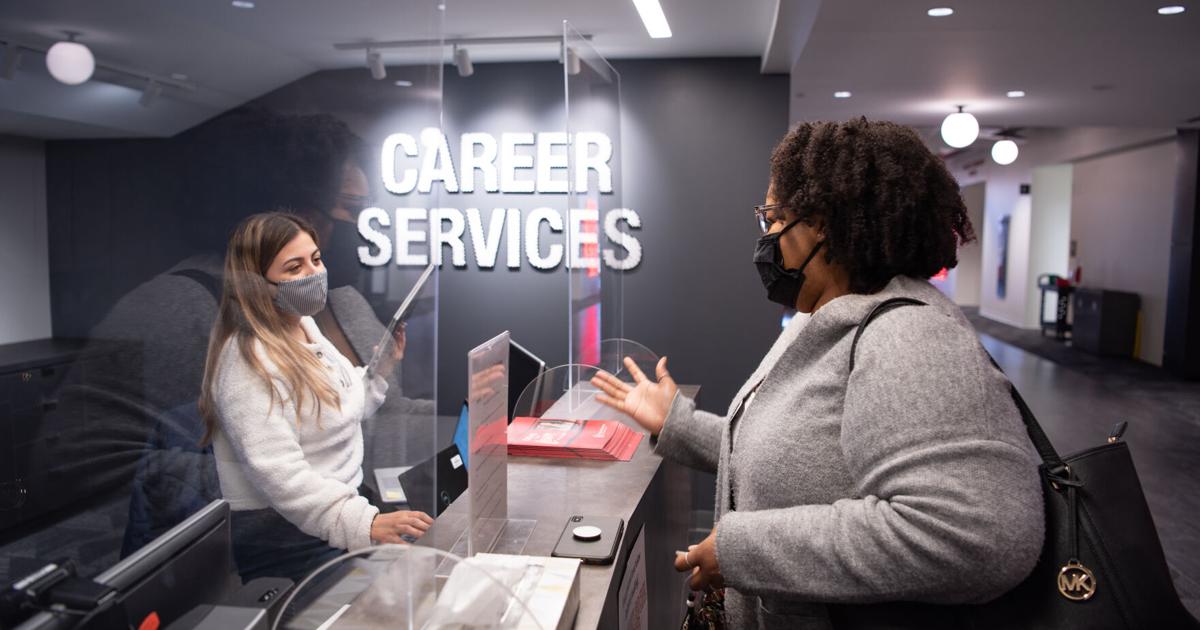 Career Services at Illinois State University is hosting their Fall Career Fair from 2 to 5 p.m. Wednesday in the Bone Student Center.  
The Fall Career Fair will give students the opportunity to meet and connect with several different employers.  
Marketing associate Susan Whitsitt explained how Career Services hosts several career fairs each semester for both the general student population and specific academic departments. 
"The challenge is always trying to help students understand not only the value of a career fair, but to teach them how to present themselves in the best way possible," Whitsitt said. "We connect with employers regularly, so we know first-hand what they are seeking in students." 
Whitsitt explained that students can prepare for the career fair by looking at what employers will be at the career fair so they can effectively answer the question, "What do you know about us?" when employers ask.  
She said students should come to the Fall Career Fair prepared to share a little bit about themselves with employers and be prepared to answer questions.  
"[Employers] want to know about their career interests, what values they want from an employer, what skills they've developed and the experiences they've had in that make them a good fit for a role with their organization," Whitsitt said. 
"Tell them not only about what you studied or majored in, but what you've done with that knowledge and how you've applied it to real life situations, like part-time jobs, participation in a student group, volunteer or leadership roles, etc.," Whitsitt continued.  
Students are encouraged to talk to several employers even if it is a company that they do not think they would end up working for because most employers are looking for quality candidates rather than candidates from a particular major. 
"Even if they aren't interested in a particular organization or position available, building connections is important." Whitsitt said.   
"Ask for business cards and send a follow-up email thanking the employer for their time. Make a few notes on the back of the card after you leave their table so you can speak directly to those key points you discussed when you write the email. Also, connect with them on LinkedIn," Whitsitt continued. 
Students interested in attending the Fall Career Fair can check out a complete list of all the employers scheduled to be in attendance online. 
EMMA SNYDER is a News and Features Reporter for The Vidette. Snyder can be contacted at ejsnyde@ilstu.edu. Follow Snyder on Twitter at @ejsnyder21   
IF YOU SUPPORT THE VIDETTE MISSION of providing a training laboratory for Illinois State University student journalists to learn and sharpen viable, valuable and marketable skills in all phases of digital media, please contribute to this most important cause. Thank you. 
>>> ad: Check Out TODAY'S BEST Amazon Deals! <<<<
Originally Appeared Here