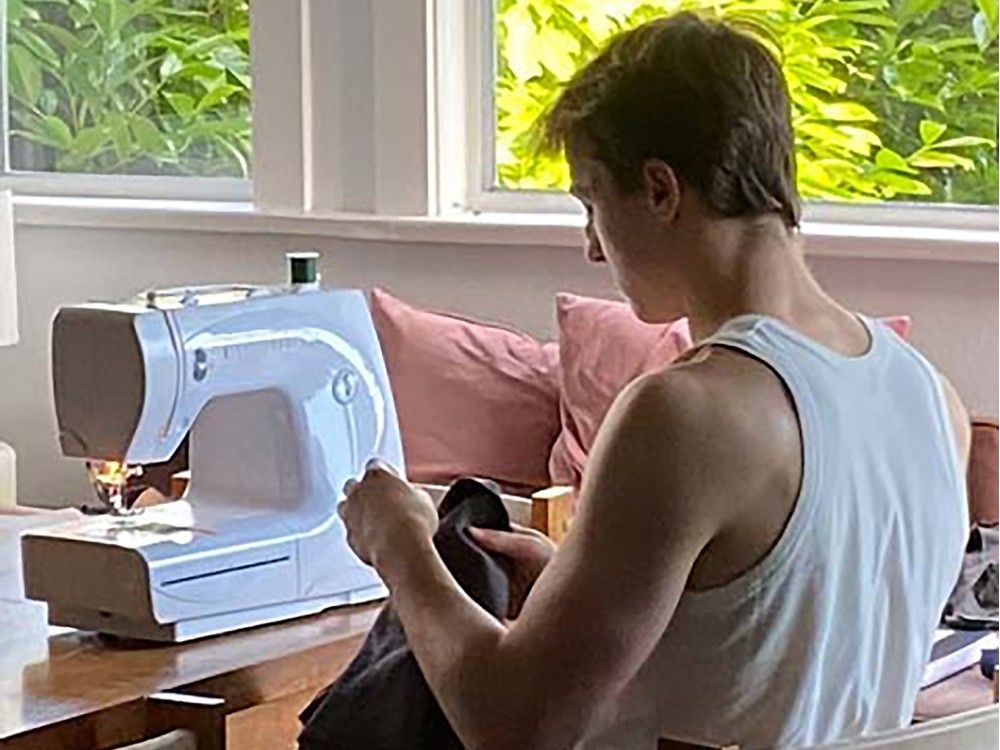 Article content
A Vancouver family is honouring the memory of their son by taking one of his last creations — a pair of pants — and using it to raise money for charity.
Article content
Hugo Tippett died Oct. 29 in a tragic accidental fall from a three-storey building at McGill University in Montreal. He was 18.
Article content
"He loved life more than anyone I know," said dad Michael Tippett. "One of his friends said he wrapped his hands around life. He was one of the most positive people I've ever met."
Born and raised in Vancouver, Hugo had a wide range of interests and talents. He was an athlete and a natural coder who was a creative soul. He was into photography and digital illustration, selling his work online as a side gig. Hugo was also a talented musician whose piano-playing filled the Tippett home with music. He was, his dad described, "someone who was quietly doing a million things at once."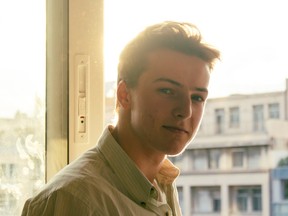 Hugo Tippett Photo by Submitted/Michael Tippett
Sewing, however, was something entirely new. So when Hugo came home from Montreal for the summer and told his parents he wanted to make a pair of pants, Michael was skeptical.
Article content
"I almost tried to talk him out of it. But he was a tenacious kid, he just kept going."
They decided to give him a vintage sewing machine as an early birthday present (Hugo would have turned 19 on Nov. 25) and he taught himself how to sew from scratch.
"He researched everything on how to make a button hole and zipper and the seams and everything," said Michael. "It was his summer project. He made them and all his friends were amazed and asked, 'Can I get a pair?' "
Now Hugo's homemade creation is going large-scale.
The unisex pants can be pre-ordered for $175 on Hugotippet.com, the website Hugo had set up for his digital art. They will be manufactured locally and delivered in January and February.
The pants will have some stretch to them and feature an embroidered logo Hugo had designed — a logo Michael, mom Kate Armstrong and sister Sylvie had tattooed on themselves after Hugo's death.
Article content
Since launching a couple of days ago, Hugo's Pants has sold more than 60 pairs. Michael said they plan to offer a student price to make sure the pants are accessible. The family has also made Hugo's digital illustrations available for free on the website.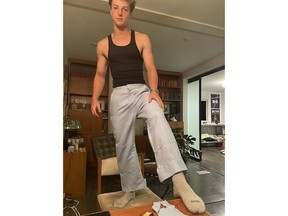 Hugo Tippett trying out a prototype of pants he designed and made. Photo by Submitted/Sylvie Tippett
The pants aren't just to raise funds for charity, but as a way for Hugo's friends to remember him.
"A unifying thing," said Michael. "We want to make sure his friends and peers remain intact and that his legacy is remembered that way."
Their son wasn't one to make a fuss, but Michael thinks the project would get a thumbs-up from him.
"He wasn't someone who bragged about anything, but he probably would be happy this thing came to fruition."
chchan@postmedia.com
twitter.com/cherylchan

>>> ad: Check Out TODAY'S BEST Amazon Deals! <<<<
Originally Appeared Here