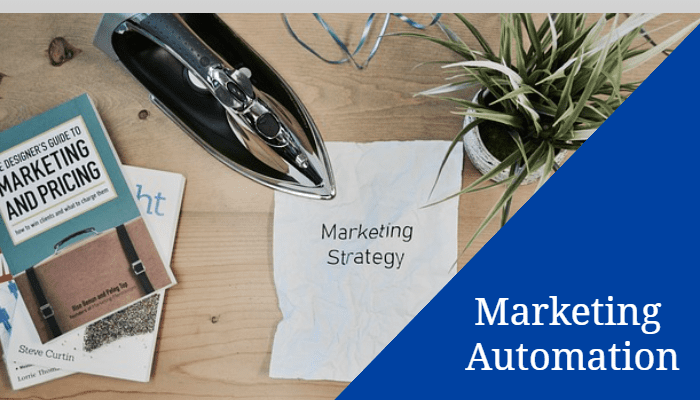 share
Tweet
share
share
E-mail
Marketing automation is the automation of business processes that are critical to businesses. The goal of marketing automation is to avoid repetitive and everyday activities like sending out promotional materials, handling customer service calls, storing shelves, receiving and placing goods, and more. Marketing automation essentially refers to technology and software systems specifically designed for marketing departments to automate repetitive activities and advertise more effectively on multiple online channels. It helps companies lower their marketing costs and provide better services to their customers.
This form of technology enables marketers to effectively manage their marketing campaigns by being able to monitor all the actions associated with a particular customer, from the time they click an ad to the time they contact the company after viewing the ad, to the time they are you filled out a letter or participated in a survey or other activity. Marketers can also set parameters for when information about a customer's purchases should be saved or sent to another team member. You can also set parameters for how often you want certain marketing campaigns to run. Marketing automation software and systems typically include customer relationship management (CRM), sales tracking and lead management functions, and content moderation tools. Customers typically receive detailed information about the products and / or services they have purchased from a company through a series of marketing campaigns. These include mailings, print ads, telemarketing and personal interactions.
Marketing Automation gives users control of the entire process, from planning the campaign itself, to monitoring it in real time, and measuring results. The first thing marketers want to do is plan out the specifics of each campaign and its potential metrics. Next, they need to be able to measure what the campaigns are doing and which are not performing as well as planned. With much-needed user control over their marketing campaigns, marketers can make important changes instantly. Another benefit of the marketing automation features is that it gives users access to detailed data on who opens their messages, how effective those messages are, and where those leads came from.
CRM acts as a company's customer relationship management tool. This enables marketers to gather detailed information about how and why customers buy, what preferences they have, what they want from a product or service, and what they dislike about the experience. This comprehensive list is vital to the success of any business as it enables businesses to understand their customers on a more personal level. CRM should therefore be an essential part of any marketing strategy, whether it is email campaigns, direct mail, or web advertising.
Email marketing can be very effective when done correctly. However, many small businesses struggle to plan and maintain ongoing email campaigns. Marketing Automation offers advanced features to make managing customer emails easier than ever. The most basic functionality allows marketers to set parameters for when a message is sent, how long the message takes, and when it is delivered. With advanced features, marketers can create specific lists for new customers, customers, prospects, and prospect family members. Once marketers have a list based on a number of criteria, it's much easier to just send messages to the intended recipients. Marketing automation has the potential to reduce the time it takes to manage multiple lists and expand your customer base.
Businesses should always aim for the top of the curve when it comes to customer loyalty and satisfaction. The best way to achieve this goal is through advanced features like marketing automation. With this software, companies can reduce customer loyalty costs while ensuring that they are getting the most out of their marketing budget. In this way, small businesses can maximize their profit potential and improve customer satisfaction. This is key to increasing sales and increasing business bottom line for any business.
Marketing automation describes technological systems and software applications specially developed for marketing departments and companies in order to market online processes more efficiently, to track and automate repetitive processes. With the advent of technology, companies can now do business more productively, easily, and accurately. The efficiency of this marketing automation system relies on the fact that it automates repetitive work processes, freeing up time for higher value activities such as research and analysis. In fact, automated marketing processes are a good solution for any business as they allow the business owner to focus on core activities and allow marketing, advertising and sales people to focus on the tasks that are most important to them most important are, thereby improving productivity in the organization.
This marketing automation applies not only to online activities, but also to offline activities. Automating non-online activities is more time consuming which is why most marketers and business owners have turned their attention to online activities. One way to automate offline marketing activities is to optimize social media (Social Media Optimization, SMO). SMO uses four strategic marketing automation tools: social media optimization, content marketing, and pay-per-click search engine optimization (SEO). Social Media Optimization (SMO) requires the integration of four or more different online marketing tools to increase the visibility of the website on search engines and to increase the traffic directed to the website. SEO is a form of search engine optimization in which a website is optimized through keywords, links and backlinks in order to achieve a good ranking within the search results.
The automation of corporate marketing also includes the CRM (Customer Relationship Management) application. CRM, a web-based application, is used to improve customer service by enabling authorized representatives to view previous transactions, track customer contacts, manage customer feedback, and generate reports in real time. This CRM is used by the company to get access to the complete customer information, whether it is on the company premises or not. One such application is Microsoft Dynamics CRM, which allows users to access customer information from anywhere. The advantage of CRM over other online applications is that it helps in automating various business processes like customer tracking, sales tracking, supplier management and many more.
Another example of an e-commerce application is Basecamp. Basecamp enables customers to manage all of their accounts, calendars, mailing lists and tasks from their PCs. In addition, it offers the ability to automate the mailing list and distribution so that the customer can easily manage multiple mailing lists. Basecamp integrates with email campaigns developed with the Twitter Marketing Automation application.
Ecommerce websites can be significantly used through the use of marketing automation software. Most CRM solutions have advanced features that enable companies to: – create effective marketing campaigns that can be monitored and tracked; – Create lead capture pages; – analyze data and statistics; – improving the features and functions of the website; – integrate new modules and software if necessary; – Adding new web pages and adding new features to the website. Prices start at just $ 5 per month. Businesses should always evaluate the features they are getting for their businesses to see if they suit them or not.
Many of the online businesses nowadays are turning to CRM solutions to improve efficiency. Marketing automation helps such companies achieve customer relationship management and business efficiency by providing several benefits. CRM offers companies the opportunity to integrate marketing strategies and customer care management into their core business processes. Customer Relationship Management software is designed to build strong customer relationships by creating prospects, leads, and customers. Marketing Automation has made managing a customer list and managing customer support easier than ever.