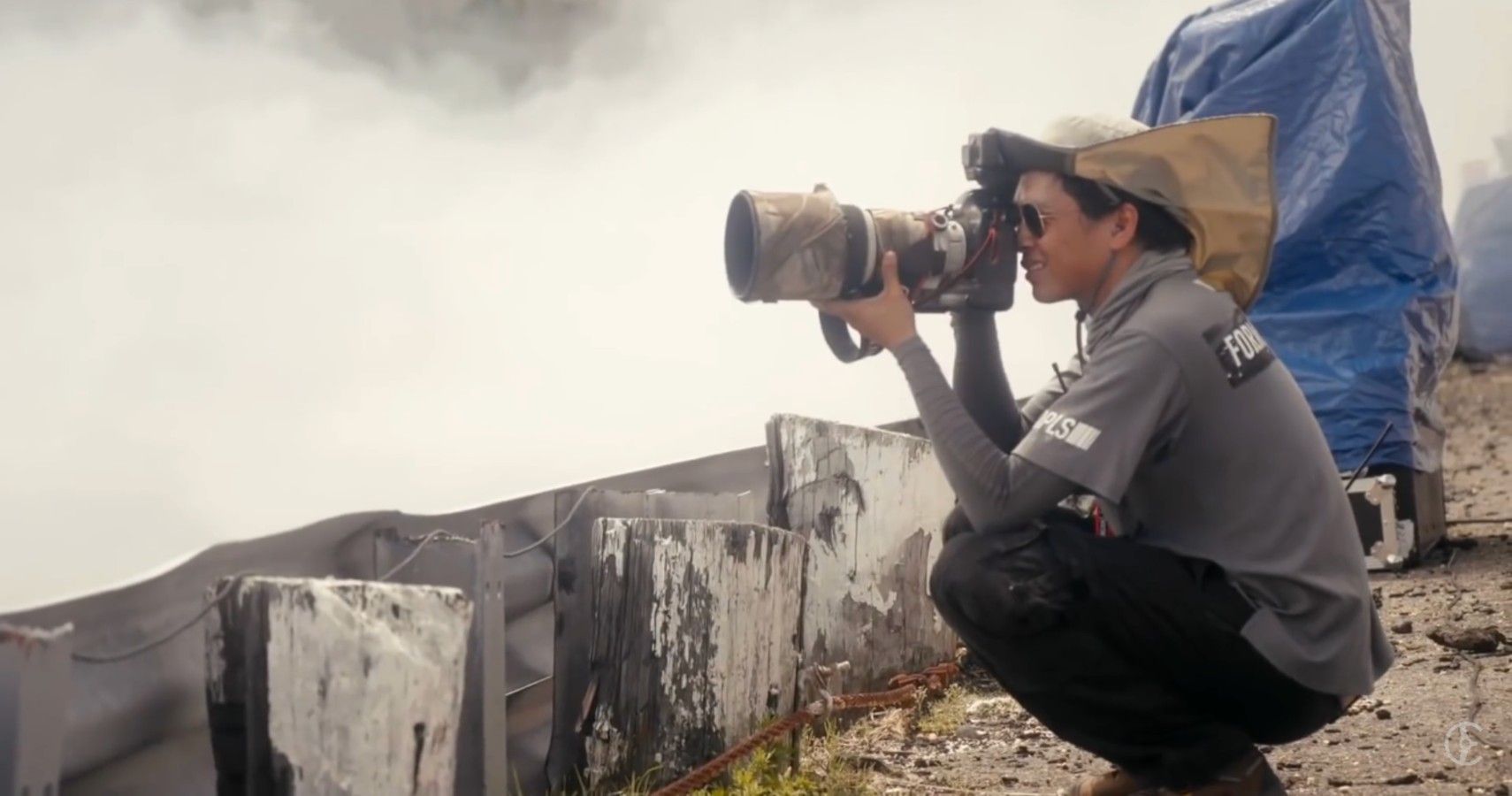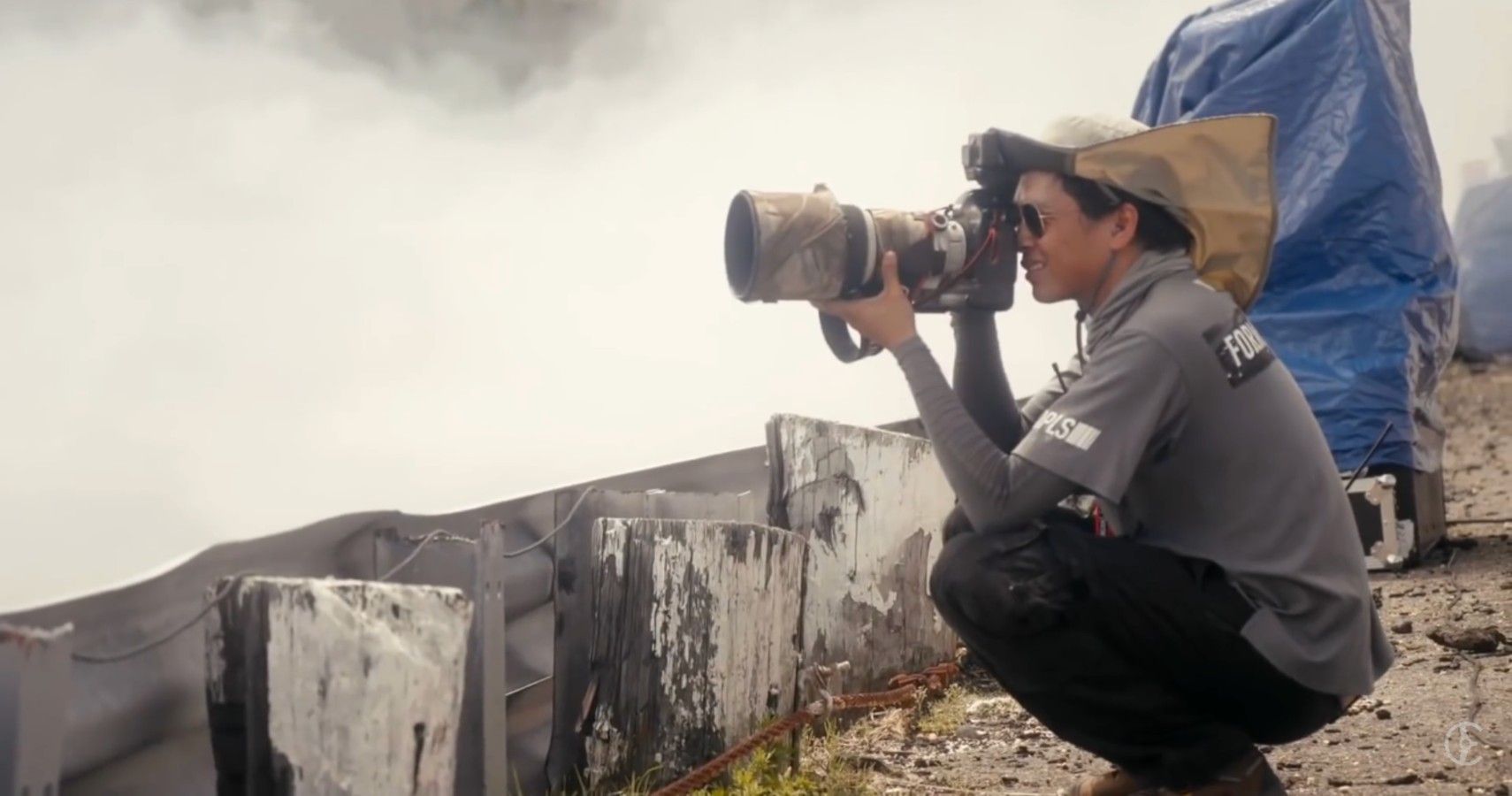 Larry Chen is responsible for some of the most impressive motorsports photography, covering Hoonigan, RTR, Formula Drift, and most anything else.
In the world of automotive events and media, capturing the moment is everything. Each detail down to the smallest pixel can make a major difference in how a photo comes out. In the feild of motorsport photography, few names are as recognizable as Larry Chen, whether catching pictures of sports cars or drift events internationally. According to many he has worked with, he is seen as "the standard in automotive photography". His photography has captured thousands upon thousands of moments in motorsport history.
Chen's Firsthand Experiences With Photography
Larry Chen is the man responsible for some of the most impressive motorsports photos ever taken, covering Hoonigan, RTR, Formula Drift, and just about everything else. Having started his automotive photography journey over a decade ago as he left high school, Chen decided to follow his passions for the automotive world, motorsports, and photography when it was still in the process of fully being connected to each other. Automotive YouTube channel Carfection recently sat down and talked with Chen about how he came to be one of the most important motorsports photographers ever.
Chen Struggled As A Photographer At First
via YouTube
When he first started out, Chen was doing as much as he was able to on his fairly tight budget. Without proper education in photography or any education post-high school, Chen would travel as much as he could to photograph events around the world, eating in to his personal living expenses and physical abilities. He had to push his limits at every chance he had until ultimately he needed to keep selling things he owned to make rent. He began receiving side gig work that helped him cover the expenses until his big break with Formula Drift came in 2012.
Chen Quickly Showed How Capable He Is
via YouTube
Chen quickly began climbing the ranks of automotive photography and media and was getting hired to cover major events internationally. On one occasion he had to travel from Le Mans with Toyota's epic win over its competition to immediately board a flight before covering Pike's Peak's hill climb events. This meant going to extended periods of time with very little sleep and additionally battling elevation on the mountain.
Related: 8 Cool Photos Of Cars You Didn't Know Looked Good With A Wide Body Kit
Chen Set The Standard For What Photographers Can Do
via YouTube
Over the years, Chen has battled issues with health as a result of his lifestyle, as well as made sacrifices with family time. He has worked with companies like Vaughn Gittin Jr.'s RTR, Gymkhana with Ken Block, events with Jay Leno, the Fast And Furious franchise, and multiple others. He began hosting online training sessions to help others learn like him. When asked to explain how he manages it all, his only response was "come hell or high water, I was there".
Source: YouTube
Next: Jay Leno Shows Off His 1931 Duesenberg Model J LaGrande Coupe
Here's What Shaquille O'Neal Drives
About The Author

Samuel Weber
(132 Articles Published)

Graduated class of 2019 from University of Pittsburgh and been working with automotive media since 2015 including coverage from NYIAS 2019 and CF Charities Supercar Show in Philadelphia. Samuel runs and manages an automotive YouTube channel and Shopify store in his free time.
More From Samuel Weber