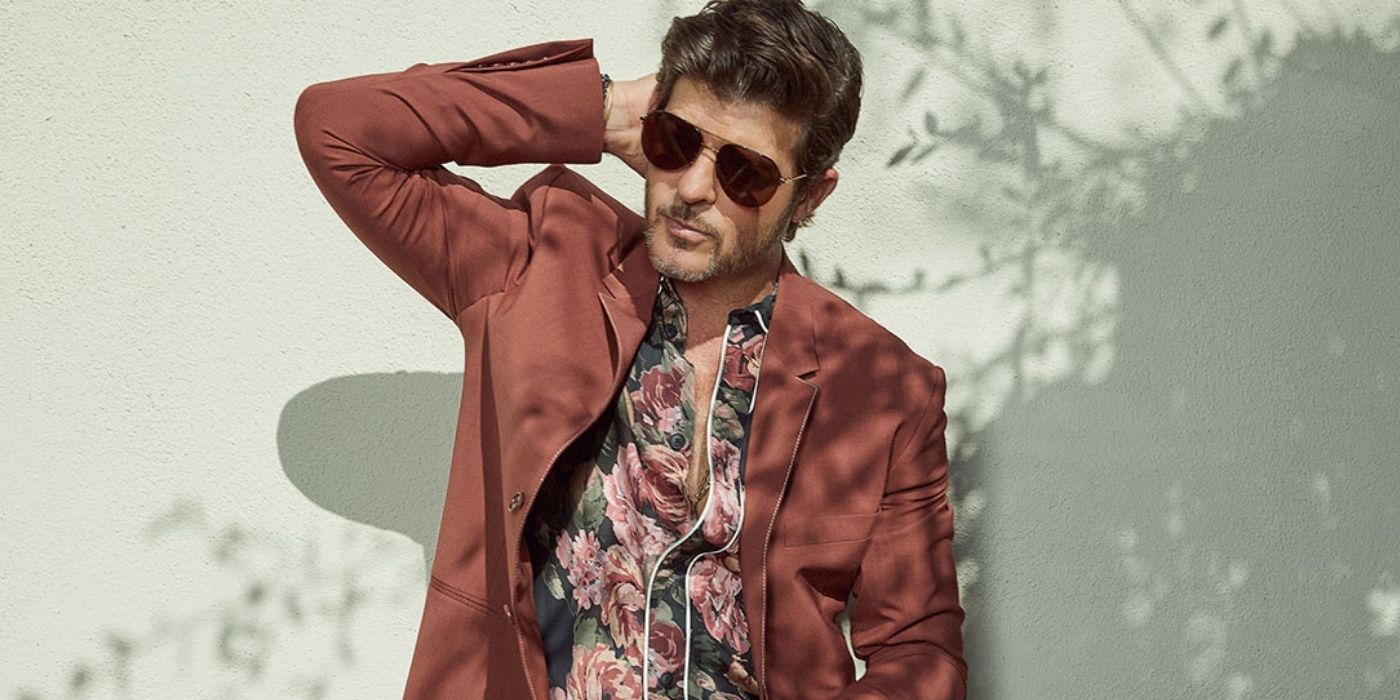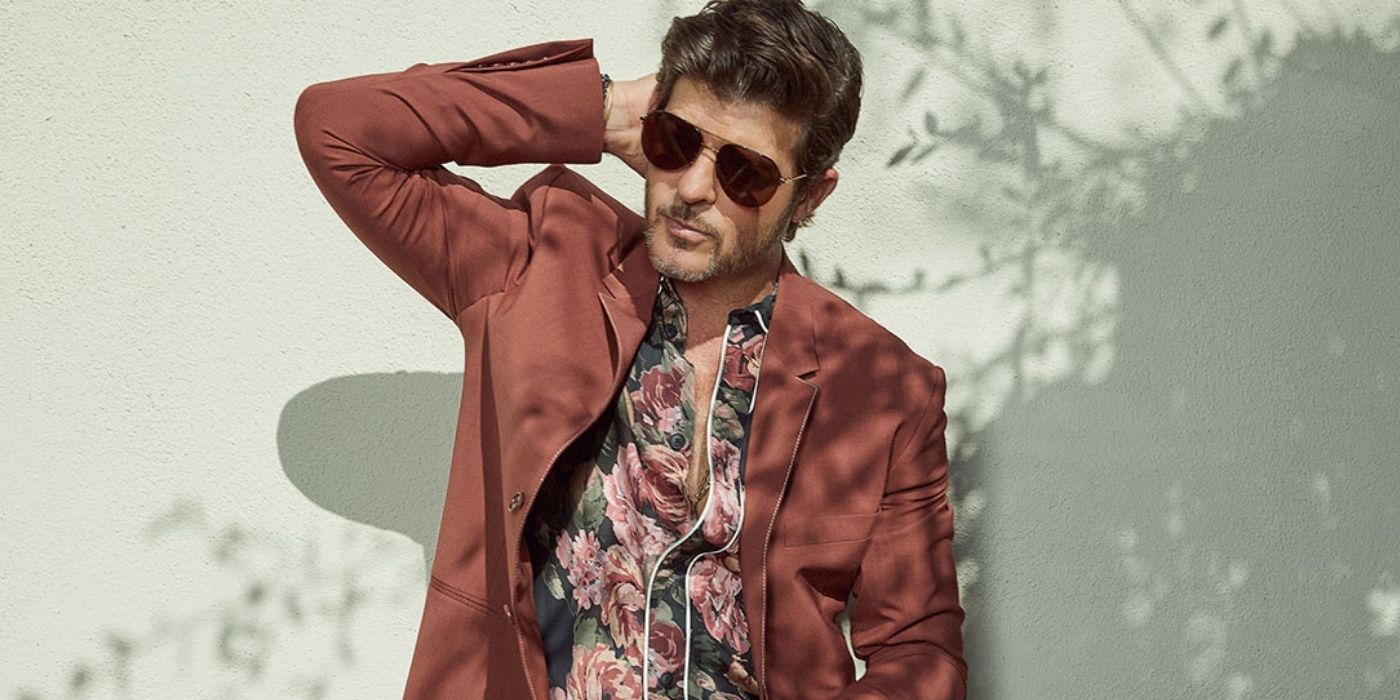 She hasn't always been a Royal, but Meghan Markle has plenty of celebrity connections, including Robin Thicke.
Everyone already knows Meghan Markle has some connections in Hollywood. But one of the most surprising is the way she knows Robin Thicke.
RELATED: 10 Celebrities Who Married Royalty (Besides Meghan Markle)
In between her acting gigs, holding the suitcases on 'Deal or No Deal,' and other various jobs she held to make ends meet, Meghan spent plenty of time in the industry, rubbing elbows with people all over the entertainment world.
So how did she wind up connected to Robin Thicke?
Meghan Markle Knew Paula And Robin Pre-Fame
After Robin Thicke and Paula Patton wound up divorcing, not much was heard about Paula. But the pair had a long history together, and the story of how they eventually wound up separating is an interesting one.
But it's the beginning of the pair's marriage that fans can find Meghan Markle's surprising connection to Robin and his wife. Meghan knew them both long before Robin danced with a twerking Miley Cyrus and went down in Twitter history.
What Did Meghan Do Before Becoming An Actress?
Most fans know that Meghan Markle was an actress — namely on 'Suits' — before she met and married Harry. But Markle had a few other odd jobs to help pay the bills, and one of them had her encountering Robin Thicke before he became hugely famous for 'Blurred Lines.'
RELATED: Meghan Markle's Net Worth Since Quitting The Royal Family Is Actually Higher Than You Think
Meghan has shared in interviews that she used to do calligraphy as a side gig. She learned the skill while in school, and creating handwritten invitations and cards helped her pay her way while she was renting a place with roommates.
How Does Meghan Markle Know Robin Thicke?
It seems like forever ago, but in 2005, Robin Thick married his then-girlfriend (of over a decade), Paula Patton. Though the pair met as teens, they finally tied the knot in 2005, and of course, they needed fancy invitations for their wedding.
And Meghan Markle, being a calligrapher to the stars already, was at the top of their list for their wedding invites.
After learning calligraphy at a Catholic school, Markle began nabbing jobs for brands like Dolce & Gabbana, writing "celebrity correspondence" over the holidays. So her name came up easily when Paula and Robin were looking for the perfect invites for their nuptials.
Clearly, Meghan knew both halves of the now-divorced couple, and their wedding invitations were likely top-notch. Too bad they've since split, though Robin does seem to be doing well with his new beau — and their three kids — April Love Geary.
The reportedly engaged pair will have to find someone else to do their wedding invites though; Meghan hasn't done hired calligraphy since she landed her gig on 'Suits,' and her services would likely be way out of any celeb's budget by this point!
NEXT: Robin Thicke Hasn't Released An Album In Six Years, So What's He Been Up To?
The Real Reason 'Nomadland's' Frances McDormand Doesn't Wear Makeup
About The Author

Lane Pevens
(908 Articles Published)

Lane loves writing about celebs & their lives because it gives her an excuse to scroll through influencers' feeds, catch up on the latest Hollywood gossip, and figure out where the heck all her favorite '90s stars went when they dropped off fans' radar. When she's not writing, Lane likes binge-watching Netflix shows to an unhealthy degree.
More From Lane Pevens