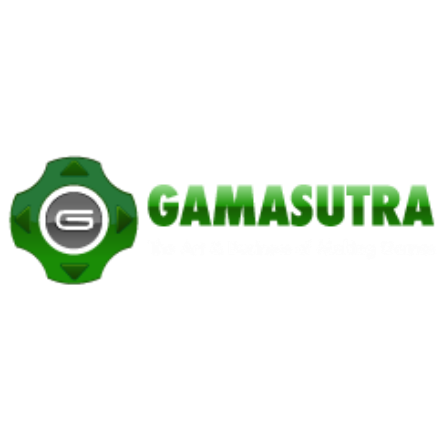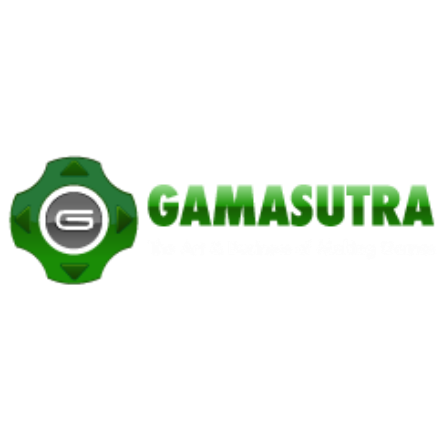 [This unedited press release is made available courtesy of Gamasutra and its partnership with notable game PR-related resource Games Press.]
Kraków Technology Park, the organizer of Digital Dragons 2021, this year decided to host two online events on 13-14 May. Starting tomorrow, players and the game industry professionals from all around the world will have an opportunity to be a part of Indie Celebration and Business Meet Up. The main Digital Dragons conference will happen on 7-8 September.
Indie Celebration is an international competition for independent developers. It's a great opportunity to present their games to a wider audience and win prestigious awards. For many creators, competition may become a gateway to global media, investors, and publishers. Players will be able to check free demos of the most interesting and unique indie games nominated from over 250 submitted to Indie Celebration titles. Games will be available and featured on Steam.
Digital Dragons Indie Celebration – Play free demos on Steam
The jury of the contest selects Best Indie Games – the top three productions from all the finalists, while gamers are able to test games on Steam and choose Community Vote Award. Voting is open until the 13th of May, 11:59 p.m. CEST for everyone. The winners of Digital Dragons will be announced on the 14th of May.
The prizes are provided by AMD, a leader in high-performing computing, graphics and visualization technologies, that has been working with Digital Dragons for several years on events supporting indie game developers.
Digital Dragons Indie Celebration – Community Vote
"AMD is pleased to once again partner with Digital Dragons to celebrate independent game development. Together, we strengthen the indie gaming community and celebrate their passion," said Chris Kilburn, corporate vice president and general manager, client component business unit, AMD. "We are happy to present four winners with AMD Ryzen™ 5000 Desktop Processors – the ultimate high-performance processors for gaming."
This year the competition is co-organized in cooperation with the most important European conferences: Reboot with its brand – Adria Games Initiative and DevGAMM. Movie Games and Creepy Jar are the partners of the event.
Digital Dragons Business Meet Up, which will also happen on 13-14 May, is a free of charge business-focused event dedicated to game developers, VC funds, publishers, and other game industry professionals. Event is hosted on PINE platform which makes networking much easier. It allows watching panels, setting up the personal profile with the most important information, checking profiles of other participants and arranging 30-minute-long 1-on-1 meetings.
Digital Dragons Business Meet Up – Matchmaking Platform
Participants of Digital Dragons Business Meet Up will also have a chance to listen to panel discussions with the invited guests from the industry.
The panels start on 13th May at 10:00 a.m. CET. Sebastian Wojciechowski – CEO of People Can Fly, Anton Gauffin – CEO of Huuuge Games, and Mihai Pohoncu – CEO of Amber Studio will discuss business scaling, and M&A market and industry transformation in the wake of last year's global pandemic situation.
In the second panel at 11:00 a.m. CET Shane Bierwith – Executive Vice President Maximum Games / Modus, Alessandro Bovenzi – Business Developer Manager All in! Games, Guillaume Jamet – VP, Head of Publishing Plug In Digital, Grzegorz Drabik – VP, Head of Portfolio Untold Tales will be looking for the answers to important questions. What opens the doors to the market? What do the publishers want to see? How a perfect pitch should look like?
To participate in Business Meet Up you just have to redeem your free ticket at the link below:
Digital Dragons Business Meet Up – join the event for free
For more information you can also directly contact Digital Dragons:
Sabina Misiarz-Filipek – [email protected]
* Photos from Digital Dragons 2019.
Useful links:
Digital Dragons – official website
Digital Dragons – Facebook
Digital Dragons – Twitter
Digital Dragons – LinkedIn
Digital Dragons – YouTube
About Sponsors:
Małopolska Region is the Main Partner of the event: the regional authorities implementing a range of projects that serve innovation and economic development of Małopolska, and its attractiveness for investors. Małopolska is a perfect location for running business, particularly based on new technologies.
KGHM Polska Miedź S.A. is a global and innovative organization that conducts mining and metallurgical activities. KGHM was established in 1961 and in 2021 celebrates its 60th anniversary with the motto: The future is made of copper!
Xsolla is the video game commerce company, powered by Transaction Engine and Business Engine, that helps developers and publishers market, sell, connect and optimize their games globally.
About Digital Dragons:
Digital Dragons is currently one of the largest international events for the digital entertainment industry in Central and Eastern Europe. The main goal of the Digital Dragons is to create a Business to Business (B2B) cooperation platform within the Polish games sector, one of the most intensively developing sectors of the creative industries. Last year's edition of the Digital Dragons, held online for the first time, attracted 2900 participants, including 1100 companies from 65 countries. Among the representatives of the digital entertainment industry, there were leading Polish and foreign companies. 366 projects from 30 countries were submitted to the two contests: the Indie Celebration and the Digital Dragons Indie Showcase, while media coverage reached to over 1.5 million people. In 2021, the Digital Dragons will be held online as a series of events organised from May to September.
About Kraków Technology Park:
Kraków Technology Park (KPT) has contributed to the development of proper conditions for the development of entrepreneurship for 20 years. For 10 years it has managed the Technology Incubator for IT start-ups. The KPT inspires the start-up community by organising numerous events including workshops, hackathons, and conferences that help to verify business concepts. Besides these, it runs KPT ScaleUp acceleration programme. Companies may count on the support of seed funds, tax reliefs offered by the Polska Strefa Inwestycji (Polish Investment Zone) programme, and preferential office space rental conditions. The KPT is particularly focused on Industry 4.0 and the video games industry. It is the leader of the hub4industry consortium aiming to provide comprehensive support for companies wishing to implement Industry 4.0 solutions. The KPT also organises Digital Dragons – the leading games industry event in Europe. The KPT also works with the international EIT Digital, which aims to drive the digital transformation in Europe.