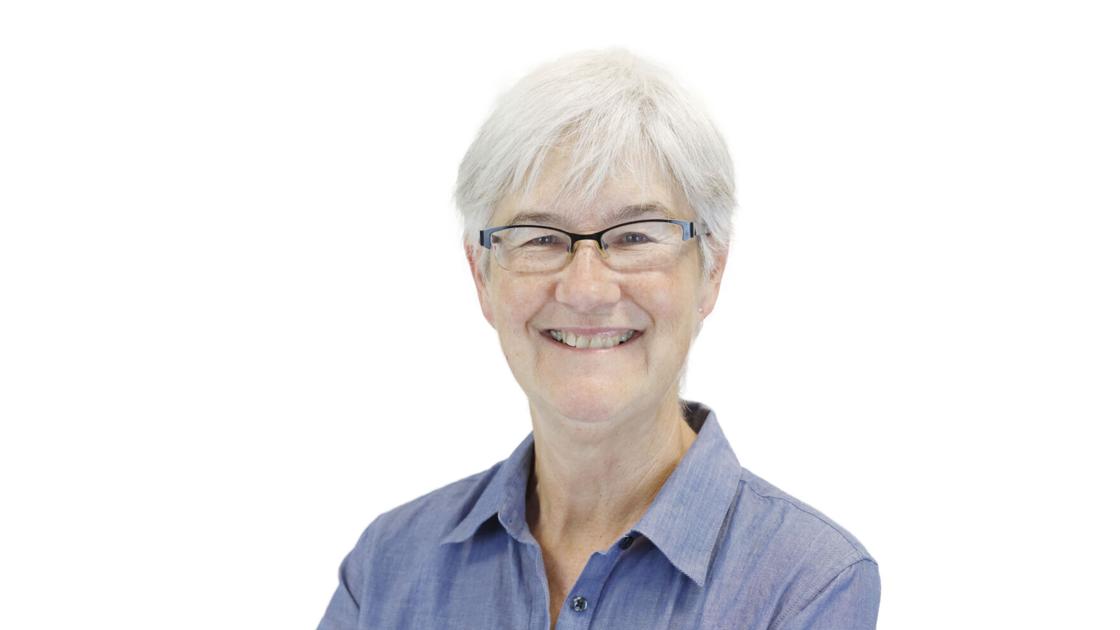 PITTSFIELD — Jane Ralph was a music major in college, has served as a minister, worked with the homeless and victims of domestic violence in several locations across the country, and roots for the Green Bay Packers.
All of those career twists and disparate interests landed in Great Barrington five years ago, when Ralph became the executive director of Construct, a 52-year-old nonprofit that serves as the leading provider of affordable housing in the southern Berkshires, one of the areas where the income inequality that exists in Berkshire County is most visible and acute.
Construct
Location: 316A State Road, Great Barrington
Contact information: 413-528-1985; constructinc.org
Founded: 1969
Mission: The leading provider of affordable housing in the southern Berkshires. Advocates for affordable and accessible housing for all.
Employees: 10 (seven full time; three part time)
We spoke with Ralph recently about her career path, her interest in helping the homeless, the affordable housing situation in South County, and why people who come from Wisconsin love the Packers so much.
Q I looked at your bio on Construct's website. You've had a pretty interesting career.
A Little bit. Not a straight line.
Q How did you become involved in so many different things?
A There is a role in which home and housing has bumped up against many of the things that I have done.
I started out as a music major in college [DePaul University]. My mom ended up getting cancer my senior year in high school, and I think that caused me to question, "Do I want to spend eight hours a day in a practice room?" "Is that the best use of my life, being a violinist or an orchestra director?" …
My mom was a teacher and musician, so, there's a certain family background that fit.
Q Where did the ministry fit in?
A I was really aware of how our church was there for us, how our faith community was really there for my family, and I found a sense of home through that and became very committed to church as a vehicle for change in the community and the world and in people's lives. From that, I ended up going to seminary.
I served as a pastor for six years in Kansas City. During that time, I came to the realization that I was attracted to women emotionally. … I came out, and it was at a time when the Lutheran Church did not support pastors in same-sex relationships, so, I was removed from the clergy roster.
I was involved in the resistance, to some extent, to that policy, but as often happens with institutions, you kind of learn how they work, and I came to see it not as the vehicle for change that I thought it could be. … It really led me to reevaluate where I wanted to spend my time.
Q What happened next?
A Again, advocacy and homelessness just seemed to rise to the front. … So, I ended up in Washington, D.C., working for a program called N Street Village, which provided housing and homeless services for women. That was an interesting mix, because it was founded by the Lutheran Church but was no longer a faith-based community. …
It was a good mix, a good place to land. They really became committed to working with individuals who are homeless. I did some of that in Kansas City as well, but from that I just started seeing the difference that a sustainable place to live meant for women in particular, over 90 percent of which were homeless due to domestic or sexual violence, which kind of led to me working in that field in Vermont. …
So, when the opportunity came for the job for Construct five years ago, it seemed like a perfect fit. What I love about it is, we not only do housing and support services, we actually develop housing as well. So, it's really the whole picture.
Q What is it about housing that has stayed with you through all these changes?
A It's interesting. On our staff and our board we talk about that a lot. There's a quote from Maya Angelou that kind of resonates with all of us: "The ache for home resonates in all of us." … If you're a recent immigrant, or if you're a queer person like me, or if you're a family, it's something that we all share — that need for a home base.
Q How acute is the affordable housing problem in the Berkshires, from your perspective?
A I want to say two things about that. One of the anecdotes that is actually compelling is that at the median income level, the Berkshires have the highest percentage of renters paying the highest percentage of their income on housing and transportation [in Massachusetts].
Something like 54 percent of renters in the Berkshires are cost-burdened or severely cost-burdened. Even though there is definite wealth in the Berkshires, there are folks who can't afford to live in the town where they work. They're living too far away for that to be sustainable, and that's where the intersection between transportation and housing becomes so acute.
Even before COVID, it was a challenge. Since COVID, it's become exponentially more of a challenge. In South Berkshire, it's a challenge not just for affordable housing, but for those folks who make a decent wage. They may be at the area median income or higher, but there's nothing available to rent, or they're taking the rents that some of our tenants can afford but because there's other folks who need rental units, they're not available.
Q Obviously, lack of affordable housing in the Berkshires is a major issue, and is discussed frequently. What's going on now to try and solve it?
A One of the things that has happened since COVID is a regional strategic planning group brought together by the Berkshire Regional Planning Commission. We're involved with it, Habitat [for Humanity] is involved with it, the Berkshire County Housing Corp., folks from Williamstown, the 1Berkshire folks are there. …
I think there's a real recognition now that, without more housing, the businesses that are going to want to come to this area are not going to stay if they can't find the workers. We're all at the table now, which makes a huge difference. … I think there's a greater synergy and a recognition that the one-size-fits-all-approach won't work.
Simply doing what the state traditionally wants to fund, which is apartment buildings with 50 units or more, that's never going to work in the small towns and the hilltowns. So, we have to have a more diversified plan.
Q What ideas have you come up with?
A What we're doing specifically is, we're looking at affordable homeownership through receivership, that's the state attorney general's program.
Receivership means when a building, usually a residential building, is not up to code and the municipality takes it over and the court assigns a receiver to bring it up to code. So, we've become certified as receivers. Whenever there's not an heir or an owner present, we've asked the judge to prioritize [the dwelling] as affordable housing at the end of the project. We're close to the end of a project like that in Becket.
Q What do you see happening in the Berkshires when the federal eviction moratorium expires on July 31?
A We've done over $200,000 of rental assistance during COVID. We've worked with, I want to say, over 100 landlords. Most of the landlords that we work with in South County are what you call mom and pop. They've got a fourplex and they live in one of them or they've got two buildings and they're really counting on that income coming in. …
So, with that being the case, they really want to keep their tenants, and the rental assistance has allowed that to happen. My hope is that the [end of] the eviction moratorium doesn't really change much of that. … The landlords that we've worked with have all agreed that they won't evict unless it's for cause, if there's something that happens other than a financial aspect.
Q I know you're from Wisconsin, and I heard that you're a Green Bay Packers fan.
A It's in the DNA, absolutely.
Q Why are the Packers so popular out there?
A I grew up near Madison, in a small town name Stoughton. … People with very different political views or with different backgrounds could all talk about [the players], whether it was Bart Starr or Brett Favre or Aaron Rodgers, or whoever comes next. It's a point of connection.
>>> ad: Check Out TODAY'S BEST Amazon Deals! <<<<
Originally Appeared Here