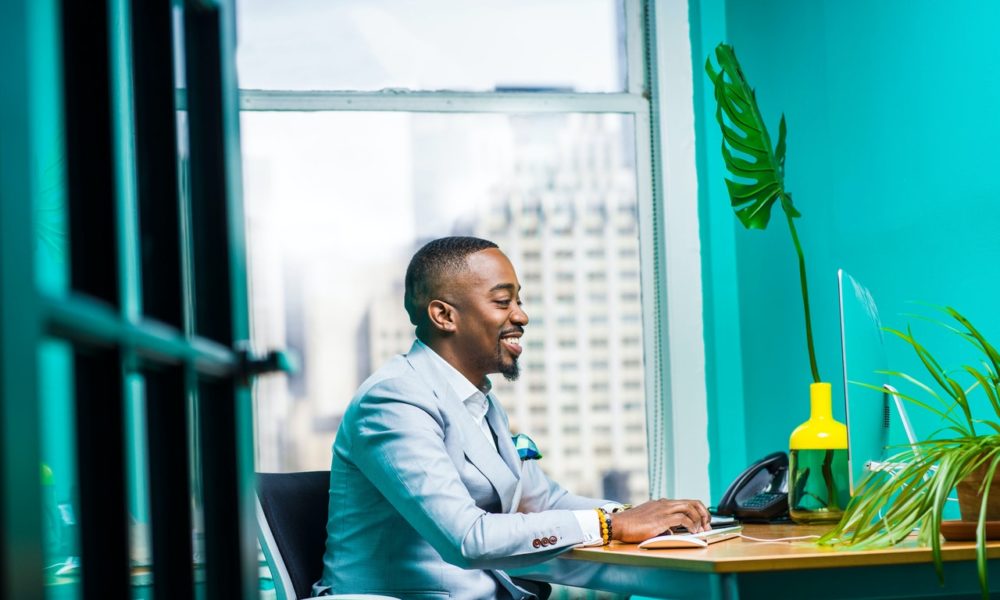 As we emerged into the new year, many people can't wait to launch their businesses or side hustles. I can understand the excitement of quitting that 9 to 5 job, launching one's business and finally becoming a boss – I have been there and done that too.
It is, however, not so easy to launch out, especially if you are on a tight budget. And that is why I'm sharing simple tools that could help people launch, run and grow their business ideas or side hustles in 2023 without spending a lot of money. But before I start, here is my story:
In December 2019, just like you, I conceived the idea to start a small business/side hustle. I had an idea to start a bookkeeping firm. My stomach was filled with loads of butterflies. I couldn't wait to become my own boss. It was an awesome feeling, I cherished it.
I had my idea all laid out in my head and my jotter was as well filled up with ideas, information, tools, plans and strategies that I needed to get started. I had plans on how I would rent the choicest office space in my town, buy nice office furniture and launch out in grand style.
As sweet as that might sound, I was restless. I didn't have enough funds to start with. Though I had a little savings I planned to invest in my idea, it wasn't enough to actualise all I had planned for. I had just lost my job and was also a first-time entrepreneur without much experience. I did not know how to hit the ground running.
I realised it was difficult to go straight into setting up a full-scale firm with cosy office when I have not made a single kobo from the idea. And this left me worried. There was also no proof of concept. I was scared I was not going to make back the little savings I was planning to invest in the bookkeeping business idea. Also, I didn't just want to start something I couldn't sustain in the long run. Looking at all these fears, my idea seemed like Mission Impossible. In fact, it was an impossible mission.
But the butterflies in my stomach were bigger than my fears, and they kept pushing me towards my goal even when it looked so scary. I had to tell myself the truth: my funds are limited. Immediately I accepted the truth, I figured out the next line of action – find the best alternative to my plans or a cheaper way to get them done.
So, I started looking for the best and most pocket-friendly way to start my firm with zero or little cost. Alas! I realised there was no other way but to leverage my lowest-hanging fruits. I took my jotter and started writing and outlining tools that are already in my possession that I could leverage to get my idea off the ground without spending so much money.
3 years later, I have gone ahead to make multiple 7 figures from the same idea, leveraging the same apps and technology tools that are free to all of us. What are these tools>
Facebook
While every other tool I mention here is very helpful in smoothly running my business, Facebook is the perfect tool that helped me launch out. Before launching my business, I had been on Facebook for some years just to connect with a few friends and acquaintances here and there.
But during my search for the lowest-hanging tools I could leverage to start my business, I realised I could do better with Facebook. So, I took it seriously and began putting out words about what I do and how my services could help other business owners. Through Facebook, I got my first ever client and to date, Facebook has been one of my best for client acquisition.
Zoom
Zoom was one of the lowest-hanging tools I leveraged to launch my bookkeeping firm. I realised that for me to work online and streamline my workflows, the firm will need an app to effectively handle communications with clients and my team. So, zoom came in very handy as it has a free version that I could use totally for free. This helped me to streamline about 99% of my face-to-face meetings to virtual meetings, saving me a lot of time.
G Suite
Google G Suite of apps was the best set of tools that helped me launch my firm and have helped me grow. I still use them to date. In the G Suite, there's Gmail, Google Calendar, Google Forms, Google Sheets, Google Drive and Google Docs. Each of them served me and aided me in commercialising my business in a modern way.
Google Mail, in my opinion, is one of the best emailing apps on the planet. It's simple and slick but most importantly it allows you to use or connect it with a ton of other 3rd party apps. It helped me to create an email address I could use as my official email address pending when I could afford a website and get all those domain customised addresses. It was a great tool for my correspondence.
With Google calendar, it was so easy to keep track of and manage my bookings. It's not fancy, but it's easy and functional, and it integrates wonderfully well with the entire suite of Google applications, as well as a bunch of 3rd party applications like Zoom. It helps me to order my schedule and get things right.
I run my bookkeeping firm for years with no server, all thanks to Google Drive. It's an effective document storage and sharing application that also allows you and your team to collaborate and work from wherever and whenever. With Google Forms, building forms, and email lists, and collecting answers or feedback from clients got easier. This tool doesn't just help you collect information easily from your clients, it also helps you download such info directly into Google Drive and also links to Google Docs and Sheets.
Google Docs and Google Sheets allow you to collaborate on the same document to see real-time changes rather than sending different versions of files back and forth through email.
These are the tools that got me started to launch, run and grow my business. I hope it helps.
***
Featured image: Jopwell for Pexels
>>> ad: Check Out TODAY'S BEST Amazon Deals! <<<<
Originally Appeared Here