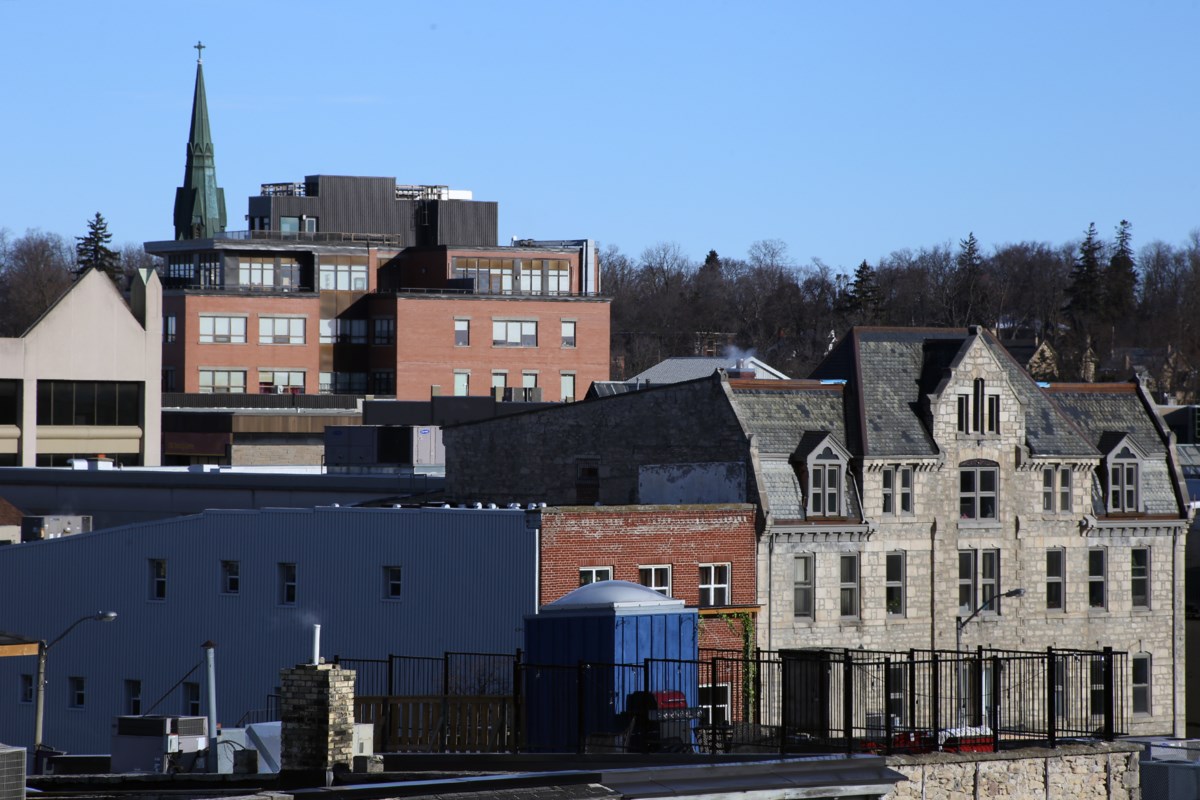 "We need a lot of people who have great ideas to start businesses that don't have support or training."
A good pitch could help small businesses make money, lower retail space rents, and more in Downtown Guelph.
The Guelph-Wellington Business Center has partnered with the Downtown Guelph Business Association and Invest Guelph to host a new business competition called Win This Space.
Win This Space is a pitch competition designed to help connect landlords of retail space in downtown Guelph with potential tenants. Selected entrepreneurs and companies are trained for five weeks with the business center to learn more about business development, marketing, operations and financial management.
After the training, the participants put their business idea up in a qualifying round, with the five best places being selected for the final round. Winners will receive up to $ 40,000 in cash, rental incentives and ongoing business support.
Kristel Manes, president of the Guelph-Wellington Business Center, says this is one way to help landlords find the right companies for their space. Competition can help those with a little equity ready to start their business or those looking to expand their existing business.
"We want to find the entrepreneurs, prepare them to become entrepreneurs," she says, "and then it's a great story for the landlord who has a tenant who knows what he's talking about."
"We need a lot of people who have great ideas to start businesses that don't have support or training."
Not only does the pitch competition give landlords a chance to find their ideal clients, but it can also help educate small businesses about what they're getting into when agreeing to a lease.
"When you sign a contract or a rental agreement, you commit to it," explains Manes. "Even if your business is unsuccessful, you will still be paying that money."
Marty Williams, executive director of the Downtown Guelph Business Association (DGBA), says that not having a business plan for the idea you are passionate about is a recipe for failure.
"What we don't want to see are people who put their hearts and souls into something that won't work in downtown Guelph," he says.
According to Manes, even if a company doesn't win the competition, a landlord may still want to work with them if they think the company is a good fit with their retail space. The participating landlords are allowed to reach an agreement that is supported by funds from the Business Center and the DGBA.
"Everyone's going to get something," she explains, "because the number one person gets a prize package and takes a seat, and maybe one of the landlords will say, hey, you're the kind of number two business that fits my space." so let's make a deal! "
With communities like Harriston, Minto and Peterborough using the same tactic to bring landlords and tenants together, he says he saw the idea work.
"I've traveled around and Kristel and I have had a chat with people who have been involved with the program in some rural areas, but my favorite is in Peterborough … it has been doing it with great success for a number of years.
"I've been to a number of presentations on Win This Space and they all say it works."
While several new stores opened in downtown Guelph during the pandemic, there are a few other long-standing open positions, particularly along Upper Wyndham Street, according to Williams.
"We have seen the need for this for some time," he says of the competition. "And at this crazy time, we have to do everything we can to fill vacancies with really good, solid companies that will emerge and thrive from this pandemic. "
To learn more about the competition or to apply for Win This Space, go to guelphbusiness.com