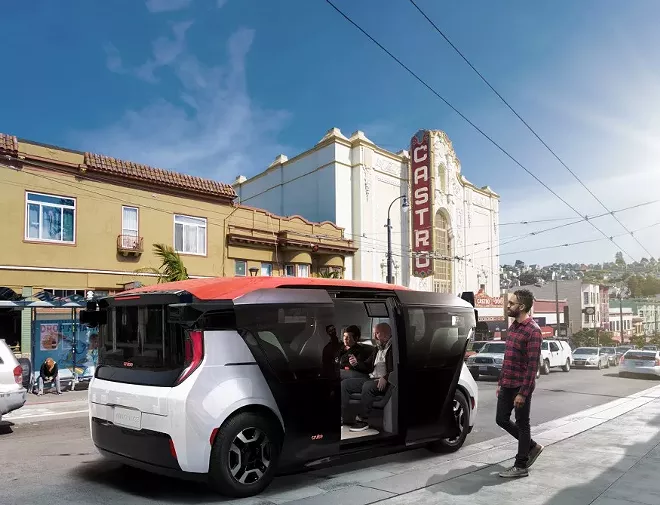 click to enlarge
On Valentine's Day, Chevrolet will launch its latest Bolt 2022 electric vehicles in a marketing campaign partnership with Walt Disney World. The announcement includes the unveiling of the 2022 Bolt Hatchback and EUV.
Chevrolet and parent company General Motors have long been sponsors of Walt Disney World. GM has sponsored the transportation pavilion since Epcot opened in 1982. When World of Motion made way for the test track, sponsorship continued. When the test track was completely redesigned, GM replaced the company-wide branding with that of Chevrolet.
The marketing campaign between the two is similar to one Honda already has for its Odyssey. This campaign focused on the Disneyland Resort, where Honda is sponsoring the Autopia go-kart attraction. The teaser marketing for the Bolt is similar to that of the Honda Odyssey, with numerous references to Pixie Dust, Disney magic, and families united by their love for Disney.
But Disney's relationship with GM is much deeper than that with Honda. GM hired Walt Disney to work on security videos in the 1940s. Mary T. Barra, GM's chairman and CEO, sits on Disney's board of directors. When Disney launched its Minnie Vans ridesharing program locally, it was using Chevrolet SUVs.
Announcing the upcoming Bolt promotion, Chevrolet said, "Realizing the dream of an all-electric future will take more than technology. It's about having the desire, imagination, and ingenuity to build a better tomorrow. "
For Disney, this "better tomorrow" includes something else as well: autonomous vehicles.
In early 2017, the Los Angeles Times reported that Disney was planning to launch a pilot program at Walt Disney World with self-driving shuttles. The article named two small startups as likely candidates for the coveted Disney contract.
Jim Hill shared details of the project in a podcast episode a few months later. According to Hill, the program should be started first so that the cast can navigate behind the scenes. Prior to the pandemic-related hiatus, Disney used dozen of rental buses to transport college program participants around Disney World and had buses for the performers. Once the technology is proven and this small beta program in place, it will be made available to guests throughout the resort.
Until 2018, the two startups involved accused each other of stealing technology from each other. A plethora of court documents Jalopnik received in 2018 confirmed that the Disney project was planned but was already deteriorating when the LA Times report was released due to the ongoing feud between the two companies. As Jalopnik reported, the documents called for a fleet of up to 100 vehicles across the San Francisco resort with at least one demonstration vehicle that was in Walt Disney World in 2017.
If the project had moved forward, the defendant argued that "the Disney World demonstration alone would generate a sale of" $ 595 million in 2021. " However, given the growing legal challenges, the project was never realized.
A year after the nasty court battle, Disney decided to update its current bus fleet with new, characterful, technology-friendly buses. Still, these updates can be of some help to the band as the company seeks more drastic changes.
While companies Disney had chosen to bring it into the autonomous future battled it out in court, GM was busy figuring out its own path to driverless vehicles. It looked at Lyfts and Ubers but eventually settled on Cruise. Since then, the company has relied heavily on new technology for its vehicles, announcing that all cars and trucks will be emission-free by 2035. The automaker plans to be completely climate neutral by 2040.
While many early competitors in autonomous vehicle racing, like the two selected by Disney, have crashed, some have achieved the almost entirely autonomous goal that seemed like a pipe dream just a few years ago. Autonomous shuttles are now running through suburbs and city centers, including Lake Nona in Orlando, where Disney is said to be buying office space. One of the leading providers of autonomous vehicles on public roads is Cruise, which is already testing autonomous vehicles in San Francisco.
Click picture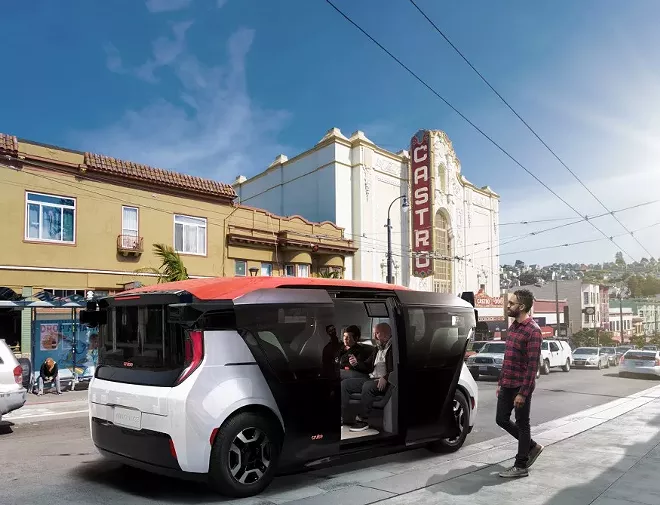 While GM is behind the push to expand Cruise, Honda won't be forgotten – they're an investor in the startup, too. Cruise's other investors include Microsoft, with which Disney announced a partnership in 2019. Both the Disney partnership and the Cruise partnership concern Azure, Microsoft's cloud and edge computing platform.
The 2022 Bolt will also leverage similar technologies that Chevy markets as "the industry's first true hands-free driver assistance system" thanks to a Super Cruise subscription service. The new Bolt is just the latest in a company-wide refresh that GM has gone through in recent years. This could explain why the company might be trying to get more visibility from its partnership with Disney.
Disney, like many large companies, is working to reduce its carbon footprint. The company tracks its carbon footprint by business area, using a self-imposed carbon tax to offset its impact. The program has existed since the beginning of the last decade, but has been scrutinized more and more in recent years. Disney World has supported solar parks, renewable energies and other initiatives to reduce carbon emissions. According to an expert who spoke to Orlando Weekly, Disney World's massive transportation fleet, which includes more than 300 buses, is a key sticking point for the Parks and Resorts division.
Switching to autonomous vehicles could also have other benefits, including lower labor costs. In 2019, Cruise acquired Dashride, an automated shipping service for ridesharing fleets. This type of service is similar to Disney's Lyft-backed Minnie Vans (which have not returned since the resort reopened).
In a December interview with CNBC, Cruise's CEO promised that 2021 would include "a lot more" of the company, while noting that advances will be "much more visible and tangible". It's unclear if this will include shuttles at Walt Disney World.
GM plans to offer at least 20 electric vehicles in North America over the next four years. The 2022 Chevy Bolt reveal will take place on February 14th, and the 2022 Bolt and Bolt EUV will be available to consumers later this year.

– –
Keep up to date with news and views in Central Florida with our weekly newsletters and support this free publication. Our small but fine team works tirelessly to bring you the latest news from Central Florida, and every little bit helps.