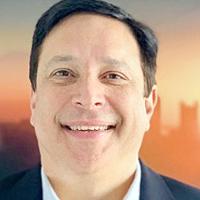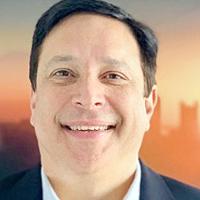 It's time to tell the truth about the chief marketing officer, or CMO.
A study from St. John's University, cited in a Harvard Business Review article, provides quantitative evidence to go with my qualitative, experiential evidence on this subject.
The chief marketing officer title seems to mean something different to just about everyone.
Small and midsize companies with annual revenues from $10 million to $50 million often give the title to people who aren't serving in true marketing leadership roles.
Large companies don't quite understand the role either. Some even eliminated the position or reduced its responsibility significantly in the past two years.
Yet the new St. John's study stated that chief marketing officers have a crucial role to play for multinational companies.
I'm here to tell you that any company, regardless of size or industry, needs someone in the role of strategic marketing leader.
The study interviewed 41 CMOs at multinational firms to understand the self-reported challenges they face. Then the researchers compiled and reviewed data on 297 multinational firms from 2007 through 2016.
The most common complaint made by CMOs was a lack of authority and managerial discretion.
Managerial discretion for the chief marketing officer position involves three components:
n First, strategic discretion.
Successful CMOs in the study were given strategic discretion, meaning the power to develop customer and supplier relationships and to set market strategies. This is a big one. I've found that most small and midsize companies flat-out do not give their top marketing person much strategic discretion.
To be fair, the problem sometimes lies in the fact that the person in the role didn't bring much value and doesn't have many past successes in developing and implementing marketing strategy.
But the senior leader struggles to see or even understand development and implementation of marketing strategy at small and mid-size companies.
Even at larger firms, the person in the CMO role is typically not given the strategic discretion they need. Many of those CMOs do have the track record of doing both marketing strategy and tactical implementation, but they get hamstrung by not having the authority to do what they know is needed.
How do I know this? I've experienced it when working with CMOs of large, mid-sized and small organizations across industries. But don't take my word for it. The St. John's study showed that strategic discretion could be measured by comparing the CMO's tenure at firms that grew a significant amount versus the tenure at those that grew little or not at all.
A 1% increase in strategic discretion led to a 13% increase in sales. Plus, the marketing leaders who had the power to develop the necessary strategies stayed in their position longer and led their companies to greater growth.
The tenure in the top marketing job is only about two years, while the tenure in other C-suite positions is at least five years, more than double the tenure. Why? Because good CMOs are leaving when they don't have discretion, while those who probably shouldn't be in the position are most likely let go within two years.
n The second type of discretion noted in the study is operational discretion, measured by the number of business segments the CMOs were involved in. This means, how much discretion did the marketing leader have with how the firm would communicate with customers? How much latitude did they have on what to promote, what stories to tell?
The most successful companies in the study had the most successful, most tenured chief marketing officers, who also had the highest level of operational discretion. The study showed that operational discretion helped CMOs of multinational corporations increase the number of continents their companies entered.
n The third area is financial discretion – How much decision-making power did the top marketing leader have when it comes to deciding on how much to invest in marketing and where to invest it? How much were they able to make budgetary trade-offs to achieve the organization's goals, such as allocation of funds between traditional and digital marketing?
Again, I can tell you my experience working with companies across industries and from big to small in size – they simply do not give their top marketing leaders necessary financial discretion.
In some cases, it might not be warranted, but even that is still on the company leadership. If the person isn't worthy of financial discretion or any of the three discretions, then why are they in the top marketing role at your company?
The St. John's University study showed that a 25% increase in financial discretion correlated with a whopping 77% increase in sales.
The problem is that far too many companies restrict their top marketing person's power by holding them to short-term marketing metrics, such as customer acquisition and retention, rather than strategic marketing key performance indicators evaluated over a longer time period.
And those same companies don't give their CMOs the authority or discretion necessary to drive growth for the organization. Many people in the CMO or top marketer role at companies bring some of this on themselves due to their approach and experience, or lack thereof.
This does not mean top marketers deserve free reign in their roles. The top leader ultimately gets to make the final decisions.
But the top leaders need to think differently about marketing: what it is, what it does, how to evaluate it. They need to give more strategic, operational and financial discretion to their top marketing leader.
If they aren't worthy of that discretion, then find someone who is.
David Mastovich is founder and CEO of MASSolutions, host of the "No BS Marketing" podcast and author of the book "Get Where You Want to Go Through Marketing, Selling and Story Telling."
Author and marketing trailblazer Dave Mastovich has helped companies transform their messaging and improve their Marketing ROI for decades. He's founder and CEO of MASSolutions, host of the No BS Marketing podcast and author of the book Get Where You Want to Go Through Marketing, Selling and Story Telling. His blog, Light Reading, has been featured in over 50 media outlets with readership of more than 1 million.
>>> ad: Check Out TODAY'S BEST Amazon Deals! <<<<
Originally Appeared Here
View Source