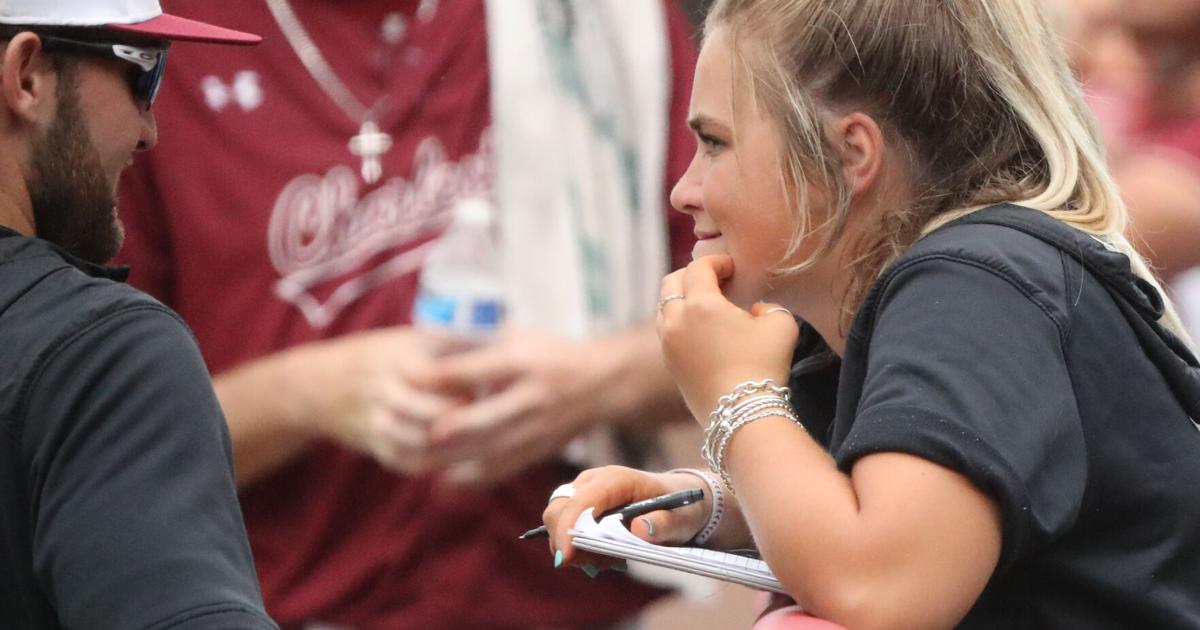 Eight-year-old Harper Joye couldn't believe what she was seeing at the College of Charleston baseball camp on June 25. Among the usual group of male coaches and players doing the supervising was an energetic young woman running multiple drills.
"What do you do? Do you coach softball?" asked little Harper, the baseball-loving daughter of USC Salkehatchie head coach Jeremy Joye.
Sam Gjormand sensed the seriousness in Harper's pointed curiosity. It was hard to tell who loved Gjormand's response more, the girl camper surrounded by boys or the College of Charleston's barrier-busting, 23-year-old director of baseball operations.
"No," Gjormand said. "I coach baseball."
Harper Joye immediately turned and shouted out from the field.
"Daddy! Daddy!" Harper said.
She grabbed full attention of her beaming father watching from the stands at Patriots Point in Mount Pleasant. 
"Daddy! She coaches baseball!"
That's right, kid. Gjormand (pronounced JORE-mund), since Chad Holbrook hired her almost straight out of James Madison University in July of 2021, has juggled the Swiss Army knife role her job title suggests: Administrative stuff, working at every practice, in the dugout during games, camp coordinating.
But what really sets Gjormand apart, at an exciting time when women are making gains in college and professional baseball, is recruiting duty. She's been recently designated as one of three "countable coaches" the NCAA allows to recruit on the road (Holbrook and pitching coach Will Dorton are the others).
Gjormand starts recruiting for the Cougars in earnest with a trip to the prestigious Perfect Game travel ball showcase outside Atlanta the week of July 10.
College of Charleston head coach Chad Holbrook hired Sam Gjormand, right, as the baseball program's director of baseball operations after watching her work as a student manager at James Madison University. Al Samuels/College of Charleston athletics
"Honestly, this is really cool," Gjormand said. "I didn't start thinking I could do this until I was in high school and someone said, 'Do you want to make baseball a career?' and I said, 'Can I?'"
Absolutely. The Miami Marlins' Kim Ng is Major League Baseball's first female general manager. Rachel Balkovec is manager of the New York Yankees' Low-A minor league team in Tampa. Women are lightly sprinkled throughout college baseball staffs.
But Gjormand on the recruiting trail is next-level within the college game.
And yet as perfectly logical as going with your No. 1 starting pitcher on Friday.
"When you send someone out to recruit, you're trusting that person with your career and your livelihood," said Holbrook, who just completed his fifth season as College of Charleston head coach after five years at South Carolina. "I don't even think twice about it. Sam has all the traits of a good recruiter. And she knows exactly what we're looking for."
Gjormand didn't apply for her College of Charleston job; Holbrook recruited his new recruiter. He noticed during games against Colonial Athletic Association rival James Madison a versatile dynamo serving as student manager.
"I watched her take charge in pre-game and I watched her during the game," Holbrook said. "I saw how she communicated with players. I knew I wanted to hire her. And not for publicity, but to make our program better."
Gjormand got the Charleston job offer last summer while interning as an assistant general manager with the Wareham Gatemen in the Cape Cod League, an elite college summer circuit.
"I knew she was going to be knowledgeable about the game," Holbrook said, "but she has surpassed my expectations. She can see weaknesses in a defense. She can spot strengths in a player."
It's been like that for quite a while.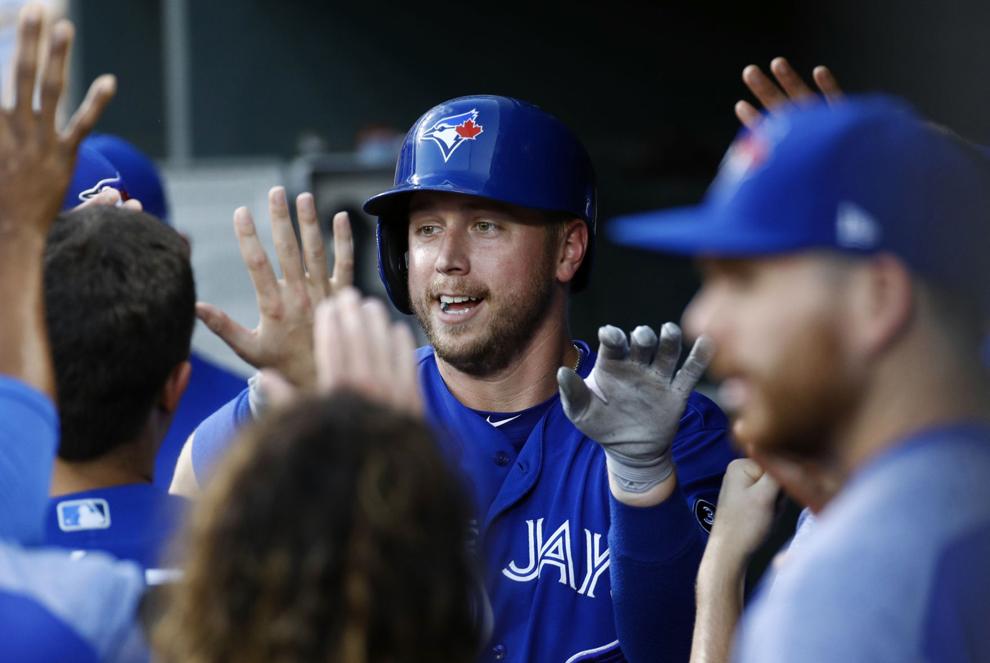 Majoring in baseball
Mark Gjormand, the head baseball coach at James Madison High School in Vienna Va., just outside Washington, D.C., recalls his daughter's first time on a baseball field.
She was two days old.
"I always wanted to be out there helping out," Sam said.
She played T-ball at 4 and started keeping high school scorebooks in grade school. She honed travel team management skills at 12.
The Gjormand family has Washington Nationals season tickets. Sam always beat her two younger brothers to the car for trips to Nationals Park, ready to analyze Major League batting stances and pitching mechanics.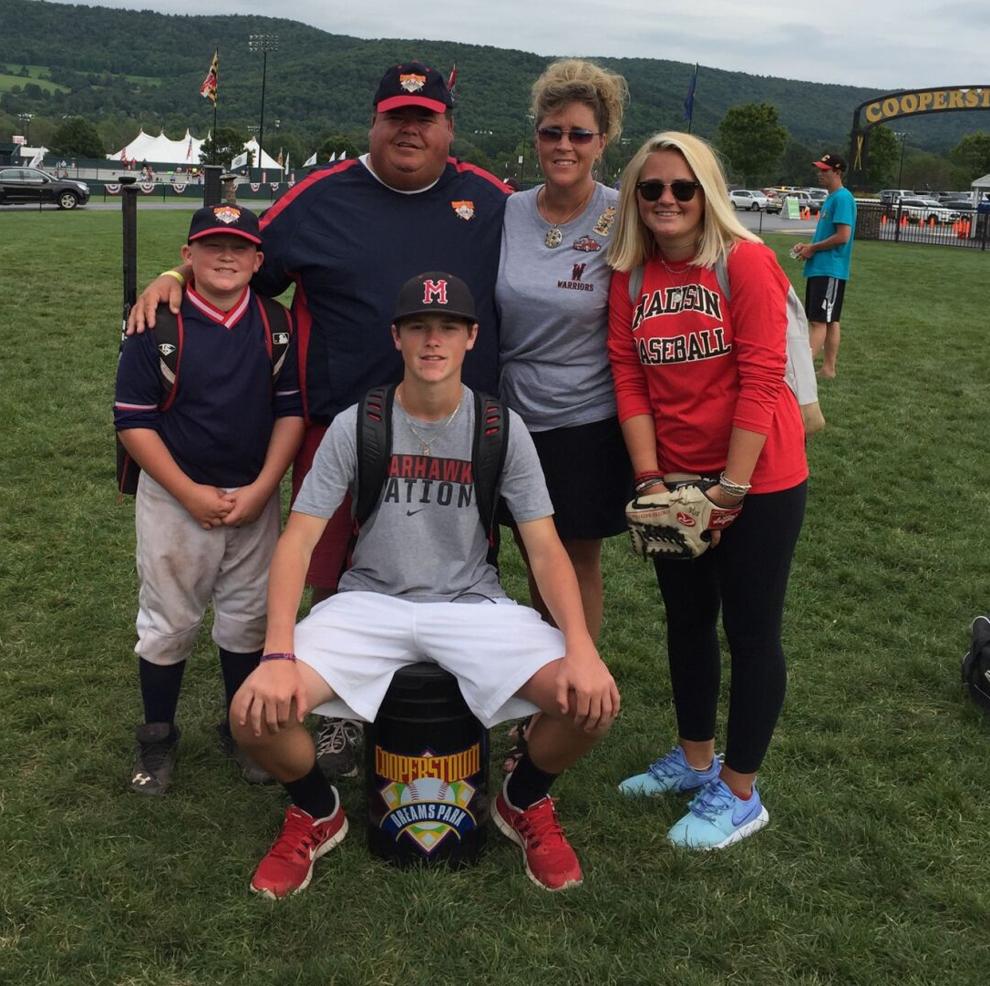 The College of Charleston's director of baseball operations Sam Gjormand, far right, grew up in a Virginia baseball family. Here she is at a youth tournament in Cooperstown, N.Y., with her father Mark, mother Beth and brothers Trevor, left, and Josh, middle. Provided/Beth Gjormand
Sam was playing baseball with boys as a 10-year-old when she took a fastball to the ribs from the hardest thrower in the league. She got up and ran to first base.
"Sam is tough as nails," Mark Gjormand said.
Though a true trailblazer, Sam is also well aware she's had advantages not given other young people trying to break into the competitive world of college athletics.
Beth Gjormand, Sam's mother, is an athletic trainer.
Mark Gjormand, respectfully known as "Pudge," is the winningest high school coach in Northern Virginia. Through her dad's side gig running an international baseball travel program, Sam has been to 13 different countries.
A longtime family relationship with James Madison University head coach Marlin Ikenberry opened the door for Sam's four-year stint as a student manager.
But Sam Gjormand has seized every opportunity like a slugger feasting on hanging curveballs. She's carved much of her own path.
"Dad," she said at 13, "I'm just not that into softball. I'd rather work for you with the baseball team."
So she quit playing and started organizing. Coaching was included in her high school baseball experience that began before she was in high school. In the off-season, Gjormand was a student manager for the football team for four years.
No wonder she was quickly accepted by James Madison University coaches and players.
"I don't think they knew what they were getting into when they took me on as a student manager," Gjormand said with a laugh.
By her senior year, she was doing all kinds of things – "Pretty much whatever they would let me do" – and blending in.
"It was an adjustment for the players, I know," Gjormand said. "It's different. But after they see that I work hard and that I care about them just as much as they care about their teammates, they accepted me. I was the 36th player on the team, I just didn't get to suit up for the games and practices."
When COVID-19 wiped out most of the 2020 college season, Gjormand took on a general manager role that included scouting and drafting for a hastily arranged college summer league in Virginia.
Her major at JMU?
"Baseball," she said without hesitation. "Well, Sport and Recreation Management."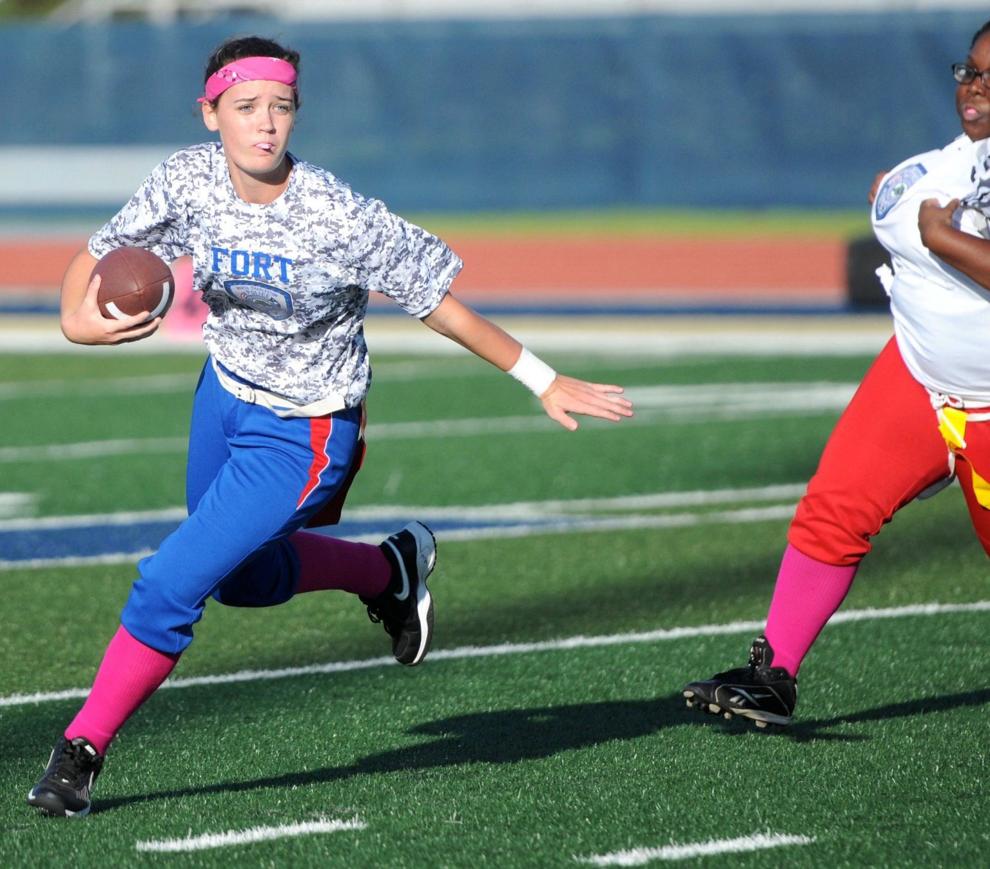 Future plans
Baseball players are usually the ones recruiting pretty blondes, not the other way around. But here comes Sam Gjormand to Atlanta, repping College of Charleston and looking for future Cougars. She knows Holbrook wasn't kidding when he said, 'We want you for your baseball knowledge' during the interview process.
"They said they were going to take my opinion and value it," Gjormand said. "And they have."
She's one reason why College of Charleston in 2021 had its best season under Holbrook, 37-20 and first place in the CAA regular-season standings.
That included a home upset of College World Series-bound Texas, which has two women on head coach David Pierce's staff: Director of player development Carli Todd and director of baseball operations Heather Vacek.
The Institute for Diversity and Ethics in Sport reports that 22 women had coaching or player development jobs in Major League Baseball during the 2021 season.
"It's a wonderful time to be a woman in sports, at least in baseball," Mark Gjormand said. "Because I think it's changing."
This is fun for the whole Gjormand family, including Sam's brothers.
Josh is a pitcher and first baseman at Lynchburg College who has collected and distributed athletic gear to needy children internationally through his own non-profit foundation.
Trevor is a high school baseball player on his father's team bound for the roster at Eastern Mennonite University.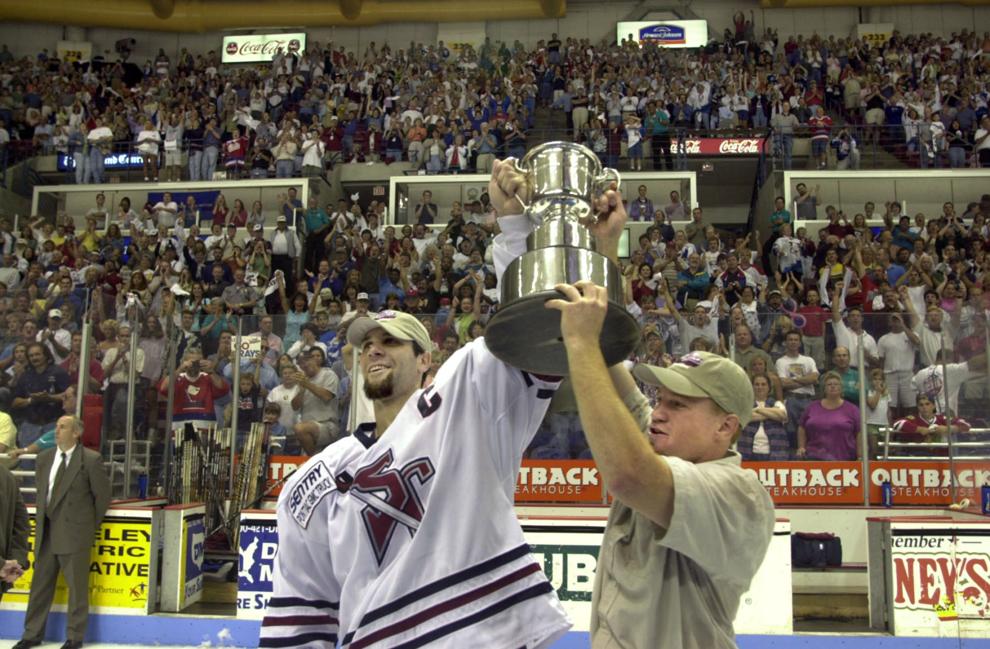 Word is spreading around campus and around college baseball about Sam's ascent, Holbrook said. She's already been asked to teach a class at College of Charleston.
The future?
"She's going to be in baseball a long time," Holbrook said. "And she will be a star."
Coach?
Scout?
Administrator?
"The sky's the limit," Mark Gjormand said. "But I wouldn't be surprised if someday she's the general manager of a Major League club."
For now, Gjormand is committed to College of Charleston as she goes about seeking recruiting commitments. She has had offers to work with professional teams in various capacities but likes the player development and relationship building aspects of college baseball.
"I've felt nothing but welcome here," Gjormand said. "I'm happy. I'd love to be around here as long as possible. We'll see."
Women have made well-documented sports advances over the 50 years since Title IX legislation. Very recent baseball progress is such that Gjormand at just 23 is an inspiration.
Girls at James Madison High School ask to work as student managers, Mark Gjormand said, "wanting to be the next Samantha."
Running infield camp drills last week at College of Charleston, Sam Gjormand was sweaty and dirty in 90-degree sunshine.
"And she loves it," said Holbrook, watching from the air-conditioned comfort of the press box. "She embraces every part of baseball."
Gjormand particularly loved the enthusiasm of eight-year-old Harper Joye, a girl who enjoys accompanying her father to anything involving baseball.
"I watched from a distance as Sam took Harper to the bullpen and taught her how to swing a fungo bat and played catch with her," Jeremy Joye said.
During camp rest periods, Sam worked on the field and Harper hurried out to offer help.
"She reminds me of me," Gjormand said.
Across a new college baseball landscape in which women are making an impact, that's the ultimate compliment.
Follow Gene Sapakoff on Twitter @sapakoff
Sam Gjormand file
Age: 23
Job: Director of Baseball Operations, College of Charleston
Hometown: Vienna, Va.
College: James Madison University '21, majored in Sport and Recreation Management
Duties: Recruiting added in June to tasks including administrative roles, dugout help in games, practice and camp coordinating
Background: four years as student manager at JMU, general manager of a college summer league 2020, assistant GM in Cape Cod summer league 2021
Quote: "Honestly, this is really cool"
>>> ad: Check Out TODAY'S BEST Amazon Deals! <<<<
Originally Appeared Here