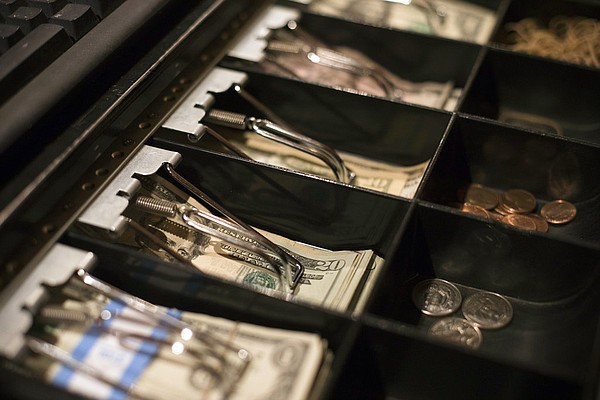 Cash is shown on a register of a company in Eagle, Colorado in this file photo dated December 25, 2018. (AP / Jenny Kane)

The generator will host two workshops on doing business with the government on March 9th and 30th. The moderator is Liz Russell, a procurement consultant at the Arkansas Procurement Technical Center.
Due to covid-19, seats will be limited, according to a press release.
March 9th – from 11:30 a.m. to 1:00 p.m. Introduction to public contracts. The session educates attendees about various types of contracts, state and state procurement processes, and registering a company to sell products or services to the government. This course is of particular use to companies that, according to the press release, have no public procurement experience or are relatively new to the process.
March 30th – 6pm to 7pm Marketing to the government. This training provides an overview and best practices to understand what government buyers need and teach them the company's value proposition. Topics include small business shutdowns, the role of certifications, vendor registration sites, market research tools, federal and state spending thresholds, and marketing tools such as the SBA Marketing Profile, Skill Statement, Company Online Presence, and Networking Events.
"We are excited to bring the Arkansas Procurement Technical Center back and have Pine Bluff-native Liz Russell present these workshops," said Mildred Franco, executive director of The Generator. "Liz works with small businesses to give them access to the government market. This opens up a huge market for small businesses. "Participants can register at https://goforwardpinebluff.org/the-generator/#doingbizwgovt.
The generator is a Go Forward Pine Bluff innovation hub.
For details on the workshops, email Mildred Franco, Executive Director, at francomildred@goforwardpb.org.
Sponsor content