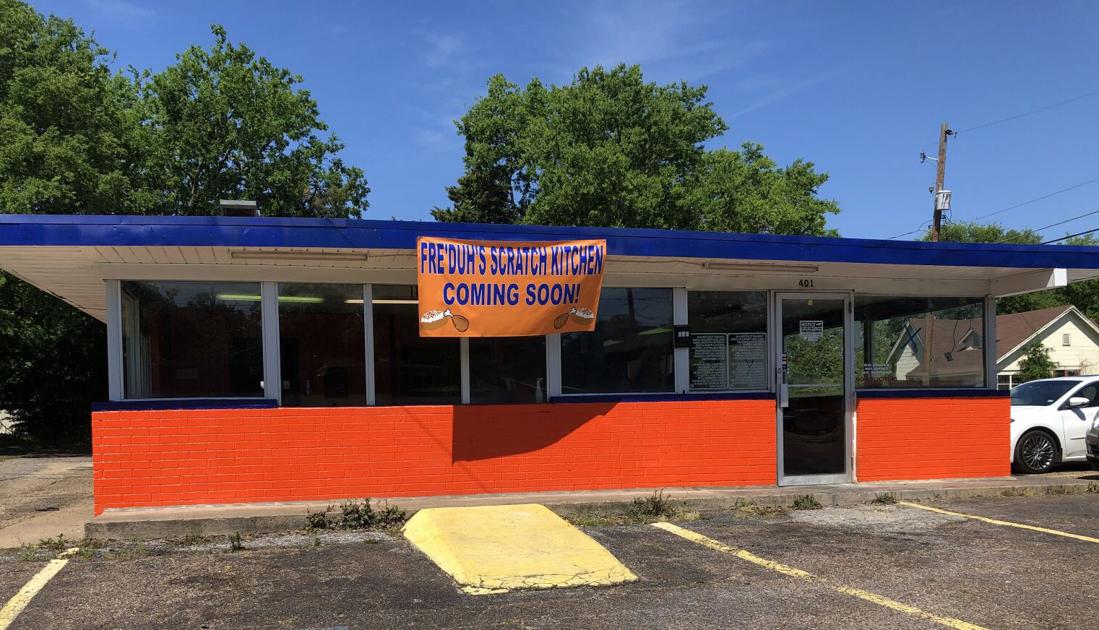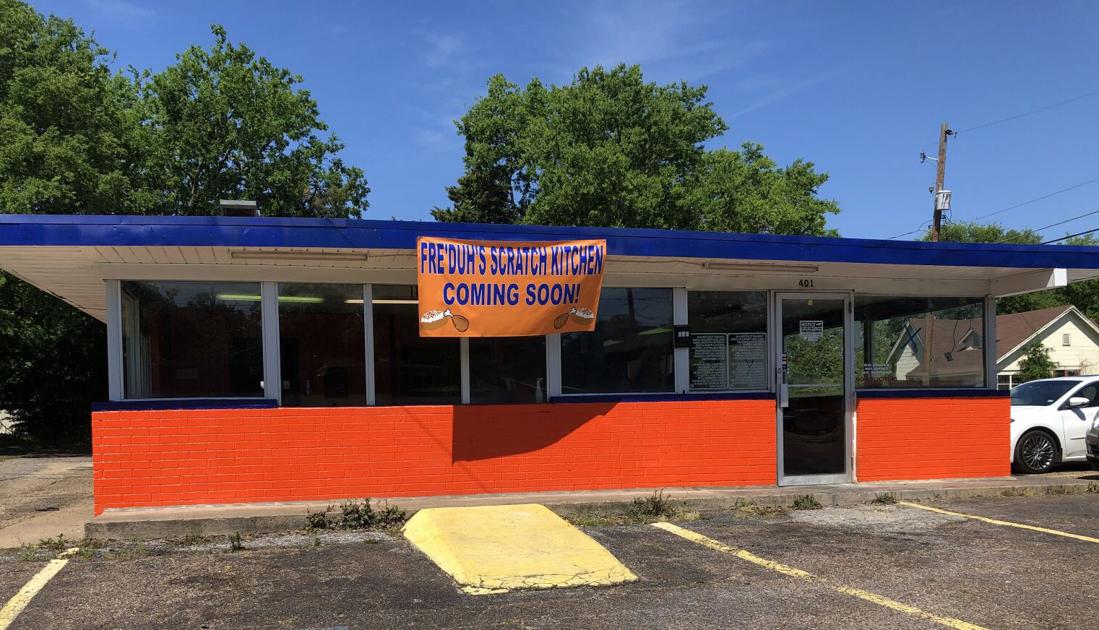 Freda Wobberton will focus on turkey legs, stuffed turkey legs and loaded baked potatoes when she opens her new Longview restaurant, Fre'Duh's Scratch Kitchen.
She's planning to open her doors June 1 at 401 S. Mobberly Ave., where King's Hot Links previously was located.
The restaurant's name plays off her first name and the reaction people have to her food.
They tell her it's delicious, she said.
"And we say, 'Well, duh!,'" Wobberton said.
She got her start with a food truck in 2019 and said she graduated from Kilgore College's culinary program in 2020.
Hours will be 11 a.m.-8 p.m. Tuesday-Sunday.
"Everything I do is from scratch," Wobberton said.
She said her most popular item has been turkey legs stuffed with crawfish mac and cheese, but she also stuffs turkey legs with broccoli cheese casserole and seafood boudin with crawfish tails, smoked sausage, shrimp and rice dressing.
Turkey legs that aren't stuffed come in 11 flavors — kind of like wings, she said.
The menu will include other items as well.
New ownership for FFO Home
Longview's FFO Home is now American Freight Furniture, Mattress, Appliance.
A banner has gone up announcing the name change to the store at 405 W. Loop 281, Suite A, in the Albertson's shopping center at McCann Road and Loop 281. FFO filed for bankruptcy in 2020 and was then acquired by Franchise Group, the parent company of American Freight. The acquisition involved more than 30 FFO Home stores.
The changes means the stores will now sell appliances.
"We are excited about the FFO Home acquisition," said Will Powell, CEO and president of American Freight, in a statement. "Our ability to use this acquisition to quickly enter many new markets where we do not currently have a presence, and preserve local jobs that might have otherwise been lost had FFO Home stores permanently closed, made this a win-win for American Freight and these communities we will now have the opportunity to serve."
New optical store in the works
A new location of Stanton Optical is under construction at 1625 W. Loop 281 in Longview.
The former Gonzalo's Mexican Restaurant at 1625 W. Loop 281 was demolished to make way for the new building.
Stanton Optical, which describes itself as a "full-service retail optical center," is a retail brand of Now Optics. Now Optics is based in Palm Springs, Florida.
Hoots expanding
Hoots Wings is looking for one or two franchise operators to open as many as six or seven of the restaurant in the Longview and Tyler area.
Hoots Wings, which is described as a "Hooter's little brother brand," is expanding throughout Texas after having signed its first franchise agreement for 60 locations in the Dallas-Fort Worth and Austin areas with Dallas-based AE Restaurant Group.
HOA Brands, parent company of Hooters and Hoots Wings, is hoping for more than 80 franchise locations across the state, including: About 40 restaurants in Houston and surrounding counties; a dozen locations in San Antonio, New Braunfels ad south-central Texas; five restaurants in Corpus Christi and Nueces County; 15 in the Rio Grande Valley; as many as seven locations in El Paso; and the six or seven restaurants in Longview and Tyler.
— Email Business Beat submission items to newsroom@news-journal.com; mail to Business Section, Longview News-Journal, P.O. Box 1792, Longview, TX 75606; or call (903) 237-7744.