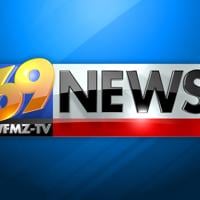 BALTIMORE, Jan. 21, 2022 /PRNewswire-PRWeb/ — Leading contractor marketing company, AltaVista, is proud to announce a new addition to their award-winning team, Darren Fradin. Fradin will be serving as Vice President of Digital Marketing.
Ray McLaughlin, Managing Partner of AltaVista, is always looking for ways to grow the company and enhance the customer experience. "The addition of Darren to our team is just the next step in our commitment to growing our digital marketing division," said McLaughlin. "He brings significant experience that will be essential in our continued growth."
As the Vice President of Digital Marketing, Darren will be working to expand AltaVista's digital marketing business, finding new growth opportunities and new markets to explore.
"I am looking forward to joining AltaVista because it's the embodiment of a company destined for continued growth," said Fradin, "a unified, dedicated team with a passionate focus on the customer and a commitment to delivering results."
About Darren Fradin
Darren Fradin brings over 30 years of experience in team leadership and strategic thinking. He constantly wants to learn new things and get in front of industry trends. In his most recent position, Fradin served as the President of the world's leading producer and inventor of blackout fabric, where he was able to utilize his passion for strategy.
"I love unlocking riddles, solving problems, and creating new paths. I look forward to doing the same thing at AltaVista to help continue to set us apart as the best at what we do," said Fradin.
Fradin is eager to continue lifting up the people he works alongside and bring a fresh perspective and energy to the AltaVista team.
About AltaVista Strategic Partners
AltaVista is a full-service marketing agency specializing in the contracting demographic. They grow, optimize, and create opportunities for their clients by strengthening their marketing strategy through digital and database marketing. Their progressive solutions help companies expand sales, increase market penetration, and broaden their customer base.
Media Contact
Emma Pompilio, AltaVista Strategic Partners, +1 4107606680 Ext: 115, epompilio@altavistasp.com
Twitter, Facebook
SOURCE AltaVista Strategic Partners
>>> ad: Check Out TODAY'S BEST Amazon Deals! <<<<
Originally Appeared Here
View Source