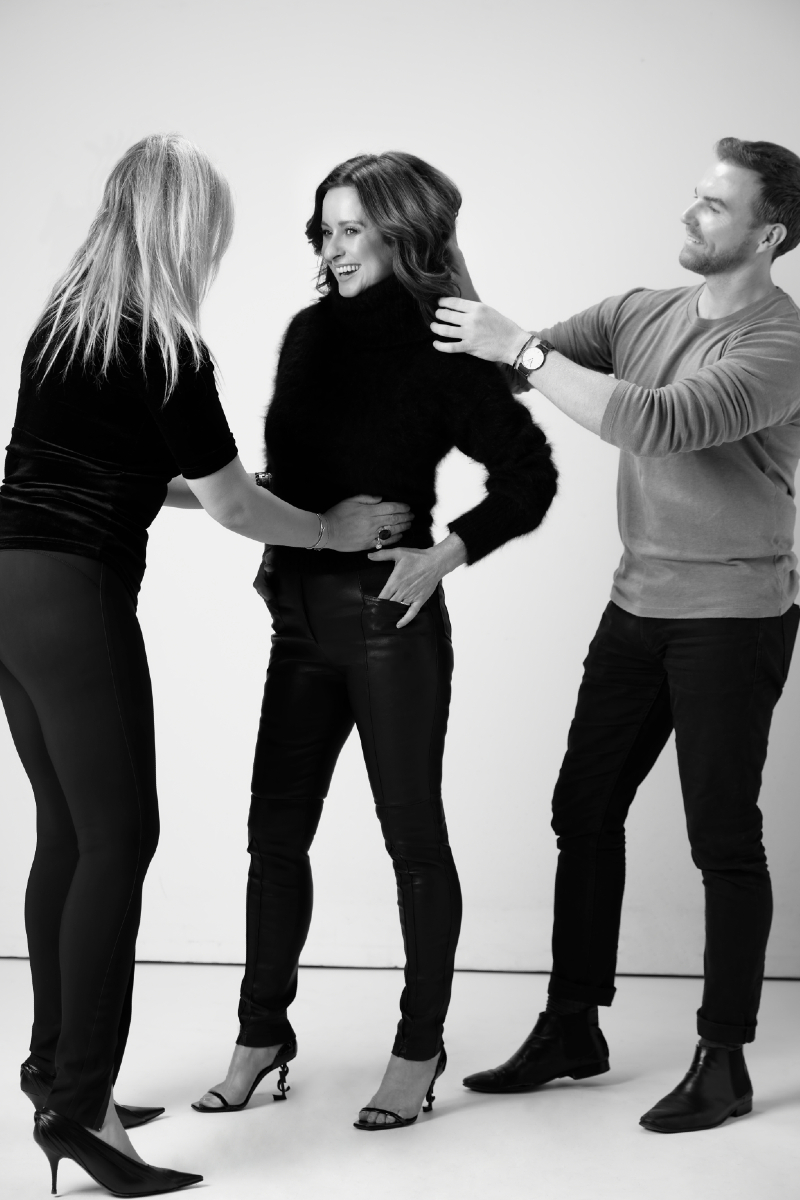 In a world where so much of our lives are shared online, one of the most effective ways to advance your career is to promote your virtual presence with exceptional personal branding.
Whether you're a leader with a wealth of knowledge spanning decades or a fresh-faced entrepreneur just starting out, completely ignoring social media will ultimately kill your career.
But those who are ready to take advantage of the virtual world will thrive in new opportunities – as long as they make an effort to differentiate themselves through strong personal branding.
For the past 20 years, Powerful Steps founder Tory Archbold has worked with leading companies around the world including Zara, Sephora, Nespresso and Seafolly. This makes her an expert in building brands.
Now the PR employee shares her personal brand wisdom with leading executives who want to take their success to a new level.
What is personal branding?
The Empowering You team – Michael Brown, Waded, Tory Archbold, and Mars. Image: Waded
Regardless of your professional status, personal branding can help you stand out by enhancing your overall image online. By understanding your audience, highlighting your core competencies, and establishing your voice, you will ultimately take your career to a high level.
"People on LinkedIn often have the same profile for 10 years, but we all know that in 10 years you might have gray hair and wrinkles and have gained a few pounds," says Tory. "It's not just about getting a headshot and forgetting about it. You have to see yourself as a brand. "
With an award-winning copywriter, professional photographer and a renowned styling team, Tory completely revises and coaches professionals' LinkedIn profiles to advance to new career levels.
Their Empowering You course (run alongside their Business Attraction program) enables executives to go online with a strong, polished presence – their revamped personal brand.
"We're running a campaign, but for a personal brand," explains Tory. "My job has always been to make sure that talent actually enters the inner power it has.
"If you are the voice of a brand or a spokesperson for your own company, the way you look at the camera and the way your energy looks will make the difference between someone who says they want to connect with you or not .
By expanding their skills and harnessing their own power, every business leader can do their best and open up to inspiring business relationships that they only dreamed of once.
"A lot of women at the director level who run teams come to me and we clean up their profile and they vibrate at a much higher level," she says. "My clients have invested to learn about themselves, but also by stepping into their zone of power, they walk away feeling very safe and want to show the world their talents."
Discover your brand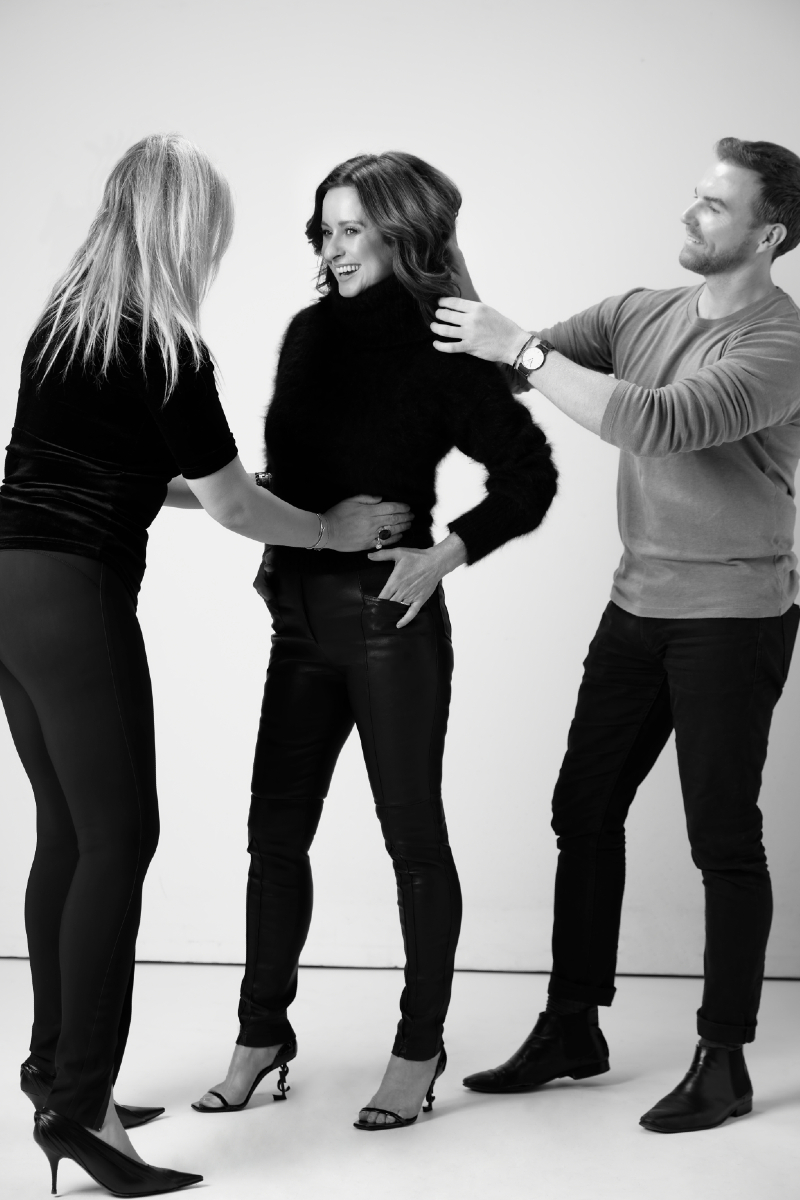 The secret of success is perfecting your personal brand. Image: Waded
Hailed as the secret to personal branding photo shoot success, it is the global experts who really elevate the experience beyond any ordinary shoot.
Personal styling by Mars; Hair and make-up of the world-famous Michael Brown – whose clients include Gisele Bundchen, Miranda Kerr and Hailey Bieber; The photography of Waded and Tory's attention to detail and honesty are the dream team for powerful images.
When I saw the day firsthand, I was able to jump in front of the lens while Waded did her magic. While I was nervous, Tory did what she had done with talent for decades – offer sedation techniques.
"Your energy is showing on the side, so if your energy is wrong and you're feeling nervous, it will show," explains Tory. "My job is to make everyone feel like themselves and get the best out of them."
Three outfit changes later and a quick hair fix, Waded had a series of photos that captured my true essence.
Rachel White, Director Asia-Pacific and Japan, Expert Services, Customer Outcomes, was limited to just four people per session and saw the greatest change.
After Rachel had three months off in late 2020, she was inspired to step into her own power – a bold move that she often encourages others to take.
"I didn't want to go back to the old stress and everything that the pandemic brought with it. I wanted to shake it off and do something new outside of my comfort zone, "she told CEO Magazine. "I did my best and physically shook it off in 2020."
Working on digital transformation, Rachel finds that successful companies have been ones with a clear goal that put customers first – much like the core of personal branding shoots.
"It was great to be surrounded by talented, lively and strong women. Towards the end of the session, I was overwhelmed by a sense of support from quite strangers, and that felt amazing to me, "says Rachel. "It was like hugging it warmly."
Benefits of personal branding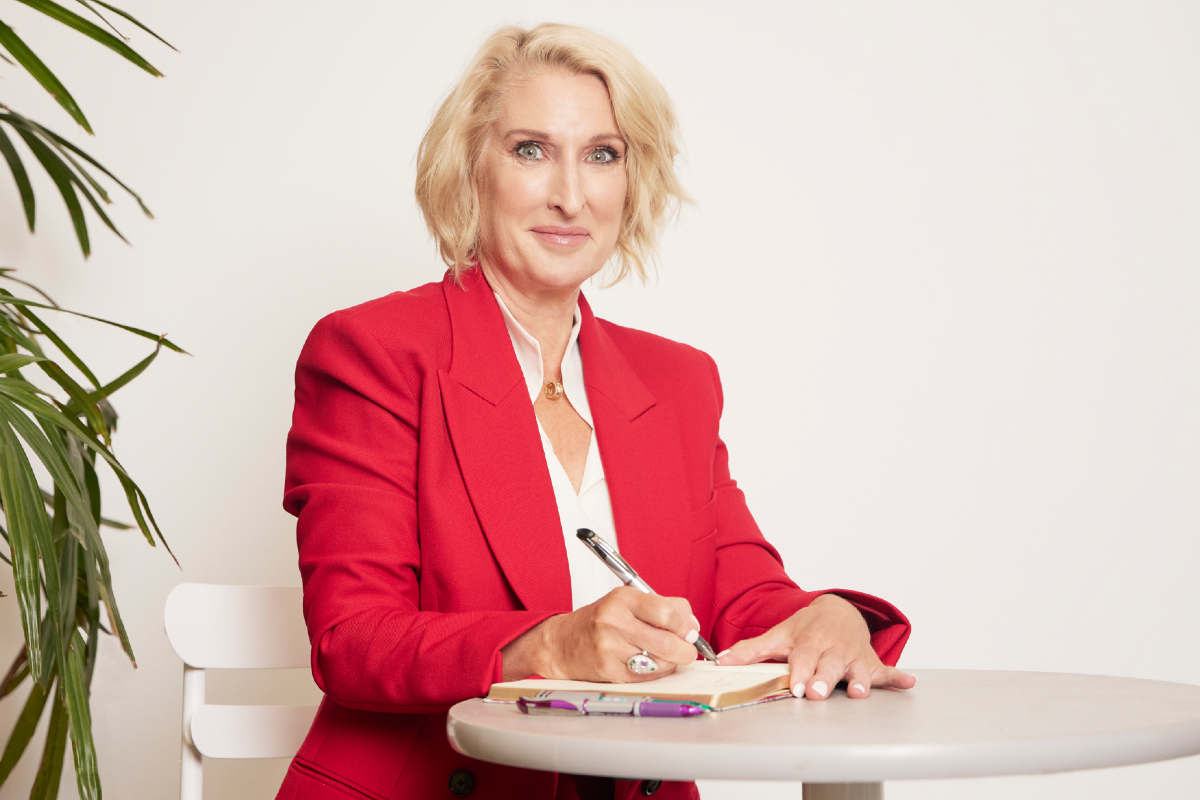 Erica King has coached hundreds of executives to reach new financial heights. Image: Waded
Generating sharp, high-performance images is fundamental to visibility in a virtual world.
Not every photographer or team of experts can capture the true magic and emotion of the talent in front of the camera.
"It takes a very skilled person to capture customer energy," explains Tory. "It's the difference between someone who wants to connect with you and someone else. The energy is a magnet for attraction, so you have to get it right. "
And the results attract long waiting lists.
Those who have reimagined their personal brand through empowering have seen three times more opportunities open up every week.
"When people start investing in themselves and their business, they are no longer the wallflower – they actually become the butterfly," says Tory. "They become more confident in the way they speak, how they communicate, and how they position themselves.
"All of a sudden they want to share it with the world and the opportunities are starting to arise because they are more active on social media, making connections and networking with different people."
Not only is personal branding something that you need to establish, but you also need to nurture and continuously develop it to ensure that you keep jumping to your next career level.
"It's not just about getting a headshot and forgetting about it. You have to see yourself as a brand. "- Tory Archbold
Erica King, who has worked with 585 companies and owns 12 small businesses, has really made it to great heights.
Upon retirement, the highly respected business development mentor started another company – Life Lessons with Erica King – and saw her return to full-time work and a life she was passionate about.
The serial entrepreneur has done countless photo shoots, but nobody likes Powerful Step's personal branding course.
"When you first meet a photographer they are brilliant at what they do, but they don't have the understanding of what my brand needs and Tory's attention and persistence in getting the shot right are really appreciated – and that is unique. Says Erica.
Erica trains hundreds of CEOs and C-suite executives and understands the importance of a new perspective to business success.
"It doesn't matter who you are. If you're in a corporate role or own a company, we're part of a group and we really don't know what we don't, "she explains. "From this point of view, the shoot is really helpful.
"Besides, I don't think we'll get any smarter if we listen to ourselves."
Six secrets of personal branding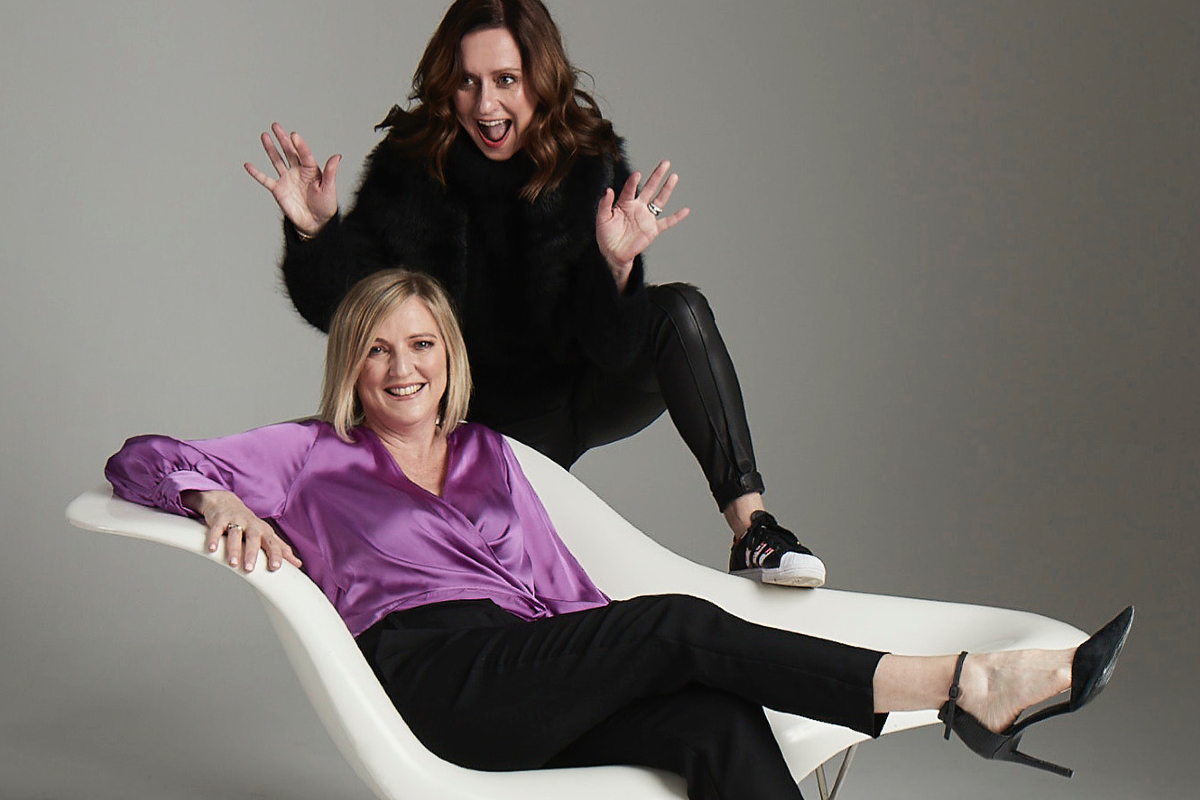 Invest in yourself

"It's not about getting a new job," says Tory. "What you are doing is raising your vibration to connect with like-minded people. Many companies will invest the funds themselves knowing that their careers and positioning will benefit them. "

Fascinating copy

"When people Googling your name, the first thing that comes up is your LinkedIn profile. Your LinkedIn bio needs to show people what your superpower is. The first three sentences are on Google – what will it say about you? "

Find your brand

"Who are you? What do you stand for? What is your intention? What is your purpose? What do you deliver primarily professionally? That has to fit your image and attracts people."

Share the real you

"Understand the value of human connection. Don't be afraid to look polished, but don't be afraid to be yourself either – that's what people have to do now. You have to be approachable. "

take chances

"People go through this phase of transformation in which they have more trust and start to believe in themselves. Of course, once you have the energy transition and people know you are available and open to opportunities, you start to win opportunities. "

Update constantly

"People keep updating social media. You should keep updating your LinkedIn content every 6 to 12 months – I recommend every six months. "
New in 2021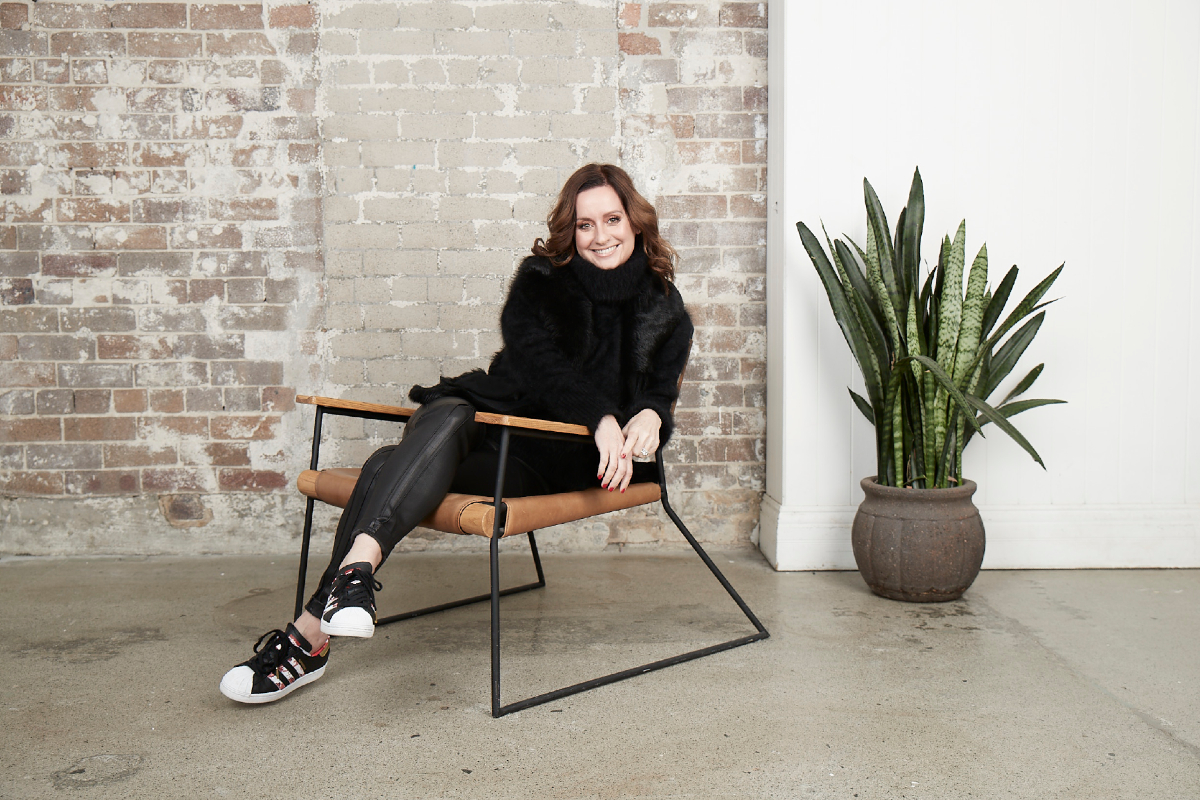 Tory Archbold. Image: Waded
After the COVID-19 challenges that disrupted the economy for much of 2020, this year brings new hope for executives who want to hit the refresh button.
As many companies find their pre-COVID dynamic, a number of ideas have been turned into startups, including Amped Up Marketing & Communications.
Natalie Coulson founded the PR and marketing company in mid-2020 after 15 years in magazine publishing.
After Natalie had spent much of her time focusing on clients and their branding, she wanted to switch gears and focus on personal branding for herself.
"I wanted to show up on a larger scale this year," she says. "I wanted to break out, wear great clothes, have fun and improve my digital identity – connection is a core value of mine.
"I understand the great benefit of connecting well with an audience and building a community. This is so important for all brands now. "
The hunger for a fresh start and optimistic outlook is being felt by many business leaders, especially in Australia, where the pandemic is not as widespread as in the UK or the US.
Typically, Tory hosted one photo shoot a month and had to double the number of shoots in February to meet the high demand.
"Investing in your image is the best investment in professional terms," she explains. "Everyone comes into his own power."
Feature Image: Waded