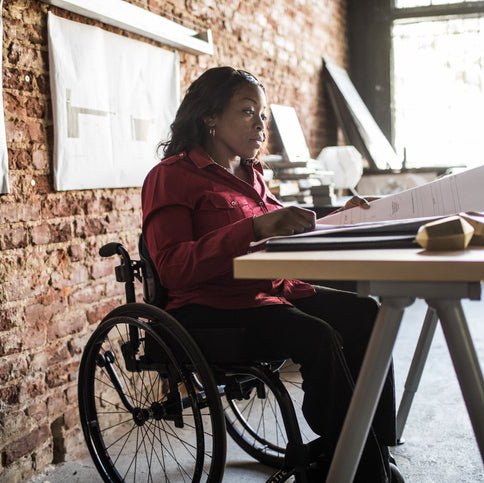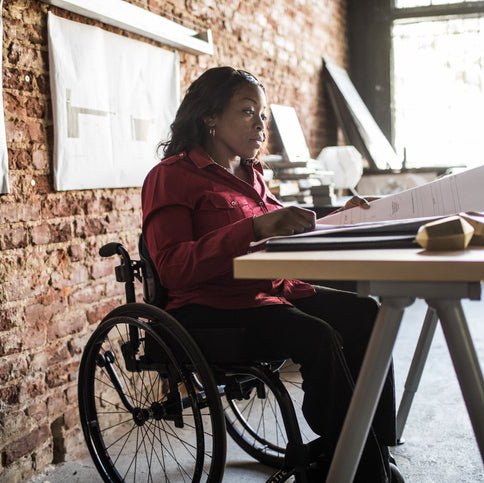 A micro business lets you share your unique skill set while making money.
As the coronavirus pandemic altered the financial landscape in 2020, one frequent piece of advice was for struggling Americans to take on a side hustle. By August 2020, there were nearly 32 million small businesses in the U.S., with the vast majority of those being micro businesses.
What is a micro business?
While definitions vary, a micro business typically employs fewer than five people (frequently, just one person) and earns less than $250,000 annually. In addition, to be classified as a micro business, an owner must have invested less than $50,000 to start. Here are some examples of micro businesses:
Event planners
Uber or Lyft drivers
Etsy store operators
Amazon suppliers
Freelance writers
Housekeepers
Business consultants
Bookkeepers
House painters
Freelance graphic artists
Tutors
Music teachers
Most micro businesses function as sole proprietorships, a designation that does not require them to register as limited liability companies (LLCs) or corporations. Still, a micro business can quickly grow into a small business. Micro business owners who intend to expand should consider registering as an LLC so that they'll be protected from personal liability.
How a micro business can elevate your finances
Many small entrepreneurs run their own businesses because it's exciting. It feels good to come up with an idea and watch it pay off. While a side benefit of being a micro business owner is personal satisfaction, the primary reason most get into business is financial. Here are five ways a micro business can lift you financially.
1. Provides an alternate income stream
If we didn't know it before, 2020 taught us that jobs can disappear overnight. The advice to always have an alternate stream of income in case your primary stream dries up became particularly relevant. Perhaps the best thing about owning a micro business is having another income stream, knowing that it can help cover bills if your main job goes south.
2. Serves as backup
If you're married or in a relationship and count on another person's income, a micro business can cover their income if they're unable to work. That means you can relax knowing that the bills will be paid even if your partner is out of a job.
3. Allows you to adjust your income
Let's say your dishwasher needs to be replaced and you don't want to take the money out of your emergency fund to cover it. Once your micro business is established, you'll have the ability to ramp up output to cover unexpected expenses.
4. Offers a greater sense of control
For anyone who entered adulthood believing that bad things don't happen, the reality can be scary. Establishing a steady source of income through a micro business doesn't mean that you can avoid difficult situations. But it does mean you can feel more confident, knowing that you can pay for issues as they arise — like traveling to see a sick relative or helping out a friend in need.
5. Creates a springboard
For some, a micro business provides the ideal amount of work and the perfect income. If you decide that you want to grow your business, though, a micro business lets you start small, learn the ropes, and expand the business to fit your goals.
Starting a micro business
Whether you're curious about what it takes to start a micro business or already have a firm business idea in mind, taking the first step can be tough. Here are some tips for getting started.
Funding
Without a proven track record, it can be difficult to secure financing through a traditional lender, like a bank. In fact, more than 77% of micro business owners got started using their personal savings. If you have an idea for a great micro business but need funds to get started, you have several options:
Use your savings account. (If you don't have enough saved, decide how much you'll need and slowly build that fund.)
Seek crowdfunding.
Ask family or friends to invest.
Put early expenses on a 0% APR credit card and pay it off before the no-interest promotional rate ends.
Advertising
Without customers, there is no business. But how do you attract customers to a new venture? How do you create a marketing plan on a shoestring budget? Here are a few ideas:
Tell everyone you know and ask them to spread the word.
Take great photos of your product (or service) and share on social media — including Twitter, Pinterest, YouTube, TikTok, Facebook, and Instagram.
Build a low-cost website through a service like Wix or Squarespace and plaster your website address on everything, from social media posts to your email signature.
Network with other micro business owners by promoting their businesses while they promote yours.
Keep track of everything
One of the trickiest parts of owning a micro business is that you wear all the hats: You're the creator, scheduler, and bookkeeper. The easiest way to keep everything straight is to set time aside each day to organize the paperwork that will morph into tax records. Have a specific spot in your office for sales and expense receipts. Imagine the IRS asking for hard copies of everything and make them easy to locate.
One of the greatest things about a micro business is that it represents you. It's you offering a skill to the world in a way that fits your style. The fact that you can make money while sharing your talent is the cherry on top.