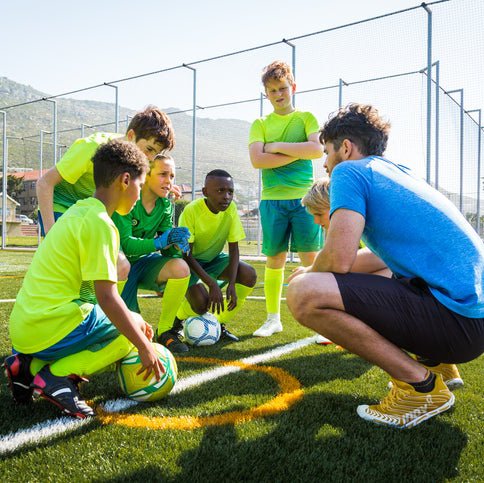 Life is finally starting to feel a little more like it did in the pre-pandemic days. After more than a year in lockdown, people are beginning to get together and do activities outside the home again.
That opens up a bunch of opportunities for summer fun, including more ways for the entrepreneurial among us to earn a little extra cash. If your personal finances could use some cushion this summer, here are a few side hustles you may want to consider.
Start your journey to financial success with a bang
Get free access to the select products we use to help us conquer our money goals. These fully-vetted picks could be the solution to help increase your credit score, to invest more profitably, to build an emergency fund, and much more.
By submitting your email address, you consent to us sending you money tips along with products and services that we think might interest you. You can unsubscribe at any time.
Please read our Privacy Statement and Terms & Conditions.
1. Mow lawns
If you don't mind spending a lot of time outdoors, you could earn some extra cash by mowing neighbors' lawns. You could use social media to advertise your services or just strike up a chat with your neighbors to see if they need any assistance.
2. Drive for a ridesharing company
As more people begin traveling for work or social gatherings, the demand for transportation is going to increase. Driving for a ridesharing company is one way to cash in on that. Just make sure your car insurance policy covers ridesharing or your vehicle may not be fully protected in the event of a crash.
3. Help out a children's sports team
Summer sports teams are a popular way for children to get some exercise and interact with friends. But they can't operate alone. They need adults to coach and referee the games and help keep everyone on task. If you have prior experience with a particular sport, see if there are any teams in your area in need of any assistance.
4. Babysitting
Most children are finished with school for the year, but many parents still have to go to work. That creates an increased demand for affordable childcare, so babysitting could be a lucrative side hustle right now. Reach out to friends and family in the area who have kids to see if they could use a babysitter or if they know of anyone looking for one.
5. Walk dogs
Dog walking is a great way to make a little money while getting some exercise at the same time. There are dog-walking apps these days that can help you quickly locate clients in your area, so it's easy to get started with this side hustle even if you're new to the business.
6. Rent out your things
Those looking for a hands-off side hustle should consider renting out their belongings. This could be a spare property, a car, a parking space, an RV, or even your home or apartment if you're going to be traveling this summer. There are apps to help you advertise rental items, so look into these if you're interested in this side hustle.
7. Deliver food for others
This was one of the most popular pandemic side hustles because so many people were staying at home. But even as we emerge from the lockdown, it's still a great way to earn money while helping busy families take care of their errands. You could either pick up takeout and deliver it or go grocery shopping for people in your area.
8. Teach what you know
Turn your knowledge into wealth by writing and selling an ebook, creating an online course, or tutoring kids in your area. Think about what kind of skills you have that others would be interested in learning about. Then, decide on your target audience, choose which topics you'd like to cover, and pick the best format for your course.
9. Sell used or handmade goods
Declutter your home and sell your unused goods for a short-term influx of cash. If you want a more long-term income source, consider selling some handmade goods as well if you've got a crafty side. You could create whatever inspires you or work for commission on custom projects.
10. Help out with event planning
Now that social gatherings are happening once more, there's going to be an increased demand for event planners to help sort out all the details. If you're pretty organized and have some previous experience with planning large events, consider helping others with their weddings and social gatherings this summer.
Tips for any side hustle
Whichever side hustle you decide on, you need to think about how much you're going to charge for your services. Do some research online to see what's reasonable. Look at others in your area doing similar work and consider how your experience matches up to theirs. You may have to start out offering a lower rate until you get more established.
You also have to think about how you're going to market yourself. Social media is a free option if you're just looking to work with those in your area. Depending on the side hustle, you might also find a website or an app that can help connect you with customers interested in your services.
Before you choose your side hustle, you should also think about any costs associated with it. For example, you'll spend more on gas when driving for a ridesharing company and put more wear and tear on your vehicle. Weigh these expenses against your projected profits to decide if a side hustle is right for you.
Finally, you can't forget about taxes. Use this IRS worksheet to estimate how much you'll owe in taxes. Then set that money aside in a separate savings account so you don't accidentally spend it. Once you've done this, you're free to spend the rest however you'd like.
>>> ad: Check Out TODAY'S BEST Amazon Deals! <<<<
Originally Appeared Here